Advertising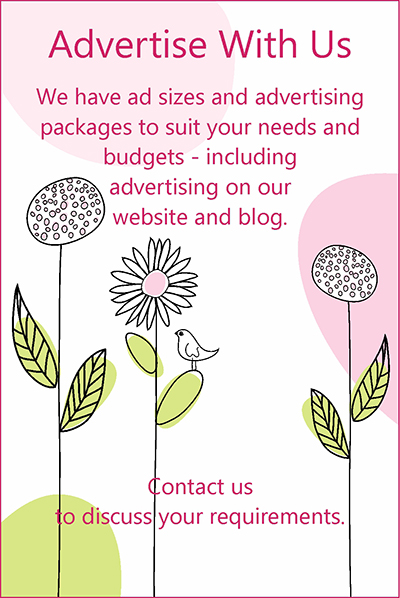 If you have a product, workshop, exhibition or store that you think would appeal to our readership, we'd love to hear from you.
We have discounts for ongoing contracts, and further discounts for advertising across a range of our magazine titles. In addition we have advertising opportunities on our website and blog – as well as social media interactions.
Our magazines are available to our readers in paper format as well as digital, and are read nationally and internationally in both formats.
Need help creating your advertisement? We can help you.
For more information regarding advertising opportunities, please click HERE – this is currently our old media kit – our new media kit is with our graphic designer and will be online shortly.
Please contact Lynda HERE for information on advertising rates, and how we may help you.
Advertisers in our magazines receive an electronic version of tear sheets showing their advertisement "in situ" once the magazine issue has been published.
MAGAZINE ADVERTISING DEADLINES

as at 8th July 2019

Issue on-sale month#
Booking Deadline for new ad
Material Deadline: providing completed advertisement*
Material Deadline: help with artwork required*
Cancellation of booked advertisement (in writing)**
March ^
Nov 21st
Nov 21st
Nov 17th
Oct 22nd
June
Mar 5th
Mar 5th
Mar 1st
Feb 3rd
September^
Jun 5th
Jun 5th
Jun 1st
May 6th
December
Aug 29th
Aug 29th
Aug 25th
July 30th
* If not received by this date, a previous advertisement WILL be run
** Cancellations CAN NOT be accepted after this date
^ Felt and Vintage Made are NOT published in these months
# Subscribers' magazines are mailed out late in the month prior to the on-sale month