Projects
Galápagos Flamingo in Cross Stitch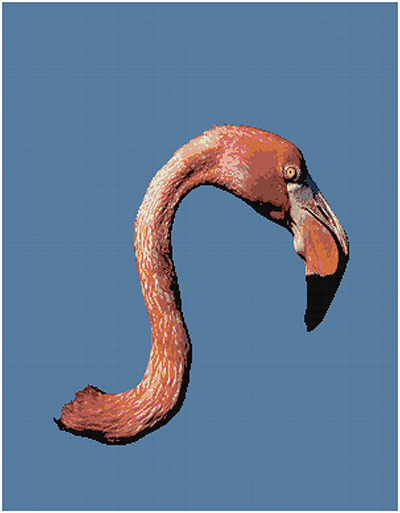 Galapagos Flamingo in Cross Stitch – click via this red link to download the PDF.
Embellish issue 48 draws inspiration from the Galápagos Islands – did you know there are flamingos there?
These pattern charts (black and white, and colour versions) were too huge to include in the pages of the magazine, so we have the charts here for you to enjoy!
Mitred Stripes Tote

This fun tote, created by Ingrid Summers, originally appeared in the free online sample issue of Yarn magazine (heralding the beginning of Yarn magazine) back in 2005.
The instructions are for the knitting of the bag. The original washing machine-felting instructions are currently lost in the ether. However, we can tell you that as wet felting requires agitation and temperature shocks, start by placing your tote in your washing machine and run a short cycle with hot water and a cold water rinse. Repeat the cycle until your tote is felted to your satisfaction, then block the tote into shape and air dry (use a towel to remove any excess water).
Mitred Stripes Tote – click via this red link to download the PDF.
Lemur with Baby in Cross Stitch

Lemur with Baby in Cross Stitch – click via this red link to download the PDF.
Embellish issue 44 draws inspiration from Madagascar – Nothing is more evocative of Madagascar than a mother lemur with her baby clinging to her back.
We had so much to fit into Embellish issue 44 that the charts would not fit in at a readable size! – so we have the cross stitch project here for you in our free projects ☺.
Coin Purse: up-cycling vintage embroideries

Use a treasured piece of vintage embroidery to create a lovely coin purse. Instructions via our blog post here.
Heather Frizzell's Felted Aussie Birds

In response to a topic of conversation in an online social media group, Heather Frizzell created this gorgeous felted Aussie birds project which she generously agreed to share here – Thank you Heather! ♥
Daisy Cross Stitch Chart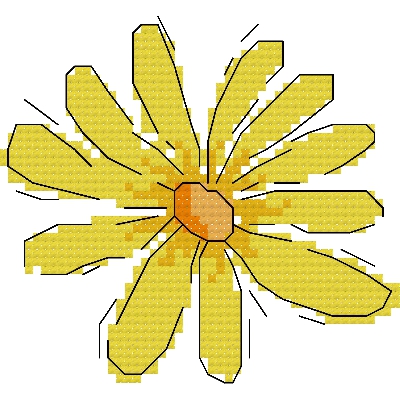 Daisy Cross Stitch – download via red link.
This pattern first appeared in the Subscriber-Only Embellish newsletter with Embellish issue 16 and was created by Embellish Editor, Lynda Worthington. We are pleased to have it here as a free pattern for you, and would appreciate you acknowledging both ArtWear Publications and Lynda should you embroider it on items for sale.
Fab Felt Flowers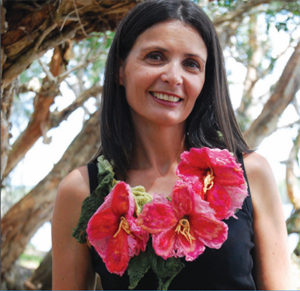 This PDF tells you all you need to know about "how to make felt flowers". They make wonderful embellishments for clothing, bags, hair clips, home wares and are a great gift to give to the ones you love. They are quick and easy to make, with comprehensive, illustrated instructions. If you enjoy making felt, you should grab a copy of Felt Magazine for more great projects, ideas and inspiration.
Hug Doll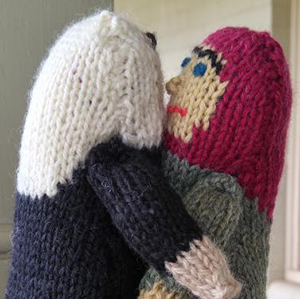 This Hug Doll pattern is created by regular Yarn contributor Debra Hinton as her response to the dreadful events in Christchurch, March 2019, looking for a way to show she cared.
Talant the Camel –
In Yarn issue 10 (June 2008) we showed you a wonderful knitted camel named Talant. He was designed by Annie Hider of AK Traditions. We are no longer able to provide this pattern as a free pattern as Annie now sells it direct to people via her website.