Australian Fibre Art Award (AFAA)
The Australian Fibre Art Award is a biennial juried non-acquisitive award of $2000 being run, for the first time, in 2021.
Contemporary fibre artists, working in any style of media, from across Australia are invited to enter.
UPDATE: We are pleased to announce a further prize – "Excellence in Felt" sponsored by Gentle Roller Co., AND, we have pushed the entries due date out over the weekend for you to be Monday 5th July 2021 (after a few requests ☺).
The artworks chosen as finalists will be exhibited in an exhibition in 2021 as well as being part of a limited-edition accompanying book.
In addition to the $2000 AFAA, sponsored by ArtWear Publications, there now three other non-acquisitive prizes, each of $500 –
Judges' Highly Commended (Sponsor to be announced)
Excellence in Felt (Sponsored by Gentle Roller Co.)
Viewers' Choice (Sponsor to be announced ).
Important Dates :
Monday 5th July 2021 – Entries Due
Monday 19th July 2021 – Finalists notification
Friday 20th August to Wednesday 1st September 2021 – delivery of finalists' artworks to Gallery76, The Embroiderers' Guild NSW Inc., 76 Queen Street, Concord West.
4th September to 3rd October 2021 Exhibition dates, Gallery76
4th September Exhibition opening and announcement of AFAA winner
From close of exhibition to Tuesday 12th October 2021 – pick up / return of artworks
Our judges for AFAA 2021:
To be announced.
Entry form with Terms and Conditions:
Click on the red link: Australian Fibre Art Award entry form
Important points are:
Entries invited from contemporary, creative fibre artists from across Australia, working in any style of fibre media.
Entries should be created with fibres as a starting point, not a commercially purchased textile (even if it's considered to be made from fibres). Clarification: commercially purchased YARNS are NOT considered to be commercially purchased textiles, so please feel free to use them as a starting point for your artworks.
Entries must not have been publicly displayed in full or part by any means, electronic or otherwise.
Entries must be for sale.
Artists may submit up to three works for consideration.

Entries due Monday 5th July 2021.
Please check back here regularly for all the latest news, as well as by liking and following the AFAA Facebook page.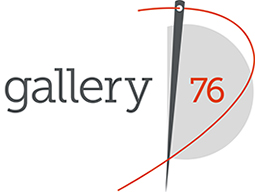 Gallery76 is a public exhibition space located on street level of the Embroiderers' Guild NSW Inc. headquarters. The building has been recently redeveloped into a three story 'Centre of Excellence for Embroidery and Textile Arts', containing multiple gallery spaces and several workshop areas. The mission is to connect community, whilst promoting the creation and education of Fibre Art.
Sponsorship – Please contact us if you are interested in becoming a sponsor of the AFAA.
Our Sponsors:

ArtWear Publications Pty Ltd
Publishers of Australia's own well respected craft and lifestyle magazines: Embellish, Felt, Yarn, Textile Fibre Forum and Vintage Made.

The Embroiderers' Guild NSW Inc.
Encouraging the art of embroidery with a high standard of design and technique, the 'Guild' is a not-for-profit membership body for anyone and everyone who loves to stitch or would love to learn. People of all ages and walks of life join the Guild for all sorts of reasons: following their creative urge; mastery of a new skill; a love of traditional crafts; memories of learning from family members; the company of like-minded people – just to name a few!

Gentle Roller Company
The Gentle Roller is a new device for an ancient craft – a wet felt rolling machine invented for fibre artists of the 21st Century. It is a break-through in the exhausting and repetitive process of hand rolling, helping you to create better felt or nuno felt — without hard work. The Gentle Roller has a patented oscillating (forward and backward) action, replicating the action of hand rolling. This compact, safe, and attractive tool will complement your studio and work quietly beside you, freeing you for more important activities like planning your next piece or enjoying a well-earned break.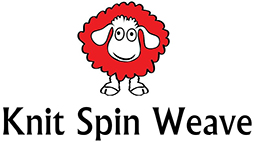 Knit Spin Weave