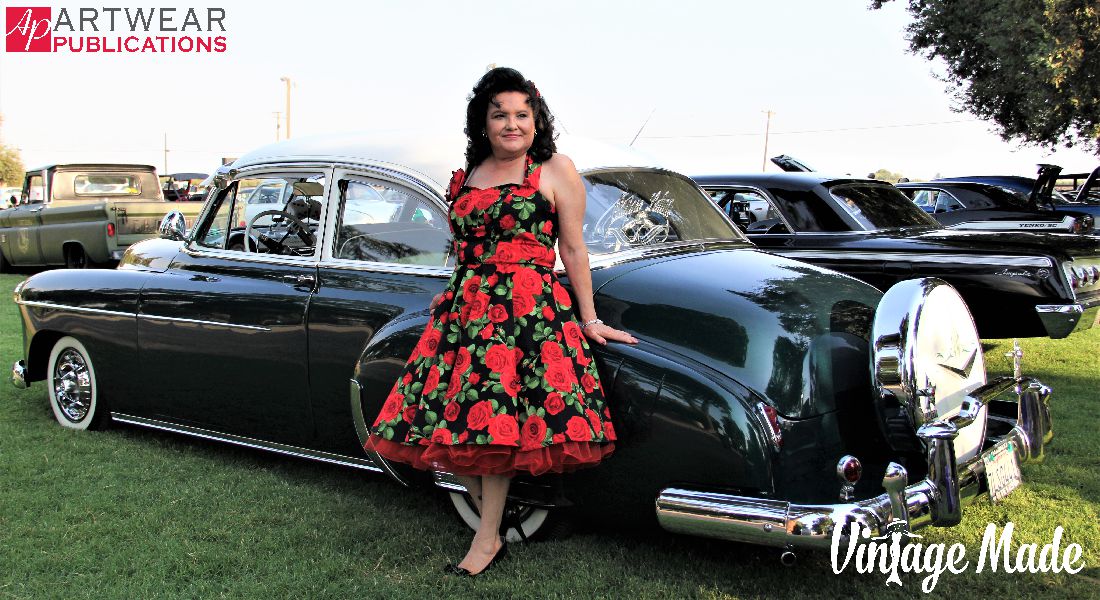 18 Apr

Rockabilly Halter Strap Dress Gallery

Check out some of the wonderful ladies who tested out the Rockabilly Halter Strap Dress Pattern in Vintage Made issue 10, prior to going to print.

Have you ever stopped to think what goes on behind the scenes to get the pull-out pattern and its instructions ready for print? It's quite a process.

Typically, once the design has been finalised by designer Ann Gross of Designer Stitch, Ann drafts the pattern and it is trialled in calico (muslin). When happy with the outcome, the pattern is sized in the wide range of 6 to 26, and the instructions are drafted.

Out there in internet land, there is a wonderful group of ladies, some of whom are shown here, who trial the pattern in their size, following the given instructions. Any bugs may then be ironed out (no pun intended) and the final proofed pattern and instructions presented to the editor, who does a final proof, before the readers of Vintage Made receive it.

We are sure you will agree, the ladies have done very well!
Ana Ines Barros: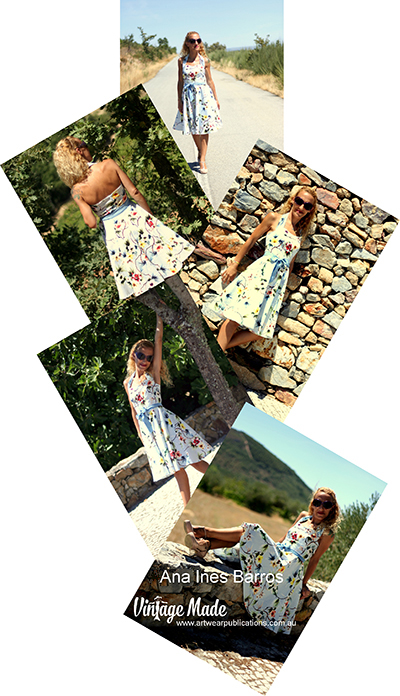 Click on the thumbnails to see larger photos of Ana:
Casey Marie Bray: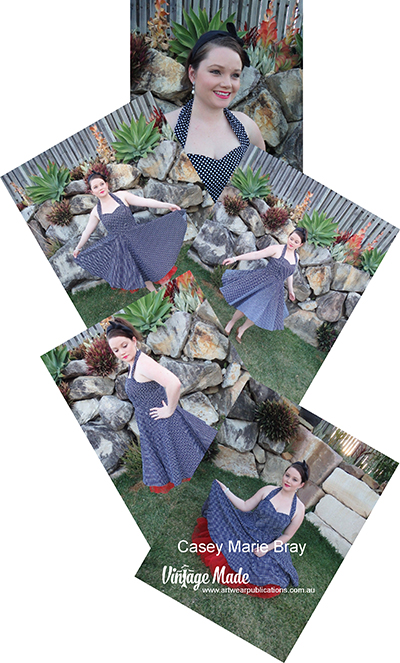 Click on the thumbnails to see larger photos of Casey:
Gabz Jefferson: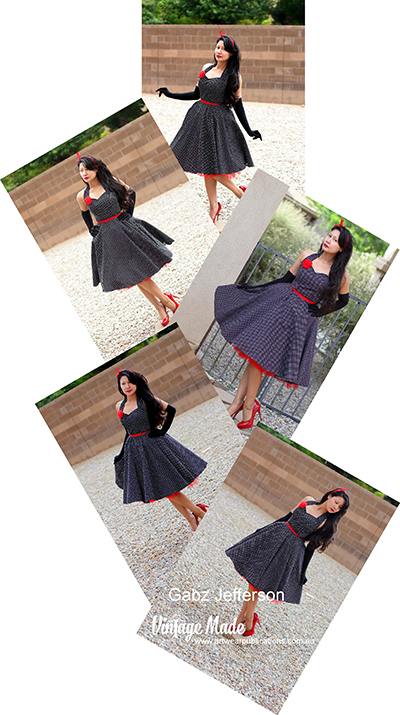 Click on the thumbnails to see larger photos of Gabz:
Jenny Jonas Bowen: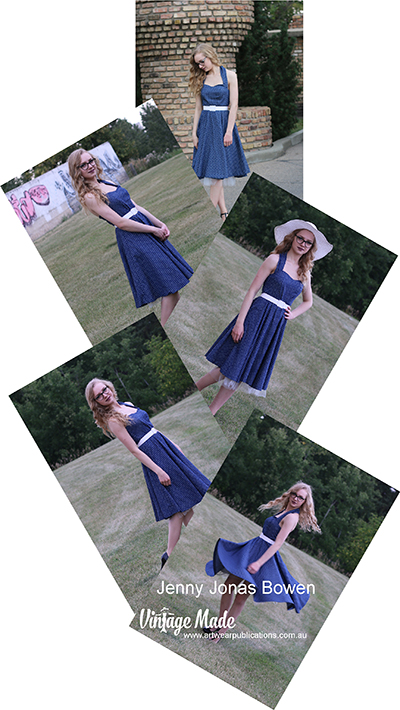 Click on the thumbnails to see larger photos of Jenny:
Johanna Ali: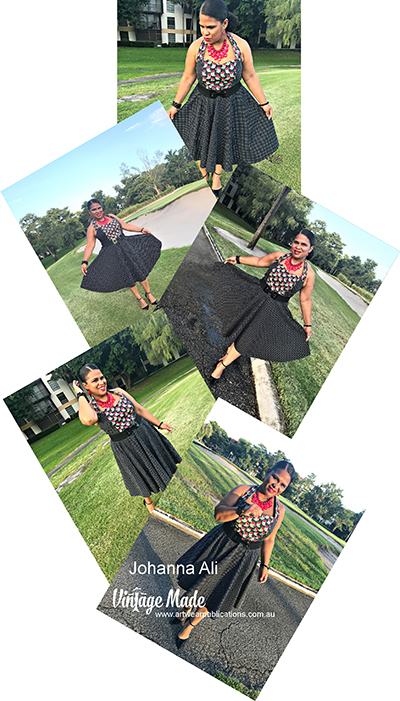 Click on the thumbnails to see larger photos of Johanna:
Kiran Grewal: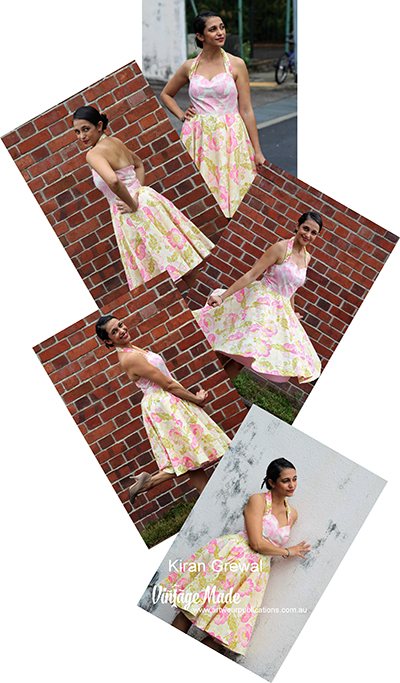 Click on the thumbnails to see larger photos of Kiran:
Leah Mask: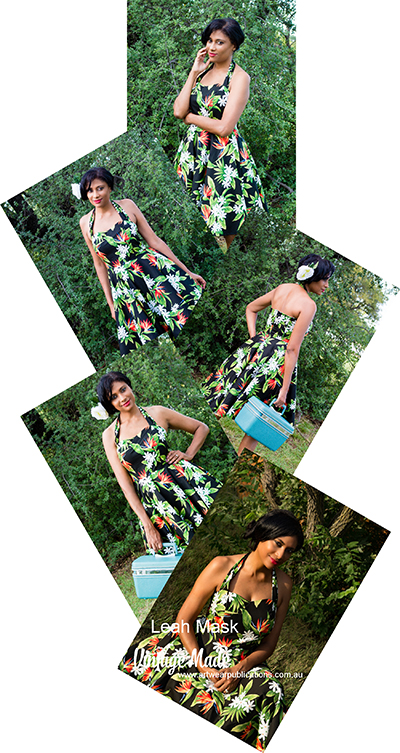 Click on the thumbnails to see larger photos of Leah:
Marie Fleurine: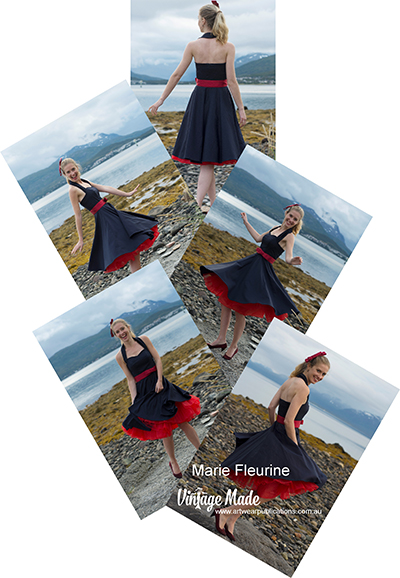 Click on the thumbnails to see larger photos of Marie:
Rachel Maxwell: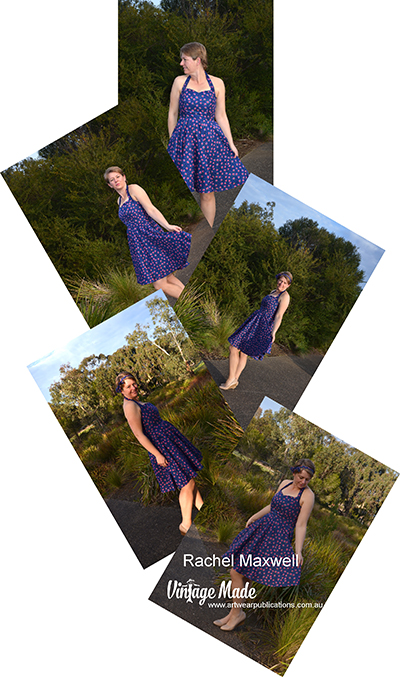 Click on the thumbnails to see larger photos of Rachel:
Synthia Gerritson: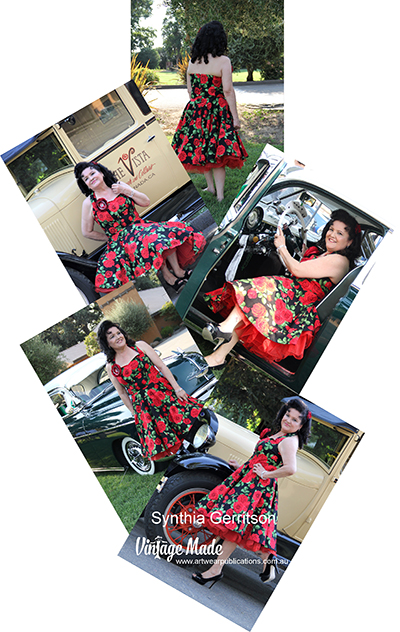 Click on the thumbnails to see larger photos of Synthia:
Tenille Brien: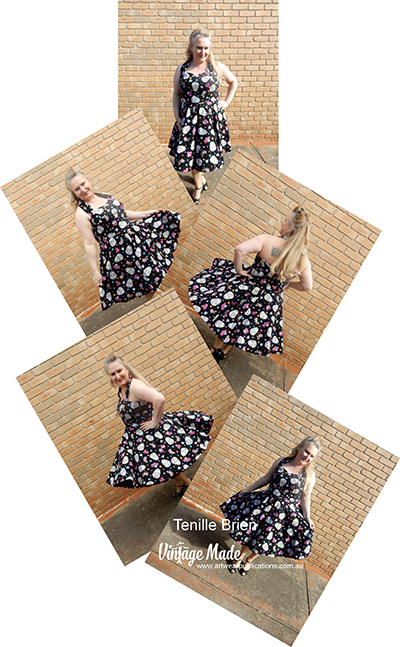 Click on the thumbnails to see larger photos of Tenille:
Have you created your own Rockabilly Halter Strap Dress? We'd love to see it. Contact us via the Contact Page and let us know ☺