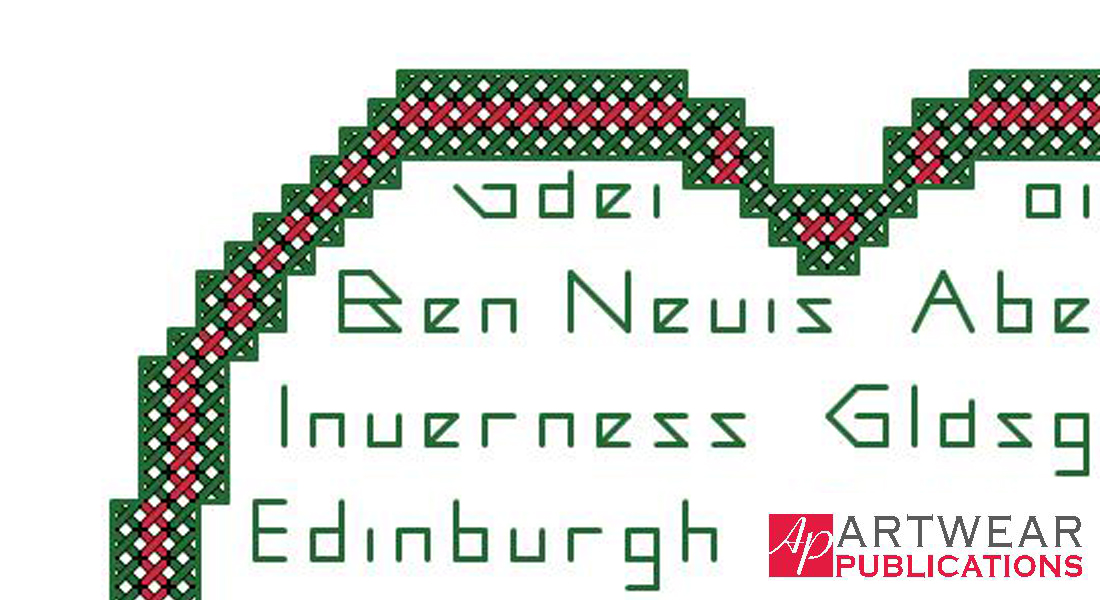 01 Jun

Free Cross Stitch Chart

The wonderful Robynn-El has created another fun free cross stitch chart for you – based on the theme of the current issue of Embellish – Scotland ♥

It was to have run in the Subscriber-Only Newsletter, sent out with our magazines to our subscribers, but Australia Post changed its requirements and it would no longer fit in as we wanted to keep bringing you all the information about exhibitions and calls for entry that we could fit.

So – here it is on our blog for you ☺

Robynn-El has called her design "Scottish Love". She has designed it so that you may choose two colours from your family/favourite tartan (red and green have been used here). Use the darker colour (we've used green) for the full cross stitch (marked by the tick) in border, the straight stitch lettering and the back stitching. Use the lighter, brighter colour (we've used red) for the centre of the heart border (marked by the dots).

Fabric: 14 count Aida

Size 50W x 47H

Design area: 4″ square

Stitches:
straight stitch for the letters
back stitch both edges of cross stitch border
full cross stitch for the border in 2 colours
use 2 strands throughout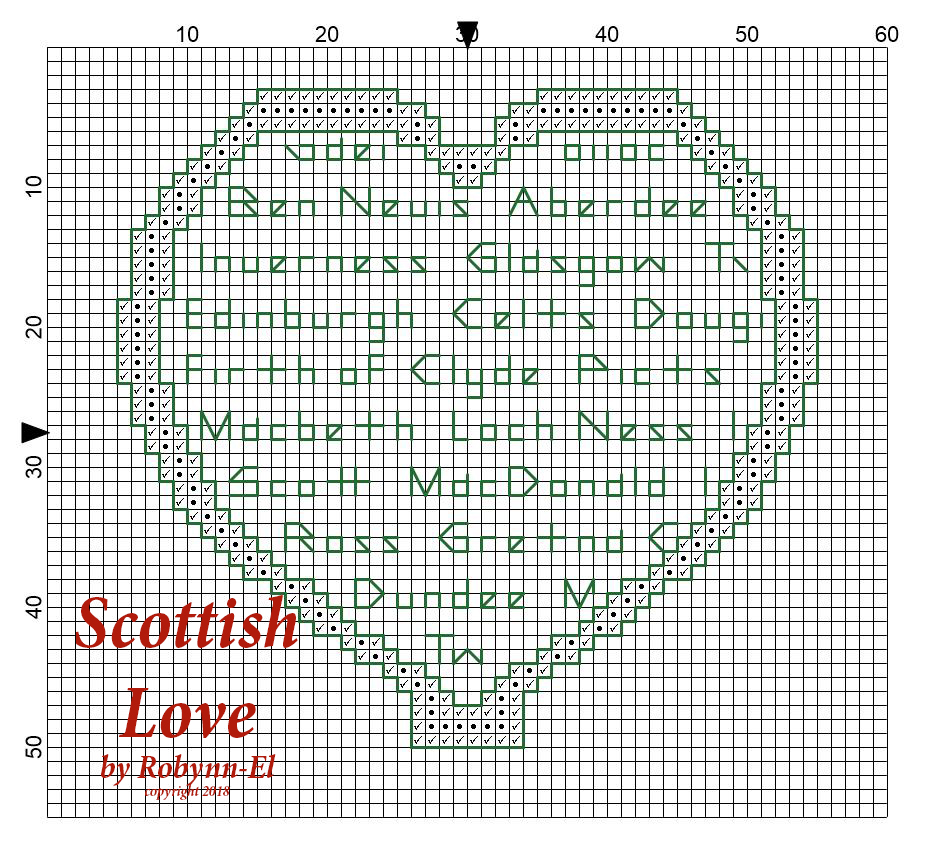 (we had to make the "a's" look like mini "d's" to differentiate them from the "o's" – a limitation of the graphics program)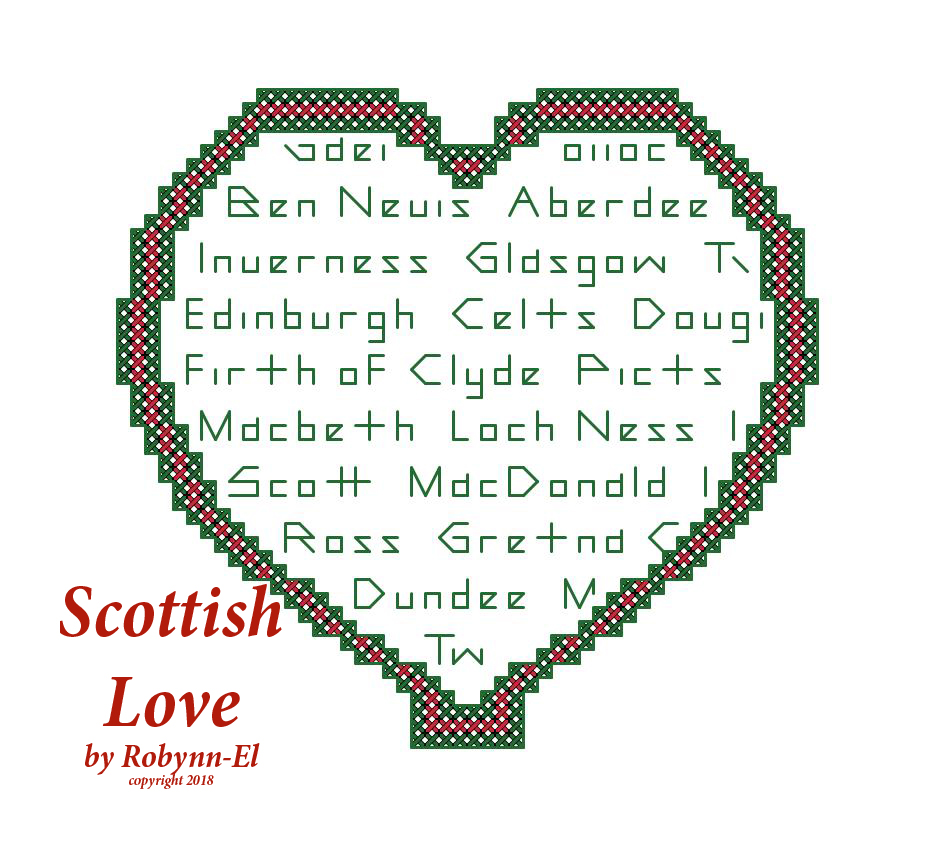 Happy Stitching!