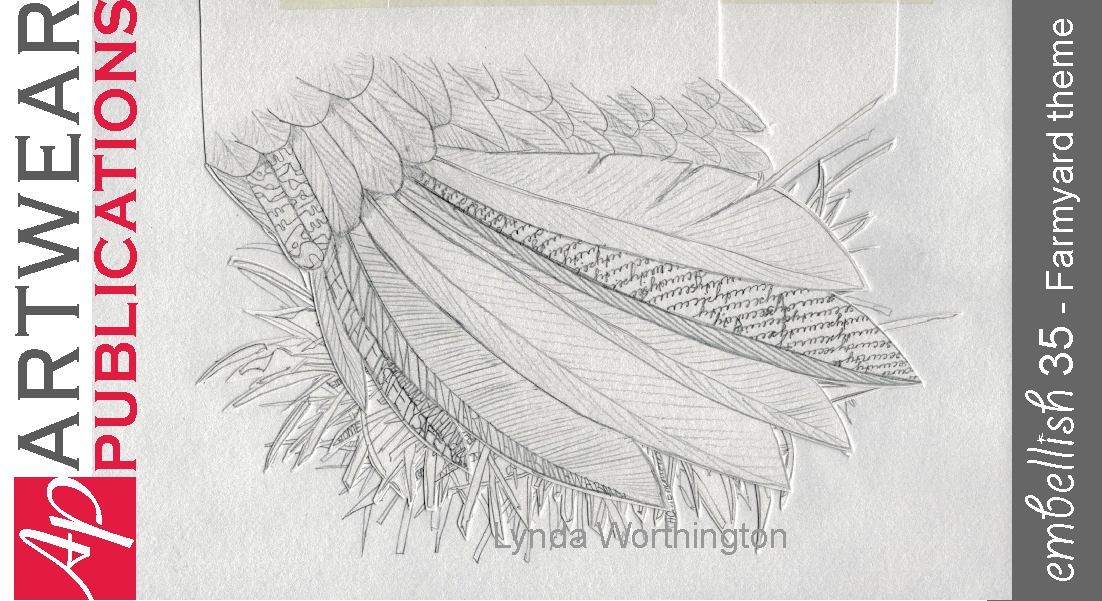 24 Aug

From the Editor – Embellish 35

In my Editor's Notes for the September 2018 issue of Embellish (#35), I have a series of photos of a layered drawing I created a few years back – in keeping with the Farmyard theme of the issue ☺ – and a bit of fun!

As promised, here they are in a larger format for you to see exactly what's going on.

When all layers are in position, what you see is shown above. The text incorporated includes words such as warmth, safety, home – and indicate what young chicks would be thinking when nestling under their mother's wing.

As this was scanned in to get it onto the computer, you can see the shadows and highlights created by the edge of the paper where it was cut back.

When you lift up the wing layer, you find the following underneath: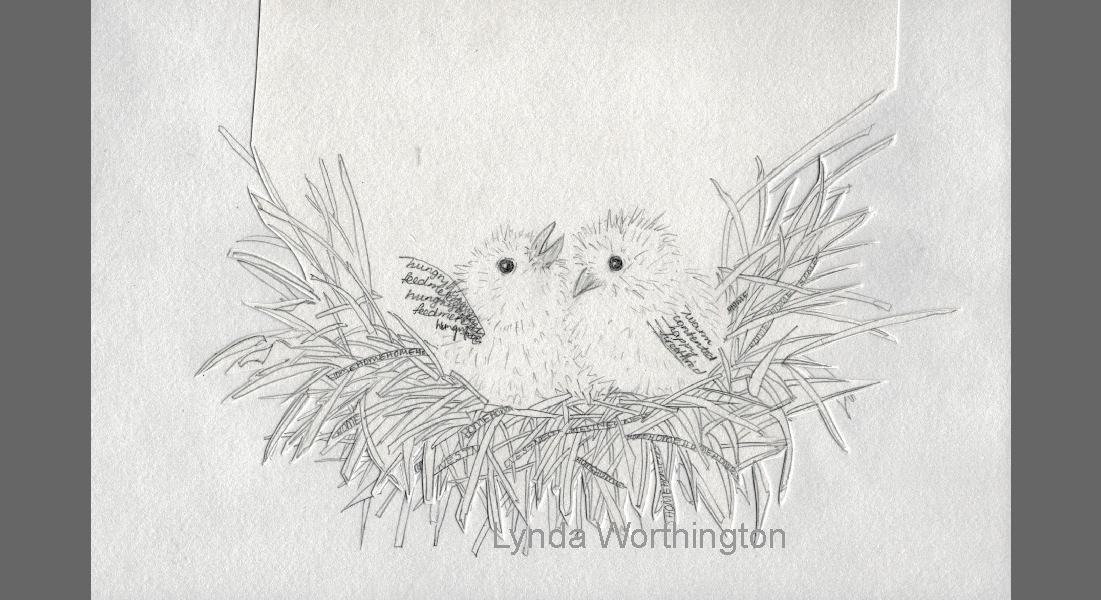 A couple of young chicks keeping warm ☺ While incorporating words in the text such as warm and home, there are also the demands from hungry chicks. Yes, it was a bit of a pain to cut around all the individual lengths of straw in the nest for that layer…
When you lift up the layer with the young chicks, the final layer is exposed: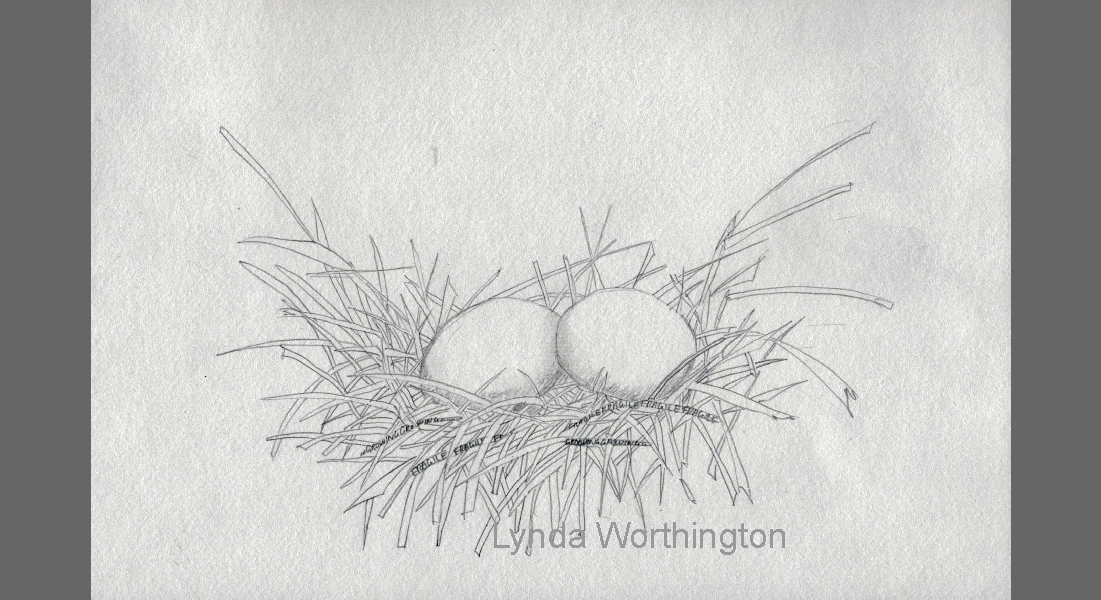 Here they are as eggs. This time the text words are growing, and fragile – reflecting what is happening with the eggs.
It was a fun way to explore telling a story, and could be translated into a textile art piece as a fold-out triptych. I don't think I'll end up doing this one in textile, however. It will just stay as a drawing ☺
There is much in this issue of Embellish relating to our Farmyard theme: Moy Mackay is back with a beautiful felt and stitch project of a farmhouse for you; there is a gallery of work from the Facebook group Textile Art Collective; Penny Eamer takes us into a paddock with some fun appliqué and stitching; Stephanie Allen has a stunning silhouette of a horseman and his dog heading home; the Cre8 group created works from used lamb jackets; I use a pumpkin to find a design; and we have the Farmyard Postcard swap for you.
And then there is, of course, more for you in this great issue!
Yours in textile art,
Lynda Worthington
P.S. Interested in Embellish magazine? Check out the available issues HERE.