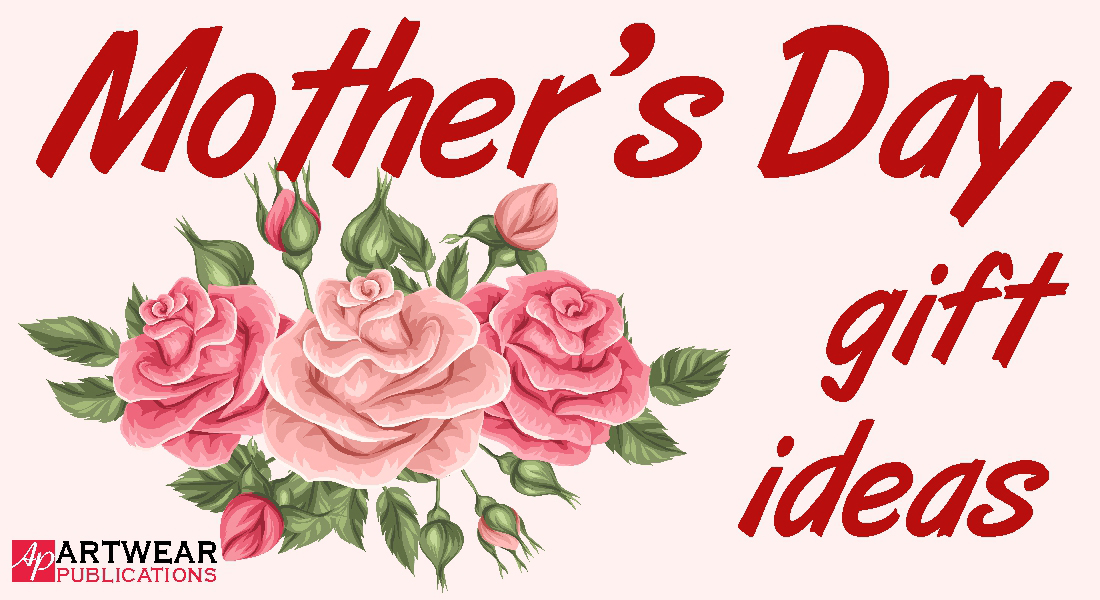 15 Apr

Mother's Day Gift Ideas

We have some wonderful suggestions for Mother's Day gifts which we think you'll like – click on the business names or active links (coloured red) for more information. They are arranged in no particular order, so make sure you scroll all the way down so that you do not miss any!

Tim and Graham have a lovely range of knitting kits available for you to choose from.

Shown here is a 2 Ply Lace Shawl Kit, available for $27.00, which comprises:
the pattern
2 x 50g balls of 2 ply Alpaca Ultimate yarn
a calico knitting bag
To check out the full range of kits available click HERE.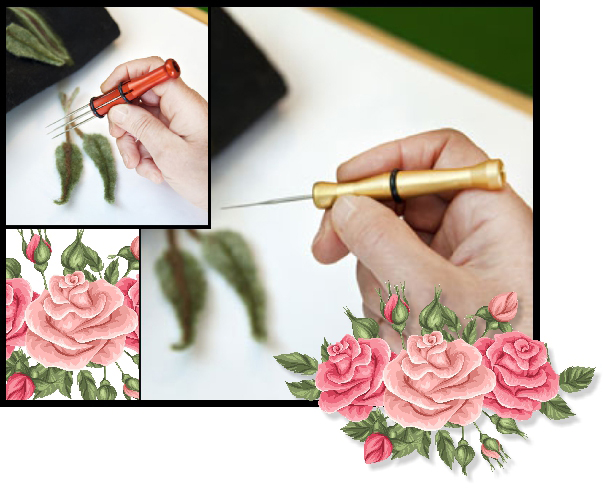 Needle felting tools that the professionals use – easy, fast, safe needle changes.
Snowy Creek Needle Felting Tools are unique precision machined light-weight aluminium tools for all your hand felting work.
Multi needle: holds 1-6 needles in any configuration – all needles are held exaclty parallel. The tool's unique roll resistance means it stays where you put it without rolling off the table.
Single needle: precision centred tip.
Our ergonomic design ensures that the tool fits the user's hand comfortably, with the entire needle shank held within the tool, providing the shortest distance between fingers and felt. Requiring minimal gripping effort, this tool provides you with the highest level of control and precision in your work. Click HERE for more information.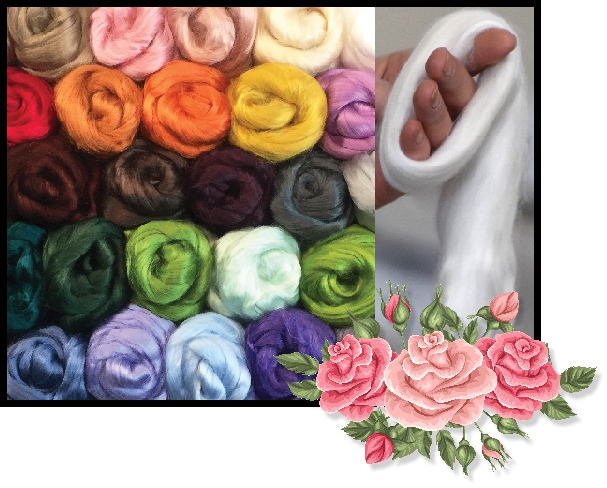 Not quite flowers, but perhaps some colourful plant fibres? Viscose roving is made from plant and wood pulp and is available in a rainbow of 28 colours. With a wonderful glossy lustre, this combed roving is a silk alternative to add a bit of bling to textile and fibre art projects. It is a vegan fibre, organic, and hypo-allergenic. The tops are combed after dyeing, which makes them easy to handle. With the look and feel of silk, viscose can be used in the same way as silk roving – without the static and cost!
19 micron with a staple length of 65mm – compatible with our extra fine merino wool roving when felting.
These plant-based rovings weigh around 25g per metre, and being cellulose, can be dyed with natural or fibre-reactive dyes. Available individually or in themed bundles HERE.
These are new, and Dale's new love – Lindy's Squirts are a specialized dye system that is a thicker ink product you use as you would a fluid medium. Great for pouring, painting, mixed media, alcohol blending, collage, etc.
Dyes lend themselves to permanence on porous surfaces like fabric, paper, polymer, clay, leather, wood, etc. Squirts are easy to mix and tint acrylic paints, art mediums, gels, gessoes, etc;, without diluting them or changing their consistency.
Dale is using them on fabrics and papers and anywhere of course.
Lindy's Squirts are available HERE.
Cotton Chenille Scarf/Shrug Kit
For the mother who knits or crochets and wants to try dyeing her own yarn…
Choose from eight different colourways incl. Berries – deep pink, violet, & burgundy, Water – turquoise, royal blue, & green, or Rainbow – yellow, turquoise, and pink.
Kit includes a 250g hank of 100% cotton chenille yarn (warm and very cuddly and fully washable), crochet hook, 3 dye colours and fixative, and full step-by-step instructions for the dyeing, as well as for the crochet shrug and knitted scarf – AND it is all packed in a round box that can be transformed into a yarn bowl by simply cutting a hole in the lid !
Mother's Day Special $25.00 – more information HERE.
What inspires you about making and creating with fibre and textiles?
Come along and share your inspiration with an exciting and vibrant group artists, makers and creators.
Join us at one of our meetings and bring your mother, daughter or friend. A complimentary double pass to two meetings (worth $20 each) for both of you.
Click HERE to get your registration code.
The Guild runs different classes each month, suiting varying skill levels, including beginners. Shown here is a two-day beginner embroidery class: ST-37 Basic Stitches Class. Skill level: Beginners/All levels welcome
Guild Member: $89.00 / Non-member: $122.00
This two-day class teaches basic embroidery stitches. You will learn many simple stitches to create very effective and pretty results and view a variety of items to inspire you to further projects. This class is ideal for the absolute beginner, for those wanting to brush up on forgotten skills, or for someone with a little knowledge of stitching but not sure how to move to the next step.
Dates: Saturdays 15 and 29 June, 2019; Time: 10.00am – 3.00pm
Tutor: Sheryl Turton
For more information on classes click HERE.
Set of 6 – VINTAGE FLOWERS & MUSIC – digitally printed on a fabric panel = great for quilting, patchwork and other crafts.
This set comes as one sheet (see first photo showing the designs). Each design is a 6 inch square, with an additional 0.25 inch seam allowance around this (so the whole printed area of each is 6.5″ square). Being someone who sews, I have added the coloured seam allowance so that you don't have to lose any of the photo/design when you sew it into your project – it also means that should you slightly miss the seam line, there won't be any bright white fabric showing.
The pictures are designed and printed by Lynda. Printing is directly onto a good quality Quilters Cotton (100% cotton) using water based inks and then heat set. The hand of the fabric is not affected by the printing process.
This panel is available HERE.