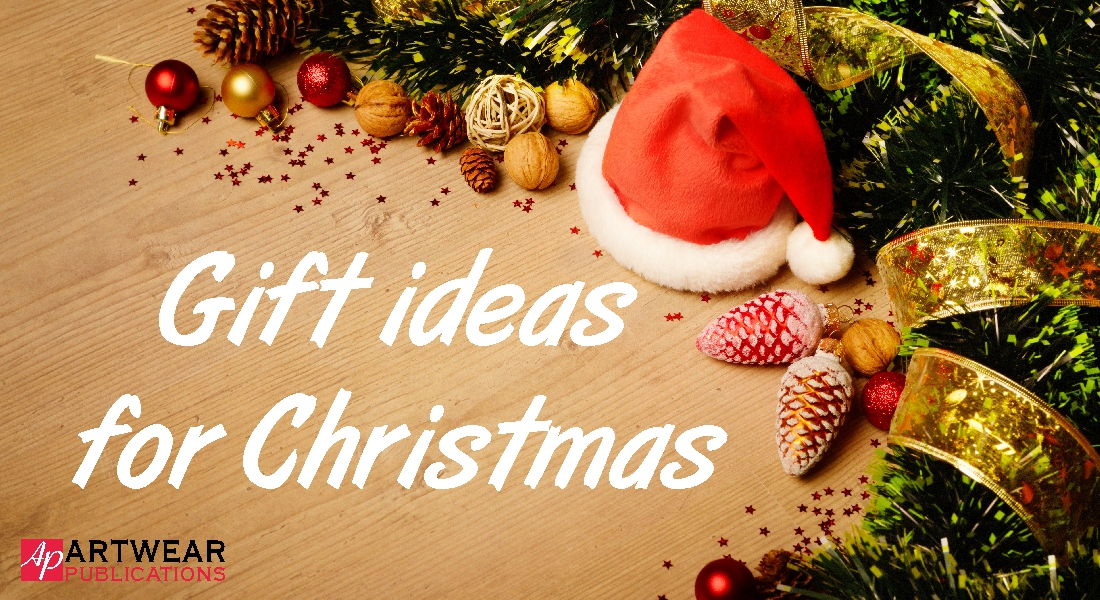 16 Oct

Gift Ideas for Christmas

We are getting together some great suggestions for Christmas gifts for you which we think you'll like – either for yourself or to gift to a special person. Please click on the business names or active links (coloured red) for more information on the items that interest you. They are arranged in no particular order, so make sure you scroll all the way down to ensure you do not miss any!

Check back with us, as we will be adding to our list leading up to Christmas.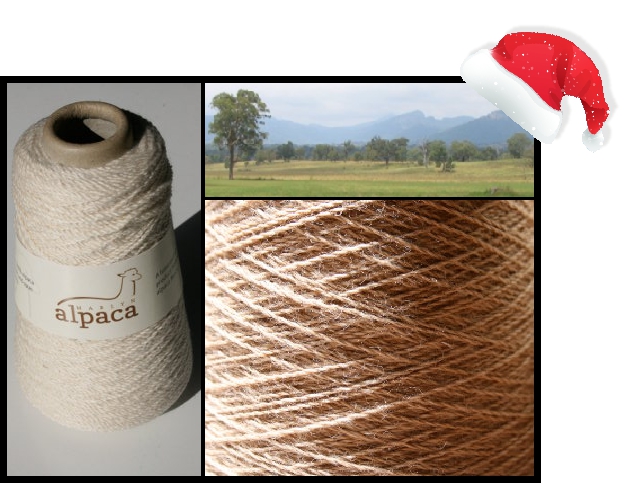 Just because summer is coming, it does not stop you from wearing alpaca. Huacaya alpaca is toasty warm, but Suri alpaca is lustrous and drapey and even cool to the touch.
Perfect for summer evenings.
Marlyn Alpaca have some interesting natural colours in balls, skeins or cones. Click HERE for more information.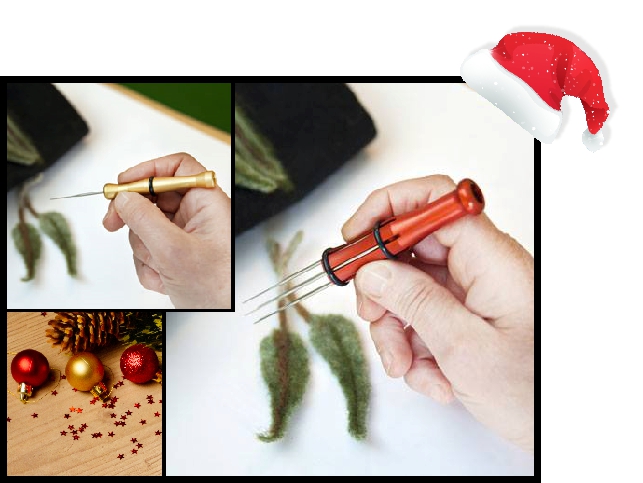 Needle felting tools that the professionals use – easy, fast, safe needle changes.
Snowy Creek Needle Felting Tools are unique precision machined light-weight aluminium tools for all your hand felting work.
Multi needle: holds 1-6 needles in any configuration – all needles are held exactly parallel. The tool's unique roll resistance means it stays where you put it without rolling off the table.
Single needle: precision centred tip.
Our ergonomic design ensures that the tool fits the user's hand comfortably, with the entire needle shank held within the tool, providing the shortest distance between fingers and felt. Requiring minimal gripping effort, this tool provides you with the highest level of control and precision in your work. Click HERE for more information.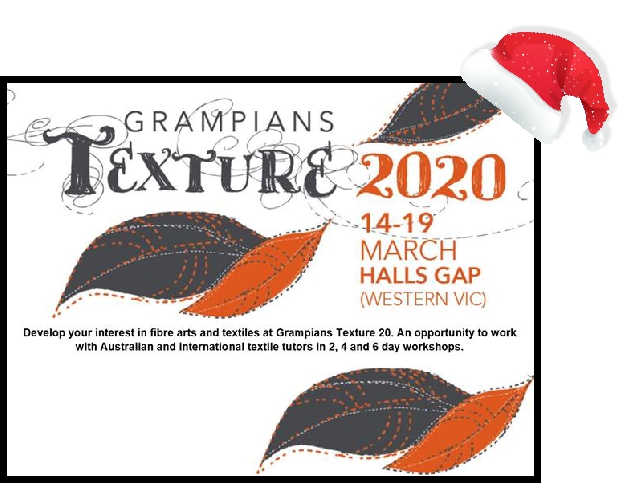 Book a workshop in the Grampians at Grampians Texture for a special gift: 2, 4 and 6 day workshops in a range of textiles subjects available. Check out the website HERE for more information.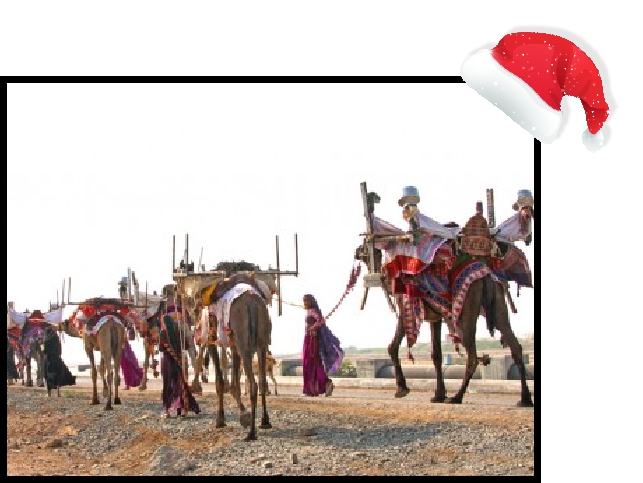 Textile artist, Carole Douglas, provides small group guided tours to India and beyond. Carole has a long history of travel, the arts and social and environmental advocacy. She works with textile artisans on product development and arranges events in India and abroad to promote their work. Programs are designed to bring about beneficial change for people, place and the planet.
When you travel with Carole you will go to places you never thought you would and meet people and artisans who are special to Carole.
Contact Carole via her website for more information HERE.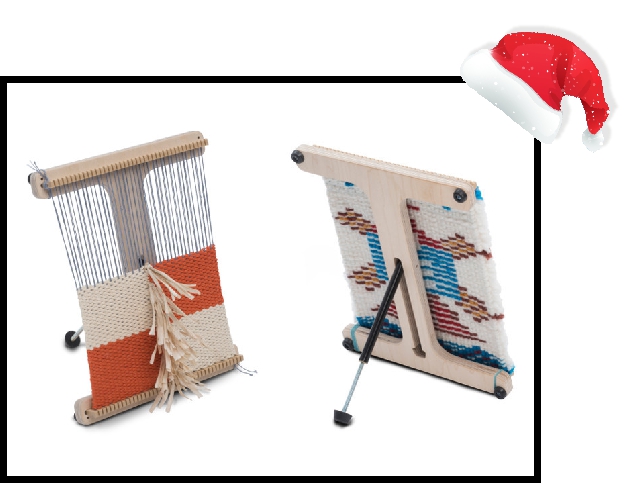 EASEL WEAVER: Warp, weave, and display in 3 compact sizes: 6″, 8″, and 10″.
The Easel Weaver is designed for on-the-go weaving, creative projects, and classroom settings. Its unique kickstand can be folded flat into the center brace, folded out for comfortable weaving, or extended for display. Made of quality maple plywood with sturdy warp teeth. No-slip rubber feet keep the loom in place while warping and weaving. The kit includes all the tools needed to weave: 10″ Easel Weaver Loom, Shed Stick, 11" Weaving Stick, Plastic Beater, Plastic Shuttle, Plastic Weaving Needle.
Click HERE for more information.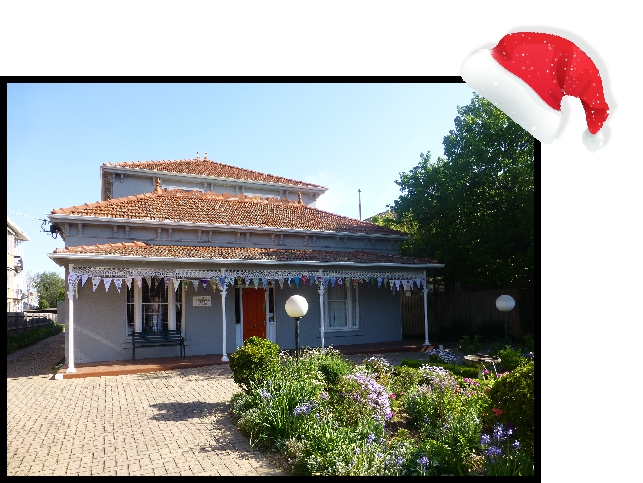 Check out the range of embroidery workshops available HERE – beginners to the more experienced embroiderers are catered for. Members receive discounts on workshops.
Not a member? New Member Special Offer: Join now, before the end of 2019, and receive membership through to December 2020 at the 2019 fee. Please mention this blog post and that it is a special offer.
As a member, you (or the person you are joining up) will enjoy priority booking for classes and workshops, support and friendship of Guidance and Friendship groups, access to an extensive library and to an inspiring Collection of significant embroideries, laces and tools.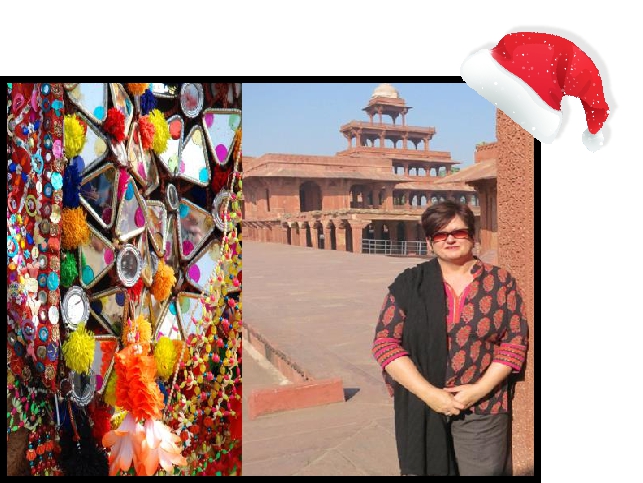 Join textile artist and tutor Sue Senewiratne, from Sequin Bazaar, and discover the vibrant colours, history and textile traditions of India on this small group tour. Sue has been teaching embroidery workshops inspired by Indian embroidery and sharing her passion for Indian embellishments for many years now.
After numerous requests to take a tour to India it is finally happening!! So for a really special gift or treat for yourself experience the magic of India with Sue in October 2020. For more information click HERE – Textile tour flier 2020.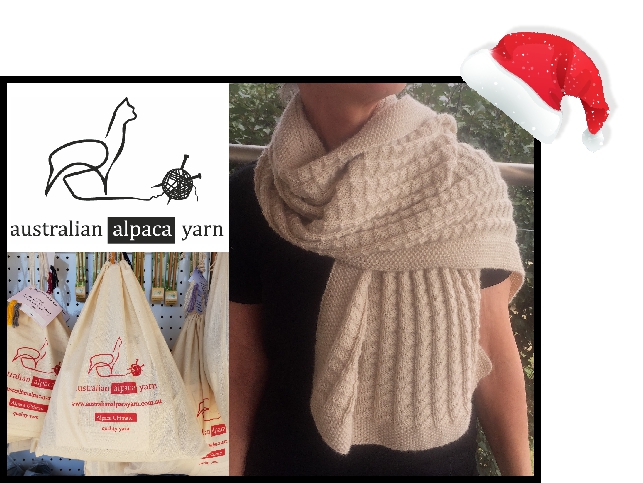 "The Highlands Scarf" – A versatile and easy to knit scarf in 4 Ply Alpaca Ultimate yarn from Australian Alpaca Yarn.
The kit includes 5 x 50gram balls of 4 Ply yarn, the knitting pattern and a calico knitting bag for $50.
Choose from a range of 4 Ply colours to knit your scarf HERE.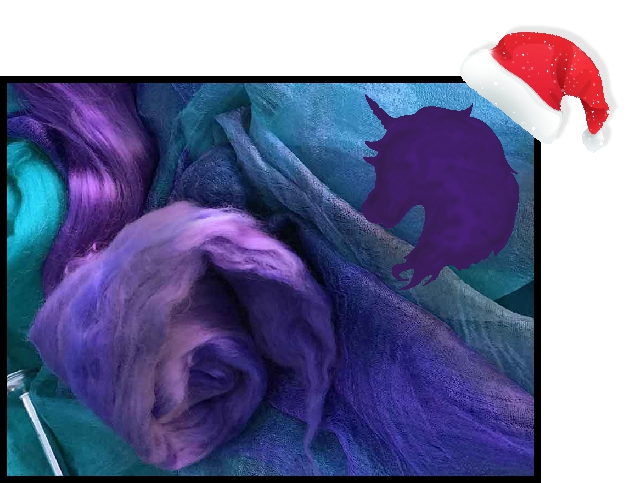 eGift cards from Unicorn Fibres make a perfect present for felt makers and textile artists. Give a gift of choice this Christmas and let them choose from our extensive range of wool rovings, vegan viscose fibre, sheer hand-dyed fabrics and felting tools.
Choose a value for your voucher from the set options, or create your own amount from $1 – $1000. Send your eGift instantly by email or on a scheduled date up to 12 months in the future. Personalise your message and send to one or many recipients. The email sent to the recipient contains instructions for redemption and how to check on any unspent portion. And, in accordance with current gift card legislation, our eGift cards have no expiry date!
Click HERE for more information.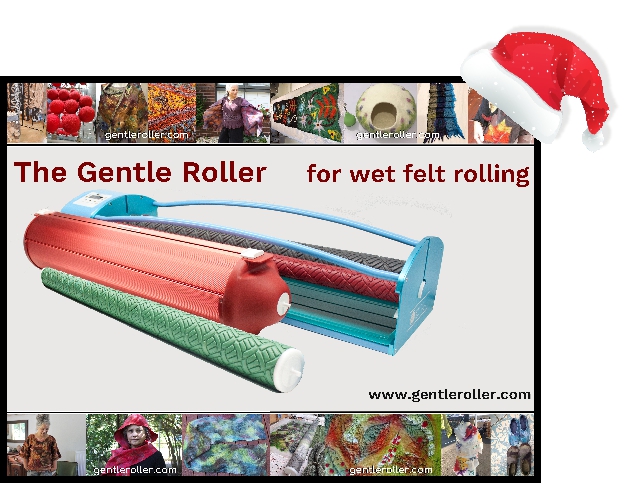 The Gentle Roller is a breakthrough in the exhausting and repetitive process of hand rolling felt, assisting you to make beautiful felt without the hard work. It is safe, effective and suitable for the novice or fibre artist. You will have more time to focus on the creative activities of felt making, whatever style of felt you create.
Find out more HERE.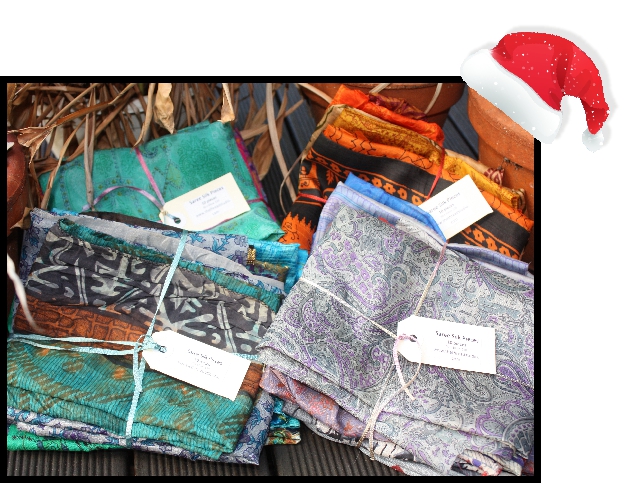 The Thread Studio has so many wonderful possibilities for your Christmas shopping including these fabulous saree silk stacks. They also provide gift vouchers, Christmas Hampers and a vast array of wonderful threads and textile art supplies
Click HERE for more information.
We hope you like our gift suggestions – as mentioned above, we'll be adding to this list leading up to Christmas ☺