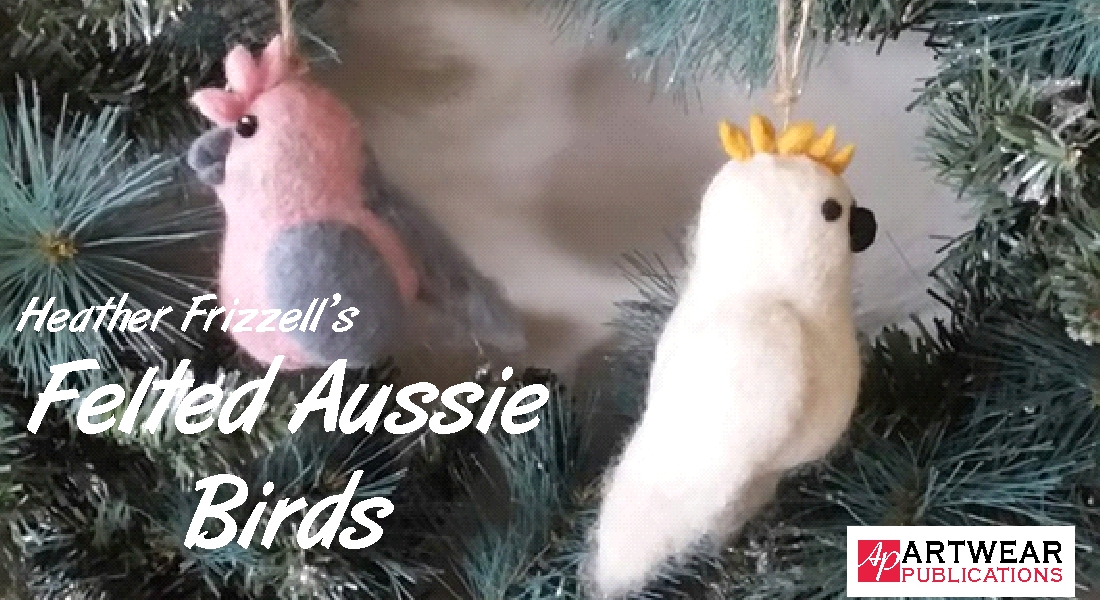 06 Nov

Heather Frizzell's Felted Aussie Birds

In response to a topic of conversation in an online social media group, Heather Frizzell created this gorgeous felted Aussie birds project which she generously agreed to share here – Thank you Heather! ♥

She has created it as a quick beginner-friendly 'how-to' project and would love you to add your own touches to individualise your own birds.

Method:

Two small wool balls are stitched together with string to hold – Aussie pure wool of course: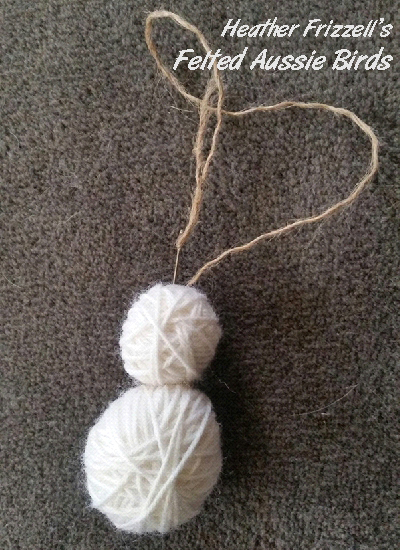 Wrap this with wool to get further shape – I used white here to create the Cockatoo: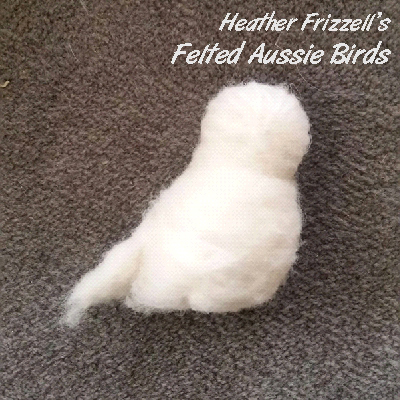 Sculpt further until you are happy with the shape – the added tail will need extra stabbing for strength: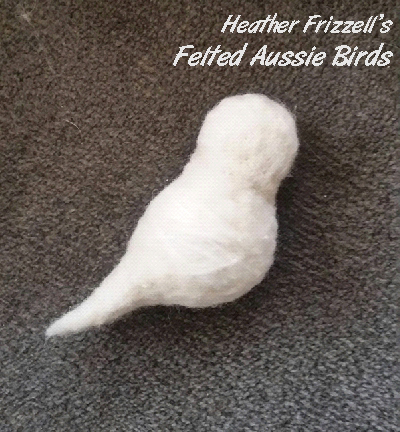 Wet felt or needle felt two wings in the size you prefer: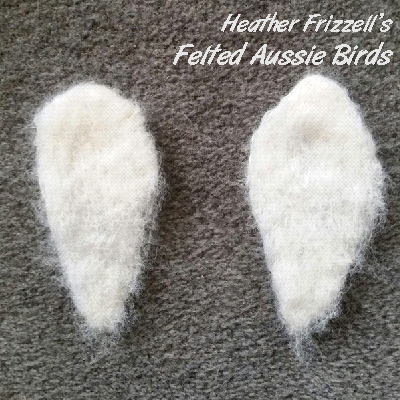 Attach the wings under the head at the top and angle them back towards the tail: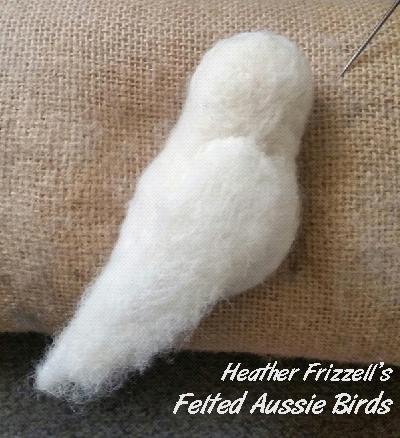 Roll in your hands small amounts of yellow wool, creating around 5 or 6 for the cockatoo's crest. Needle felt carefully to the top of the head. Do the same in black for the beak. Add eyes to finish off: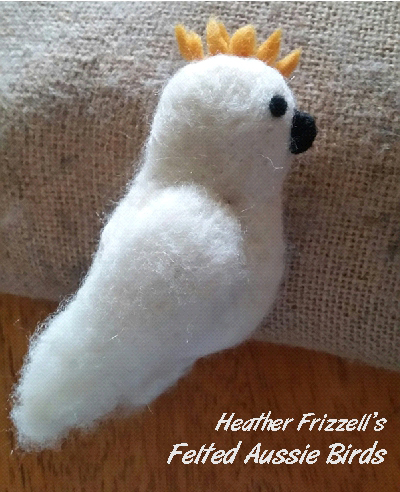 Finally, add string to hang your Aussie Bush Bird decoration: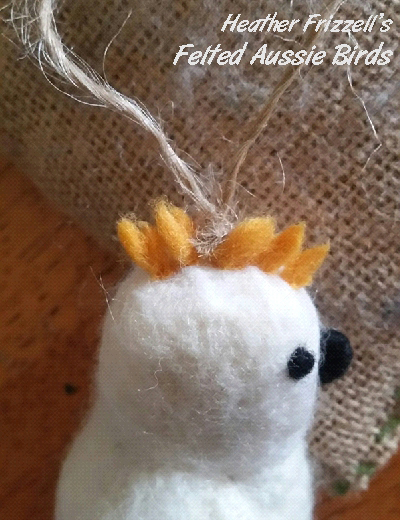 To make other birds, just change the colours you use and the shape as required: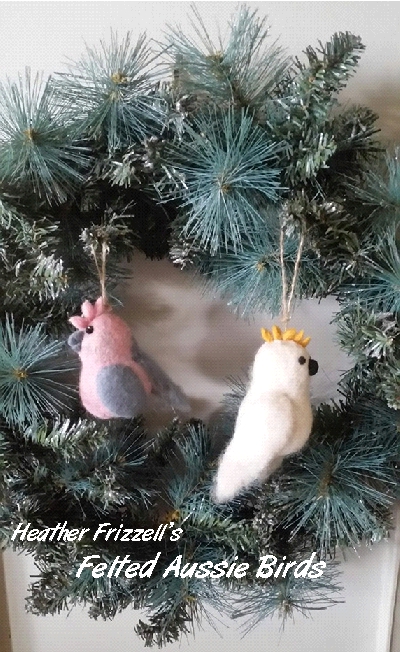 Heather Frizzell is a frequent contributor to Embellish's Postcard Swap, often including some beautiful felting ♥, and had a felted fish project in Yarn issue 43.
To contact Heather and to see more of her work, please visit her Facebook page or her Instagram
We and Heather would love to see photos of the birds you create.