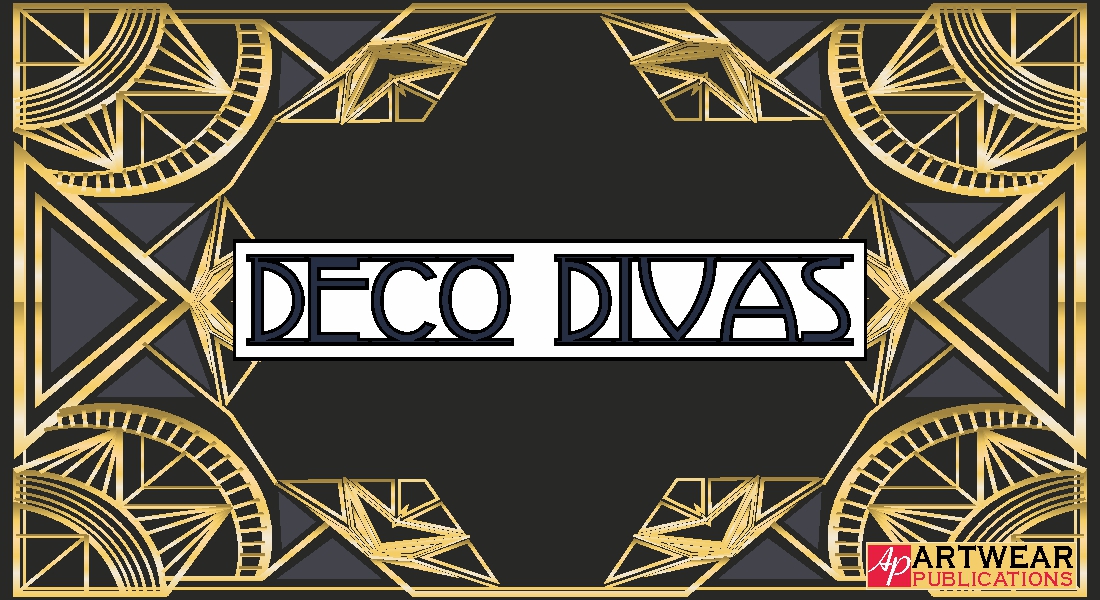 01 Jul

Deco Divas
Following on from the article and photos in Vintage Made issue 15:
Written by Eleanor Keene; photos supplied by Linda Connell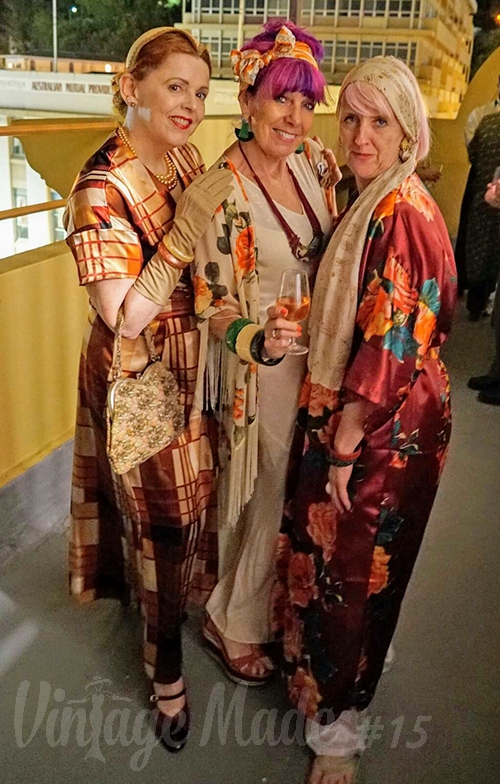 The Art Deco festival is held twice a year, February and July (the July 2020 festival was cancelled due to the Corona Virus). However February is the one everyone tends to flock to. Many Australians make the trip, as do Americans. Some are even known to bring their vintage cars!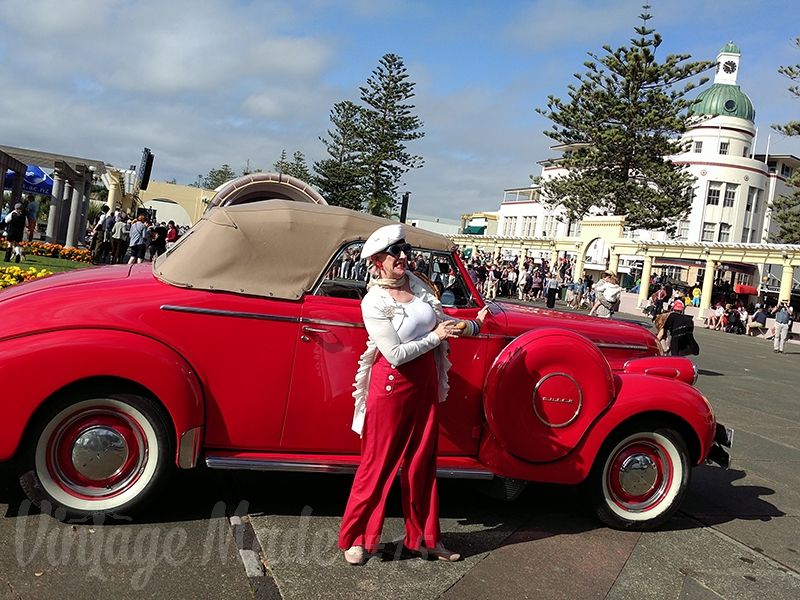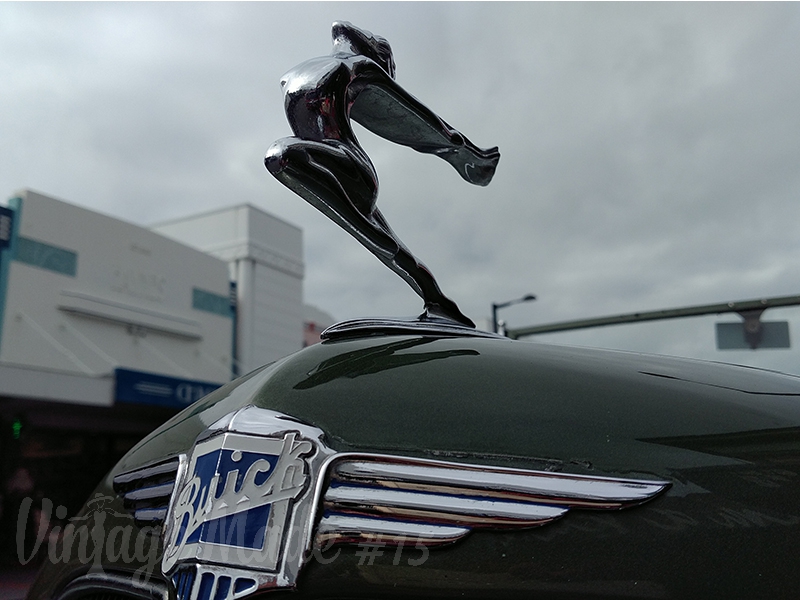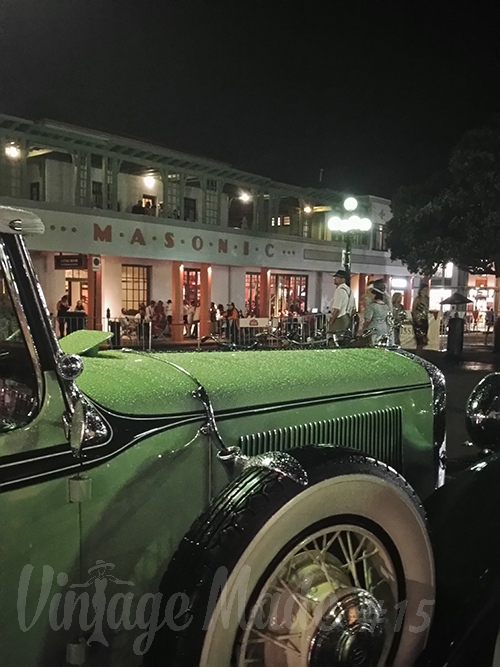 Cruise Ships dock in the harbour, bringing an American audience with their own accommodation. Accommodation is highly sought after over the festival period, with regular attendees re-booking their same accommodation for the following year as they leave. Linda highlighted the need for close to town accommodation, with all the frock changes and evening parties.
In the morning 'promenading' takes place along the water front, in casual vintage dress while taking morning coffee.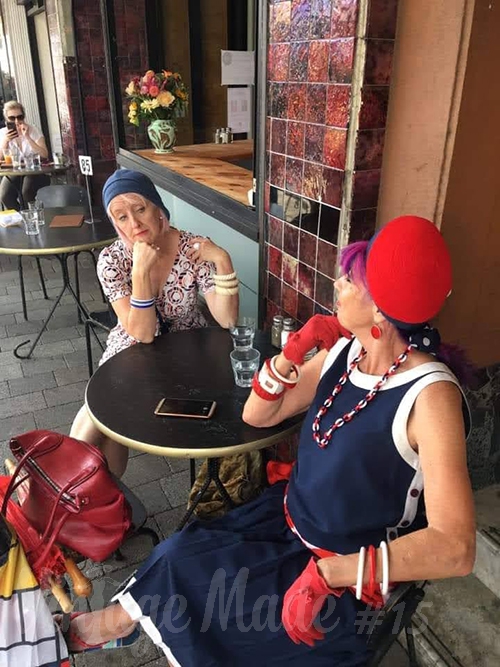 Cocktails in the afternoon require another change, and then Linda and her friends dress again for the evening parties.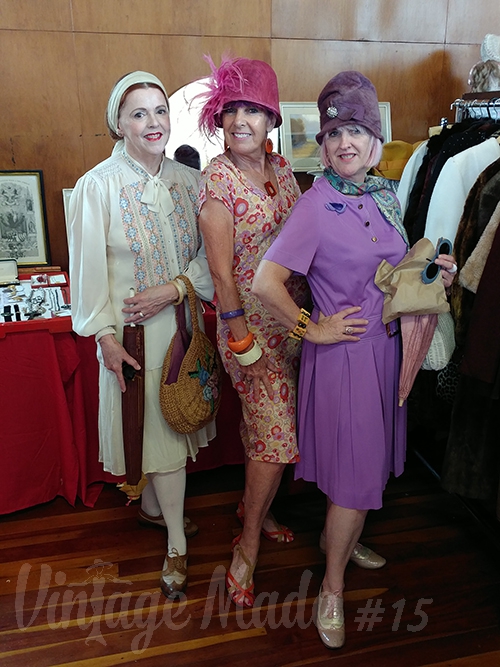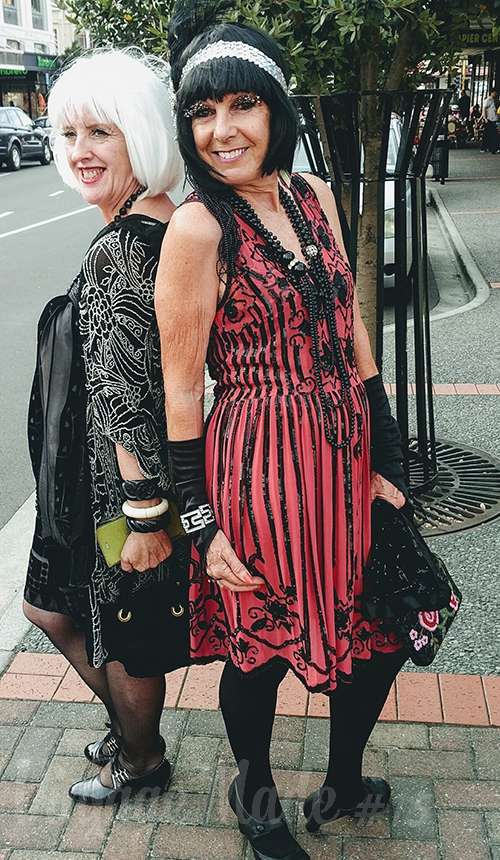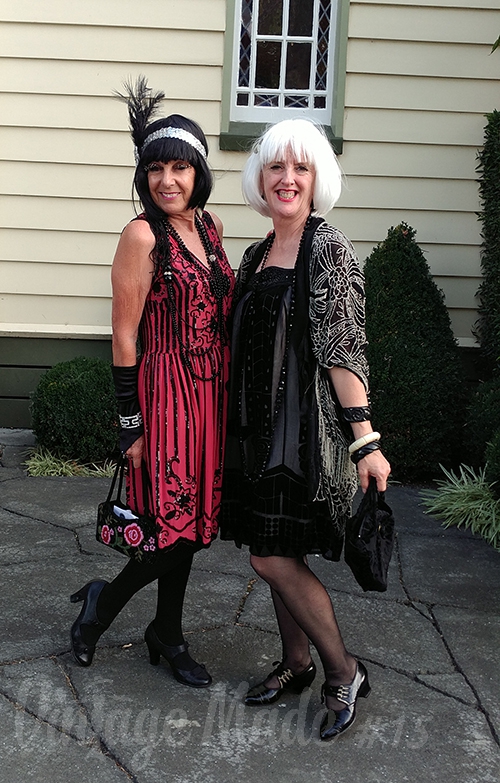 The Prohibition Parties can book out a year ahead, and can be a little pricey, but tend to have all food and drink inclusive. These parties are truly spectacular events, many are 'black tie', with live bands and dancing showgirls!
The Napier streets buzz from morning to night, everyone takes part ''all ages, incredibly popular with families, everyone dresses''….. Whether it's in ''full dress-up or a headband and beads'', explains Linda.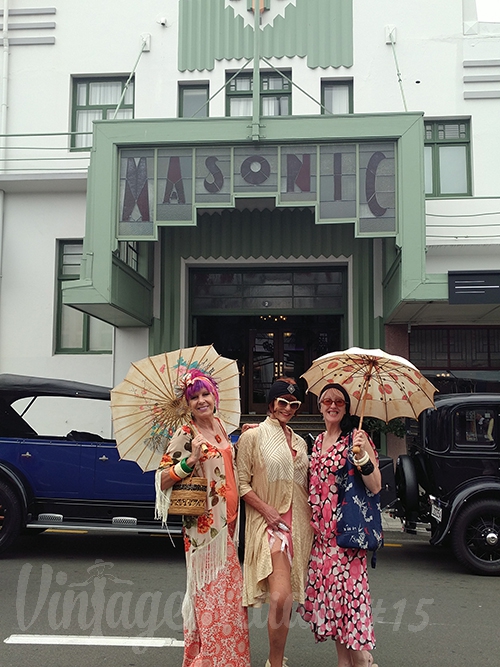 In all the years Linda has been attending, she has never made it to all the events, "there is everything from Car shows to Dog shows". The Vintage Car Parade is always a highlight of the festival.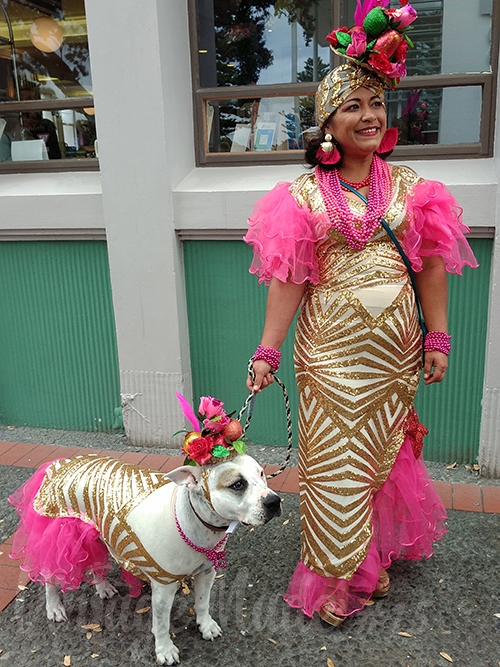 This year Linda and her friends discovered ''Frocks at the Faraday'' Centre of technology, where they had fun taking photos in the old shop set-ups, and posing on different types of historic transport, sipping bubbly and eating canapés.
If you can find any room in your full suitcase of fabulous fashion for the festival, there are always markets and shops where you can acquire more. The OP Shop Market at the surf live saving club is worth a visit.
The Gatsby picnic on the Sunday morning/lunch has become 'a must attend' event before heading home for many. With people setting up their tents along the foreshore grass as early as 6am to get a good spot. This event has been organically growing. Some people going all out, as Linda explains, erecting great vintage Manchester tents, with all their picnic accessories themed.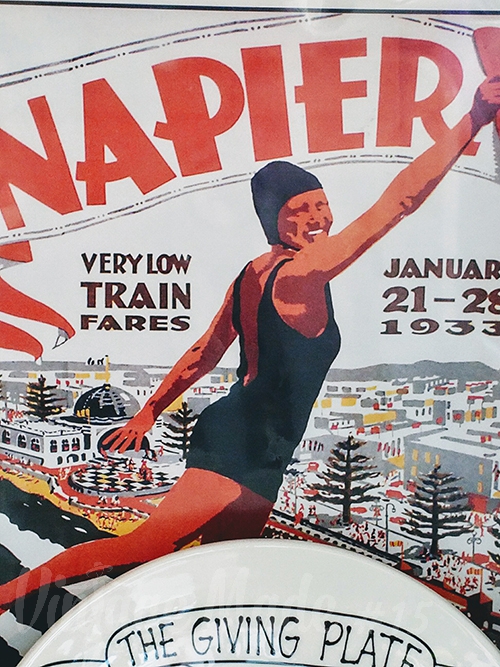 See more of the lovely Linda Connell's vintage style on her Instagram feed: Recycology and her Facebook page.