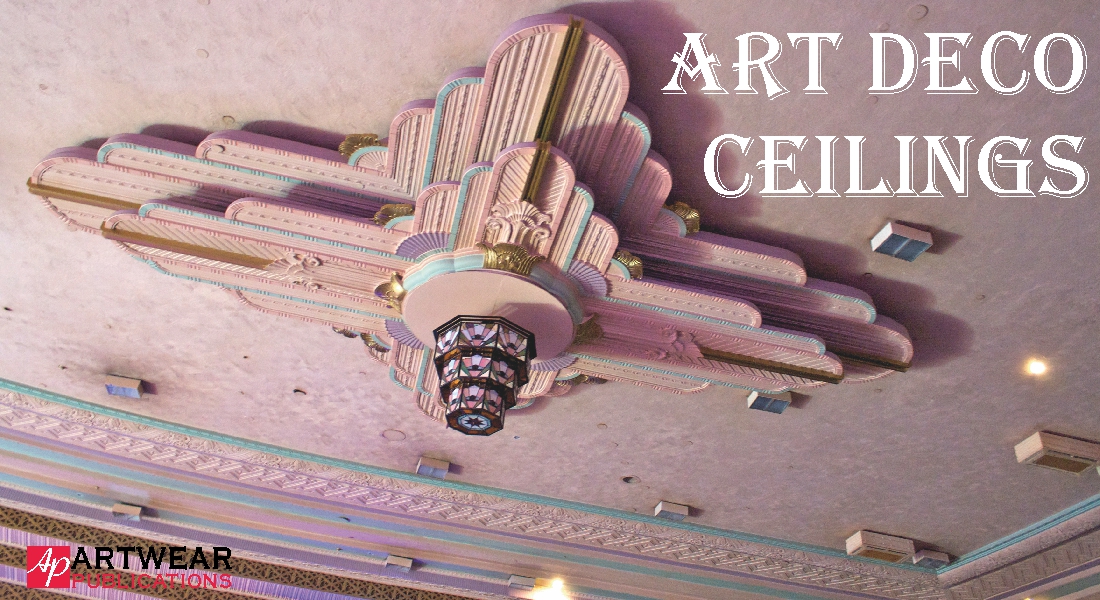 12 Dec

Art Deco Ceilings

Of the widely adopted architectural styles in the vintage era, Art Deco made the most flamboyant use of art to enhance design beyond simple utility. Art Deco features often dominated the ceilings of buildings. Stylised lighting was hung beneath large ceiling rosettes and the joins between the walls and ceiling were hidden with complementary cornices. Often the detail in the rosettes and cornices would be painted to accentuate the pattern.

Some examples are the Bacardi building in Havana, Cuba:

the Troxy venue in the East End of London, England and Grade II listed :

the skylight in the National Film and Sound Archive of Australia (NFSA) in Canberra:

and the ASB Bank in Napier, New Zealand: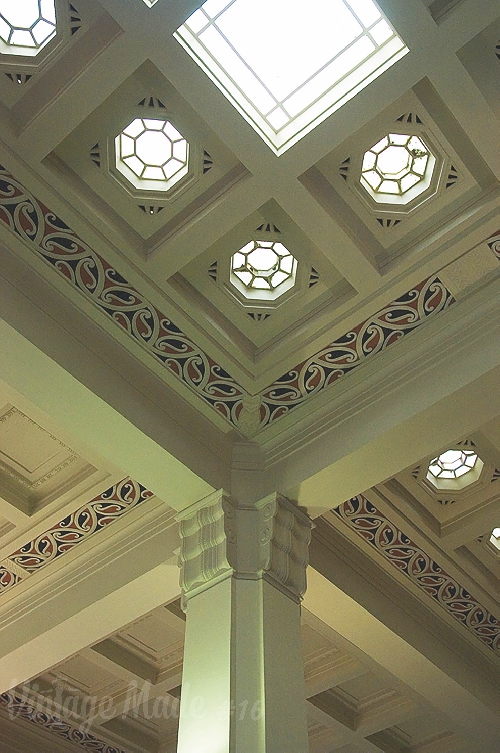 The skylight in the NFSA highlights the platypus, an endangered Australian native species of monotreme.
The city of Napier, New Zealand, was rebuilt after a massive earthquake in 1931. As a result, many of its buildings are in the Art Deco style. The ASB Bank installation reflects the art of the indigenous Maori population.
On a slightly less ambitious scale, Art Deco was also widely utilised in homes. Shown below is a mix of Art Deco ceiling rosettes and cornices, available here in Australia should you wish to embellish your own ceiling:
Article by Muriel Farquhar
Vintage Made issue 16 has a theme of "adding embellishment" – we had so many articles and projects for you that we could not fit them all into the one issue without squashing things together (not a good look when we know you love gazing at decent-sized photos)…hence, we have this article here on our blog for you to enjoy.