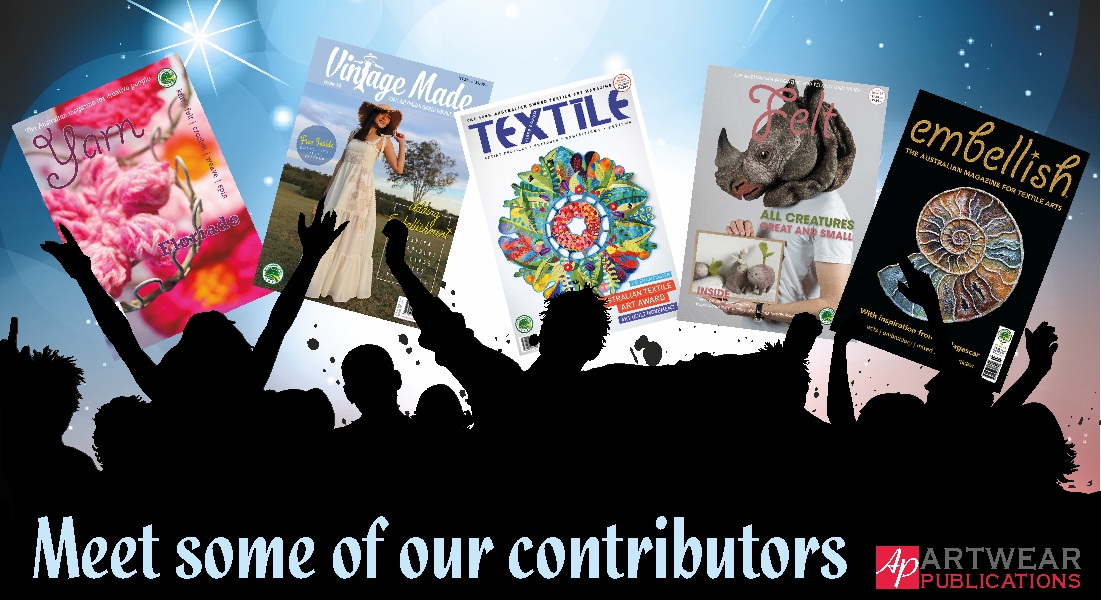 27 Mar

Meet some of our contributors in the December 2020 magazines!
We thought you'd like to know more about some of our contributors who bring you the projects and special articles in our magazines. Click on any red text to be taken to various links to find out even more about our contributors.
Textile Fibre Forum issue 140: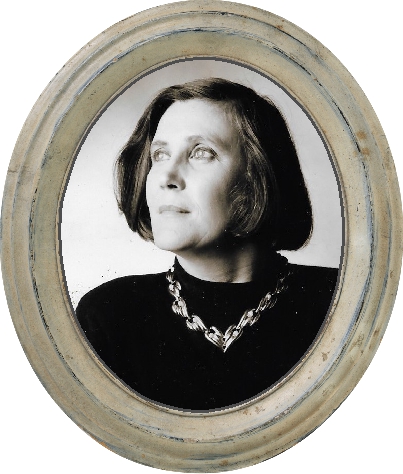 VISHNA COLLINS
Vishna Collins is a Sydney based curator, designer and arts writer specialising in Art Knits and Wearable Art. She holds a Bachelor of Education (Visual Arts) from Alexander Mackie College of Advanced Education (1980) (now UNSW Art and Design), Master of Museum Studies from Macquarie University (2007), and Master of Philosophy from UNSW Art and Design (2021).
She is an award-winning designer who has exhibited at numerous international museums and galleries including Museum of Applied Arts and Sciences, Sydney; Goldstein Museum of Design, Minnesota University USA; Herbert Art Gallery and Museum, Coventry UK; Redcliff City Art Gallery, Brisbane Qld; Wardon Park Museum UK; Fairfield City Museum & Stein Gallery, Sydney; Perc Tucker Regional Galley, Townsville Qld; The De Morgan Centre for the Study of 19th Century Art and Society, London UK; International Lace Biennale, Palazzo Inghirami Sansepolcro, Italy; Austrian Forum of Culture; Austrian Embassy Rome, Italy; Craft Queensland Gallery, Fortitude Valley Qld.
Vishna has a background in high school Visual Arts education and fashion design. Her Master of Philosophy, oral history thesis focuses on Body Adorned and the Art of Dress: Australian Wearable Art 1970s-1980s. She is Chair of Textiles, Popular Culture Association of Australia and New Zealand (POPCAANZ). In 2004, she was awarded a Silver Medal at XI International Lace Biennale in Sansepolcro, Italy. In 2006, she curated Blurring the Boundaries: Fashion Design Innovation in Contemporary Knitting, an international fashion exhibition hosted by Fairfield City Museum & Gallery. Research interests include oral history, interaction between fashion and art, the history and the phenomenon of wearable art, fashion curation and sartorial display, the kimono, aesthetic dress, and social history of textiles.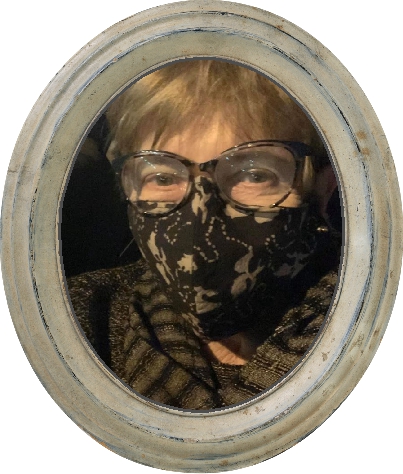 CAROLE DOUGLAS
Carole is a well-respected textile artist who works closely with traditional artisans and small stitching units in India to produce unique items of timeless quality.
Through her shop, The Conscious Cloth Company, she brings us sustainable and ethical wares for the body and home.
COVID-19 has played havoc with the small group textile tours to India and New Zealand which Carole leads, and we hope they are back soon!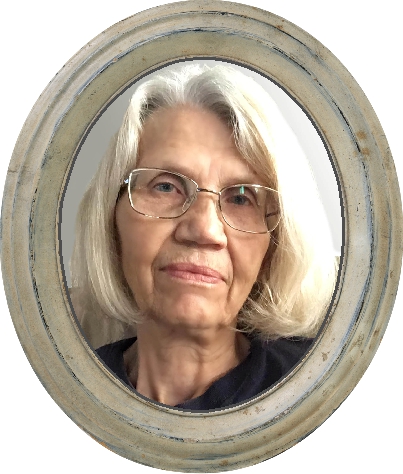 IRENE MANION
Irene has a Bachelor of Arts with a Major in Fine Arts and a Diploma in Education.
She taught Visual Arts, Photography and video production to secondary students for over 30 years. During that time, her immersion in the world of textiles has developed and continued with participation in many group and solo exhibitions.
On retirement from teaching, she has devoted her time to her studio practice and has enjoyed this period of intensive artmaking – photographs, watercolour paintings, drawings and digitally edited images are the starting point for her textile pieces, and she has evolved a personal technique of stitching long stitches using a sewing machine. Experimentation with progressively longer stitches on increasingly transparent surfaces, including perspex, is a more recent preoccupation.
Irene writes occasional articles and exhibition reviews.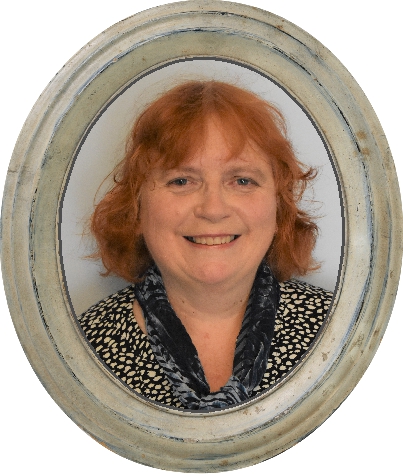 MOIRA SIMPSON
Moira Simpson is a professional writer, a practising artist, and Editor of Textile Fibre Forum magazine. She trained first as an artist and then as a museum and gallery curator specialising in education.
Drawing upon her interests in visual arts, cultural diversity and museums, she has published extensively in academic and professional journals and completed two books: Making Representations: Museums in the Post-Colonial Era (Routledge: 1996 / 2001) and Museums and Repatriation (Museums Association: 1997). In 2010 she was awarded a doctoral degree for her research into the development of culturally-appropriate ethnomuseology, and museum repatriation as a mechanism for cultural revitalisation.
She now works full-time as an artist, writer and editor and runs Evocative Art and Heritage, organising workshops taught by guest tutors from Australia and overseas. She has a passion for textiles, practising and teaching nuno felting, stitched textiles, and encaustic arts and regularly contributing articles to Textile Fibre Forum magazine.
Click here to see a full list of Moira's publications, examples of her artwork, and the current program of workshops.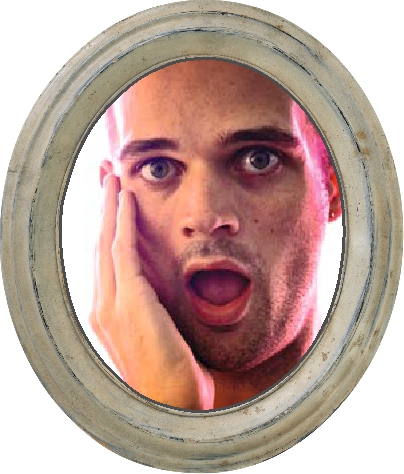 MOLLI SPARKLES
Award-winning quilt maker to the stars, fearless leader of the Glitterati, and spiller of truth tea, Molli Sparkles originates from small town, USA, but has called Sydney, Australia his home for over fifteen years.
He has a Bachelor of Arts from the University of Pennsylvania, and a Master of Fine Arts from the University of Sydney.
Molli started his journey with textiles in 2012 after deciding he wanted to make his grandmother a quilt.
He likes drinking champagne while sewing, and if there's one thing he's learned, "it's just fabric, you can't break it!"
Visit Molli's website for more glitter and fun!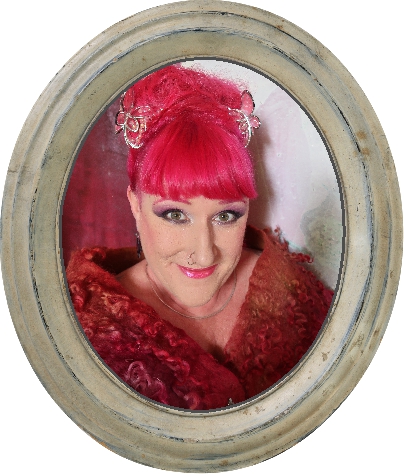 SVENJA
Svenja works from her home studio in Brisbane, where she lives with her husband and unwitting 'Patron of the Arts', Matt. A previous World of WearableArt® addict, as of 2019 she has had thirteen garments accepted into the iconic New Zealand competition and show. In 2017 she graduated from TAFE Brisbane with her Diploma of Applied Fashion Design and Technology. Svenja continues her studies each year by participating in textile art workshops across Australia.
She is inspired primarily by the natural world, exhibiting in 2009 and 2011 in Morphology – Exploring the fascinating surfaces and forms of fungi and lichen through contemporary textile practices. Most recently in December 2019 she spent 5 weeks on King Island studying kelp and the shoreline as part of an artist residency fostering a change in direction of her work from wearable to low-relief wall and sculptural work.
Visit her website and blog to keep up with her adventures in textiles and life!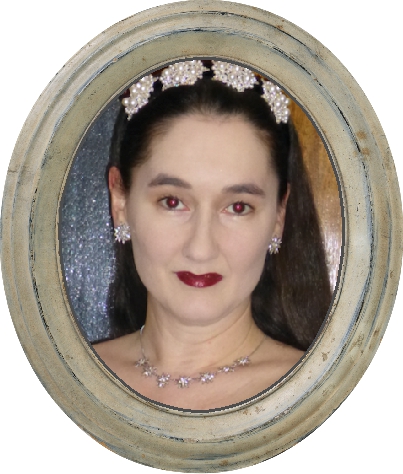 INGA WALTON
Inga Walton is freelance writer and arts consultant based in Melbourne who writes widely about fine arts, film, performing arts, and popular culture.
With over 200 published articles to her credit, Inga's work has appeared in over thirty various Australian and international publications. She has also contributed entries to several books and numerous exhibition catalogues.
Inga has a particular interest in fashion and textiles, and is a current contributor to Selvedge (UK). In the past she has also written for the specialty magazines Vintage Life (UK), Surface Design (US), and the (now defunct) Fiberarts (US).
Inga has been a regular contributor to Textile Fibre Forum since early 2009, writing exhibition reviews, artist features and book reviews. Additionally, her work has appeared in Vintage Made, and she is a valued member of the ArtWear Publications family – a list of her contributions to Textile Fibre Forum may be viewed HERE, along with details on how to contact her should you wish to utlise her vast expertise.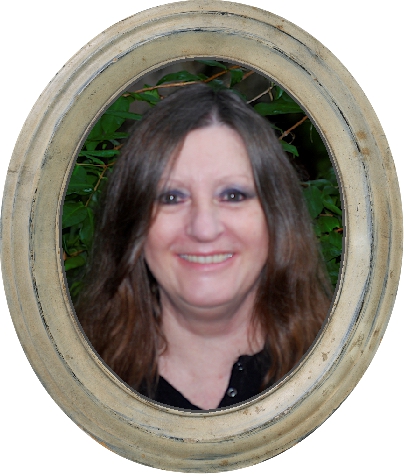 MARIE-THERESE WISNIOWSKI
Marie-Therese Wisniowski works full time as a studio artist, researcher, author, curator, speaker & workshop/university tutor and is the Director of Art Quill Studio, The Education Division of Art Quill & Co. P/L at Arcadia Vale in New South Wales, Australia.
She is the author of the books 'Not in My Name' and 'Beyond the Fear of Freedom'. Her written works have appeared in journals such as 'Literature and Aesthetics', 'Craft Arts International', 'Studio La Primitive Arts Zine', 'Imprint', 'Surface Design Journal', 'Textile Fibre Forum', 'Fibreline', 'Embellish', 'Down Under Textiles' and 'Quilting Arts'. In 2017 she was invited to write the 'Foreword' for the book, 'Interpreting Themes in Textile Art'. Her ArtCloth works have featured in books such as 'Textiles: The Art of Mankind' by Mary Schoeser and 'The Pattern Base' by Kristi O'Meara. She is also the former Co-Editor of Australia's flagship textile art magazine, 'Textile Fibre Forum' (2013 – 2015).
Marie-Therese's art practice explores contemporary environmental, post-graffiti and socio-political issues. Specializing in the area of ArtCloth, she has developed signature printing techniques to create complex, multi-layered ArtCloth works. Her world view is through the eyes of the forgotten, the marginalized or the misrepresented. She operates her artistic skill set on these thoughts to project conceptual landscapes on cloth surfaces. A passion for the natural world has led to bodies of work examining anthropogenic climate change and the human designed environment that we live in.
She has exhibited widely internationally and nationally, written numerous articles in refereed journals, magazines and blogs and held academic/directorship positions. Her works are held in major public and private collections in Australia, Canada, England, Hong Kong, Ireland, Malaysia, Netherlands, Scotland, Sweden, Thailand, United Arab Emirates and the USA.
For more resource information, art essays, student workshop outcomes and samples, art and exhibition reviews and more examples of her own work see Marie-Therese's blog. For more biographical information see Marie-Therese's Linkedin.
Embellish issue 44: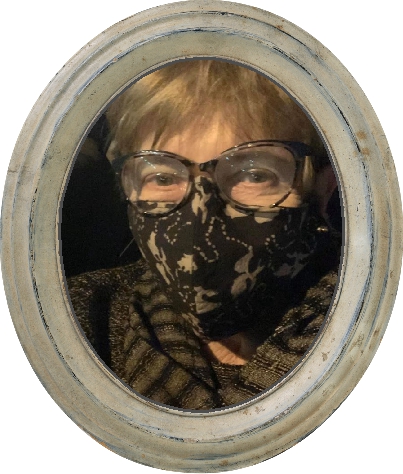 CAROLE DOUGLAS
Carole is a well-respected textile artist who works closely with traditional artisans and small stitching units in India to produce unique items of timeless quality.
Through her shop, The Conscious Cloth Company, she brings us sustainable and ethical wares for the body and home.
COVID-19 has played havoc with the small group textile tours to India and New Zealand which Carole leads, and we hope they are back soon!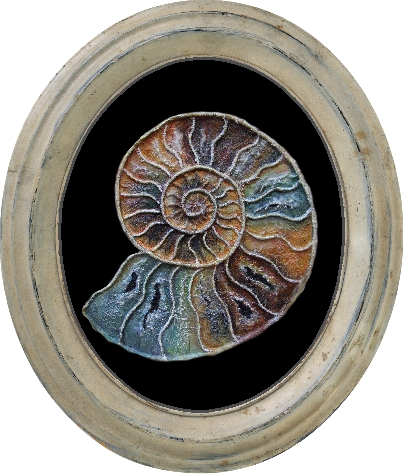 PENNY EAMER
A multi-skilled artisan living in Queensland, Australia, I run a full-time practice which includes fine art, photography, fabric, felt, paper, bookbinding, sculpture, polymer clay and a great deal more. I teach, write and regularly contribute to Embellish magazine. Right now I'm enjoying soldering irons!
I am fortunate that I can wake up every morning and decide what I want to create that day; something new or work on a longer term project? How lucky can you be. Creating – in a myriad of forms – is what life is all about. I made the choice long ago of making money or creating. The first option has no true value. I started sculpting and painting as a young child, now I'm a lot older and still going!
For more information, check out my portfolio.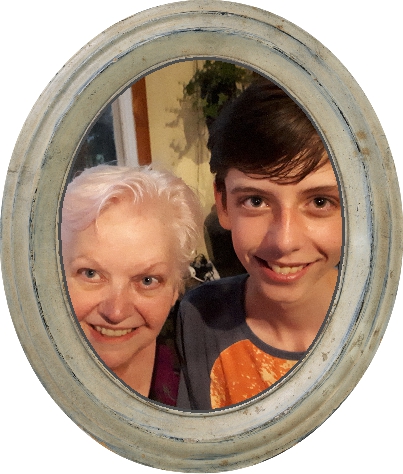 HARRY AND NANNEE
Harry and Nannee is collaboration between Harrison Said and his grandmother Beth Annett.
This article is a result the two of them working on a common project during stage 4 lockdown in Melbourne, Australia. Contact was via various internet discussions and emails.
Harry wants to be writer and the article writing confirmed this is what he wants as a career. Harry would love suggestions as to where he should go for work experience and to take on commission-writing work.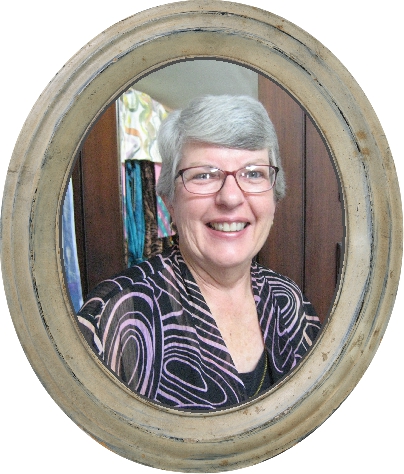 ANNE MITCHELL
Anne Mitchell has been teaching fabric and silk painting in Australia for over 40 years. A former High School teacher, Anne also held teaching and management positions with Hobbytex before starting her own business in 1999.
Anne has travelled extensively throughout Australia and New Zealand, hosting fabric painting workshops and product demonstrations. In conjunction with Derivan, one of Australia's leading acrylic paint manufacturers, Anne has developed a unique range of paint and dye products that are produced exclusively for Genesis Creations.
"The love of what I do motivated me to start my own business, which, for many years has allowed me the freedom to share my knowledge and skills with other craft professionals and enthusiasts. Now we have amazing products like Liquid Radiance as well as other fantastic paints and dyes that actually stay where you put them on the fabric!"
Anne has created many wonderful projects for Embellish ♥.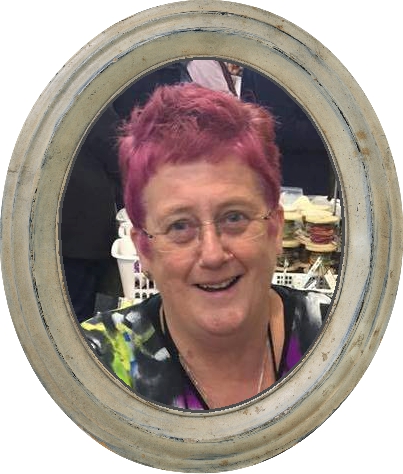 DALE ROLLERSON
Dale Rollerson is a textile artist and owner of The Thread Studio. She is passionate about all areas of textile art and tries to be as cutting-edge as she can.
Dale enjoys machine and hand stitching, developing ideas using a needle felting machine and playing and experimenting with all manner of textile and mixed media 'stuff' . She has written a few books, and has been published in many magazines around the world.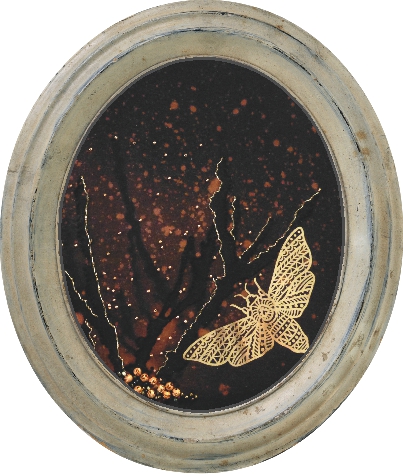 LYNDA WORTHINGTON
Lynda is a full-time textile artist after previous lives as a medical research officer (researching in the field of Immunology, including creating monoclonal antibodies from scratch), and business and resources manager. Art and crafting, across a wide range of arts and crafts, have been part of her life since she was very young.
As a textile artist, her varied and original works cover many techniques. In 2006 she had her first solo exhibition, "A Journey In Textile Art", showcasing works covering the previous decade including garments, fashion accessories, fabric bowls, 3D fabric sculptures and more. Lynda's original design gowns have been entered in Australian Gown of the Year, Flair Fashion Awards, The Australian Wool Fashion Awards, and Art to Wear. Her works are influenced by textures, Australian flora and fauna, and the Australian landscape.
Her textile art is predominantly free machine embroidery and mixed media. However, more recently, hand embroidery has been making in-roads into her works.
Lynda is Editor of Embellish as well as Editor-in-Chief and Craft Editor for Vintage Made magazine. She also volunteers her time to help with our administration and as our contributor contact point and advertising guru.
If you are interested in seeing some of Lynda's textile art, visit her website (which she says she "really should update!") or Facebook page.
Yarn issue 60: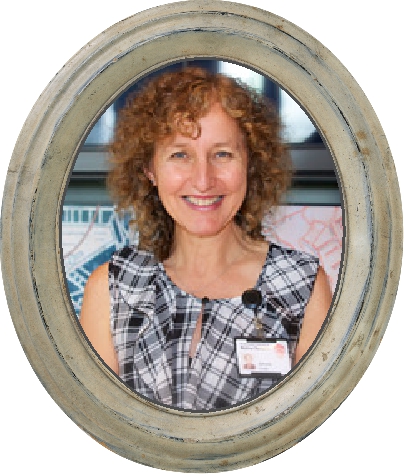 SIMONE CROSS
Hi I am Simone, Owner and Dyer of Gum Blossom Yarns. I am a scientist and a teacher whose hobbies are knitting, crochet, botanical dyeing, and walking in the Australian bush.
I was searching for softer, more natural yarn colours to craft with than was capable with synthetic yarns. I now use my research skills to find new, attractive and sustainable botanical dyes in plants.
I dye yarn using native plants: eucalypts, seasonal berries, herbs, seeds, and garden flowers foraged in my local area of Brisbane Australia.
If you would like more information about these yarns, please contact me at gumblossomyarns@icloud.com or visit my website.
Follow my discoveries on social media @gumblossomyarns or #gumblossomyarns. Information on seasonal products is available in our blog.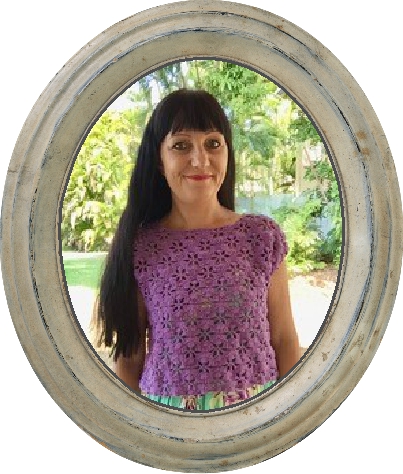 MARA CUNNETT
Mara Cunnett came to crochet six years ago by way of vintage fashion, and somehow developed a deep and abiding love for proper woolly wool along the way. She mostly crochets modern garments and accessories, and enjoys learning about all kinds of different crochet techniques.
She is currently living in Darwin with The Swankycat, is still very much addicted to both crochet and acquiring yarn and is wondering just what the hell she is doing in the tropics anyway?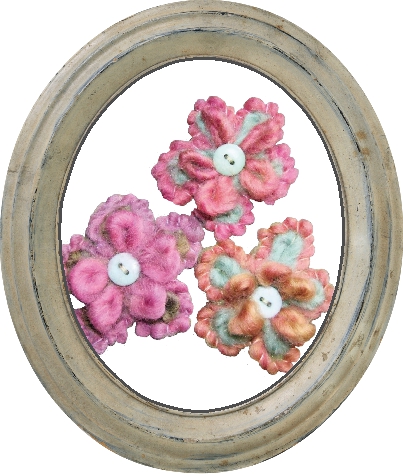 PENNY EAMER
A multi-skilled artisan living in Queensland, Australia, I run a full-time practice which includes fine art, photography, fabric, felt, paper, bookbinding, sculpture, polymer clay and a great deal more. I teach, write and regularly contribute to Yarn magazine.
I am fortunate that I can wake up every morning and decide what I want to create that day; something new or work on a longer term project? How lucky can you be. Creating – in a myriad of forms – is what life is all about. I made the choice long ago of making money or creating. The first option has no true value. I started sculpting and painting as a young child, now I'm a lot older and still going!
For more information, check out my portfolio.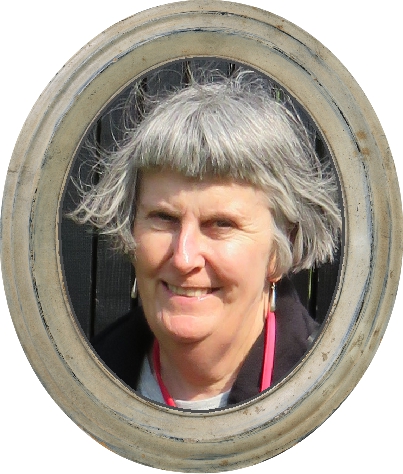 DEBRA HINTON
Debra's grandma taught her to knit when she was 5 and her mum, not to be outdone, taught her to sew at about the same time. She has never stopped making and loves to try new crafts.
Once she discovered crafting tours she has traveled widely and enjoyed meeting new friends and mastering (or not!) new skills. Travelling alone, Debra always has a small project tucked in her bag.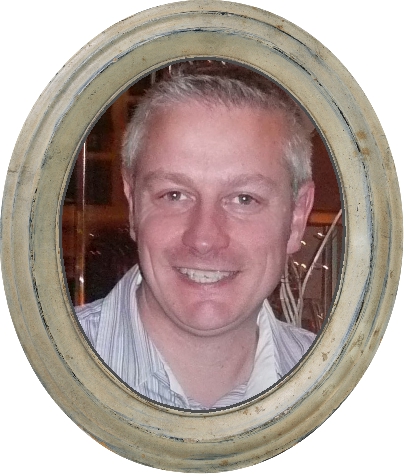 ALAN R JONES
I got the gardening bug from my Father. Every evening after dinner he would go and potter around outside until dark. On weekends, if he couldn't be found inside it was a surety that he'd be in his beloved garden.
Watching tiny seeds grow into beautiful plants, enjoying the sound of calming water on a summer's day, this is what gardening is for me. Gardening is not a chore; it's about creating a thing of beauty in harmony with nature. It is an extension of who we are and brings a sense of peace into an otherwise hectic life.
I studied garden design at the Blackford Centre while living and working in West London. The course provided me with the tools to take my love of gardening and turn it into a new career. While studying I was a volunteer gardener at 'Osterley House and Gardens', a neo-classical house owned by the British National Trust. I graduated earning a diploma with merit shortly before migrating to Sydney and starting my own business. I am a qualified horticulturist, having studied horticulture both in the U.K. and in the Southern Highlands of New South Wales. I have designed, maintained and built gardens in England, Wollongong, Sydney and the Southern Highlands.
As well as being a keen gardener, I have a passion for conservation. Where possible I strive to source all my materials locally and sustainably. I like to recycle materials as this is more environmentally friendly and can give a garden that 'weathered' look rather than being shiny and new. I compost as much as possible and all uncooked vegetable waste and copious amounts of coffee grounds make their way in to my large, very healthy composting piles. More information can be found on my website.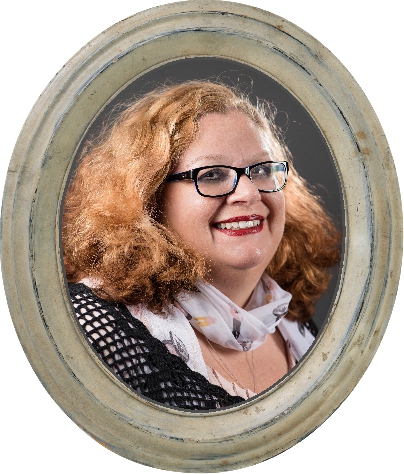 AMY LANE
Award-winning author Amy Lane lives in a crumbling crapmansion with a couple of teenagers, a passel of furbabies, and a bemused spouse. She has too damned much yarn, a penchant for action-adventure movies, and a need to know that somewhere in all the pain is a story of Wuv, Twu Wuv, which she continues to believe in to this day!
She writes contemporary romance, paranormal romance, urban fantasy, and romantic suspense, teaches the occasional writing class, and likes to pretend her very simple life is as exciting as the lives of the people who live in her head. She'll also tell you that sacrifices, large and small, are worth the urge to write.
We have some of her previous writings available HERE.
For more, see her website.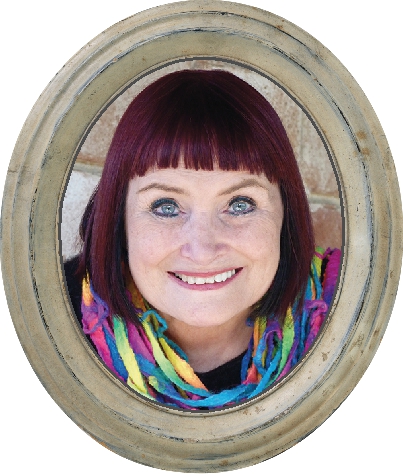 RIE NATALENKO
Rie Natalenko is a passionate craftsperson: felting, working with textiles, knitting, sewing, crochet, appliqué, fabric painting, embroidery, spinning, weaving….. perfect for the Editor of Yarn magazine.
Rie has a doctorate in creative writing and is also an educator. She is the face behind The Write Impression.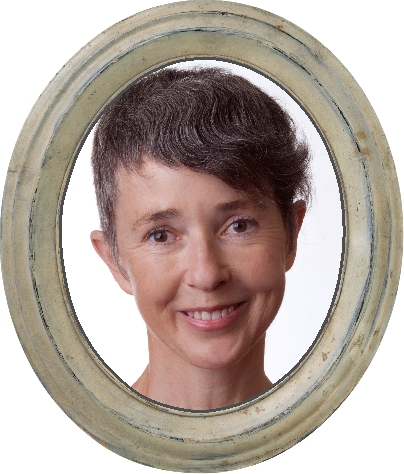 JENNY OCCLESHAW
I started knitting early in life, probably an attempt by my Mother to ensure I didn't fall overboard when we travelled by ship from Australia to England. After that I was pretty well hooked. Throughout our lives we were encouraged to be creative and learned to sew and embroider – knitting was always my favourite. During my music studies it was a stress release after many hours of scales and battling with the violin.
When my daughter was born she became the recipient of many of my creations and whilst I'm not sure she was always terribly thrilled, craft sustained me through a nursing career and then a stint at Paton's Australia, where I honed my pattern writing skills and perfected my crocheting under the eagle eye of Lucia Russo.
I have given knitting workshops at the CAE and in my home studio. In my spare time I work on my trapeze routine and foot juggling for various cabaret shows and try to spend as much time as possible with my two grandchildren who are now the main inspiration for my knitting. I also play with a String Quartet, playing at weddings and other events on a regular basis.
Inspiration for my knitting comes from many places. I love colour and have an enormous collection of wool, all sorted into different shades. Although I don't have a large garden anymore I love gardening and often knit flowers into or attached to my designs.
My daughter has now discovered the joy of knitting and I have taught my grandson to knit. So, including my Mother, that is four generations of knitters in our family. I am also about to finish a Bachelor's Degree in Criminology and Criminal Justice – no idea what use I'll put that to but it has certainly been good for my brain.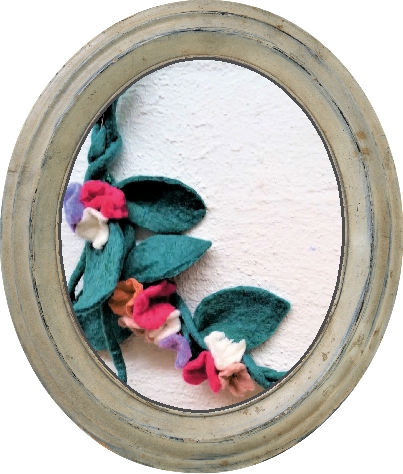 RACHEL PRESTON
Rachel Preston has been experimenting with felting techniques for a number of years, creating unique pieces of felt art and projects that inspire others to experience the art of felting.
Rachel enjoys the creative process of taking something as soft and supple as wool and manipulating it into something that has strength and substance just by adding a little soap, heat and friction. It inspires and intrigues.
More of Rachel's work may be seen on Instagram and Madeit.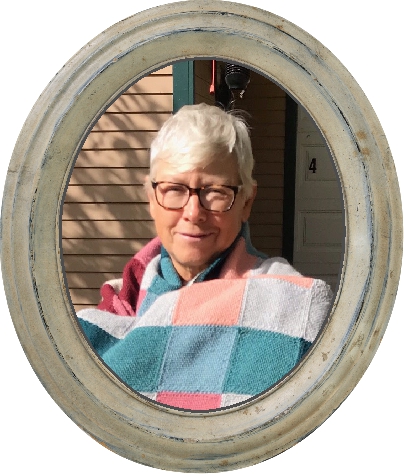 MARGARET STUMP
Margaret Stump has been a pin loom weaver ever since aged 10, when her mother brought home two pin looms. Over the years she has woven many blankets, scarves, pouches, purses and other items… including a number of really ugly cushion covers that were so ugly she threw them away, but now wishes she had kept, just to help track all the things one can weave on pin looms.
Margaret came to write her pin loom weaving books without ever seeking out a publisher. She had written her own amateur book, Weavies One, that included a number of pin loom patterns and that she sold on the internet. One day she received a note from someone requesting a free copy of the book on the basis that they were a publisher and were considering publishing a book on this craft. She remembers thinking, "Good heavens, people will say almost anything to get a free book". But she did send the book, which led to Pin Loom Weaving; 40 projects for tiny hand looms.
Since then Margaret has completed two further books of pin loom patterns and shares information, patterns and techniques via her website.
Margaret lives in Minnesota, USA, with her husband, Jerry, and a couple cats. She is working to avoid Covid-19 by spending almost all of her time weaving at home or riding her bicycle.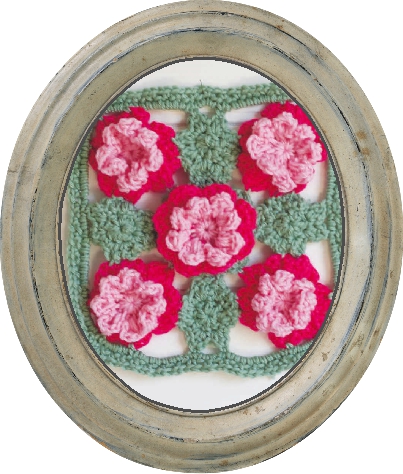 ELAYNE WATSON
Elayne has been creative all her life. She inherited a love of crafting and creating from her mother, who tried to teach her to knit and crochet when she was a child. It took many years before she realised that she loved the same things, and then she had to re-learn everything!
She enjoys all sorts of crafts—not only textile-based ones—and is tempted to try every one of them. She wouldn't call herself an expert in any of her endeavours, merely proficient, but she loves to give her ideas a try! She is not a perfectionist, and has found that some really creative accidents come from mistakes.
Elayne lives in Sydney with her partner and her two cats.
Vintage Made issue 16: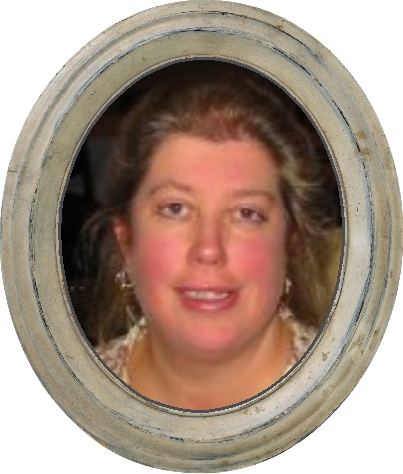 ANN GROSE
Ann Grose originally studied as a Textile Designer, but unfortunately jobs in this field are few and far between.
She then went on and completed further study in clothing design, which enabled me to work as a freelance designer for over 28 years, developing clothing ranges for a number of women's wear companies in Australia ranging from a size 8 through to a size 24.
At the same time, she also taught adult education at both a TAFE and University level, in clothing, textiles and millinery studies. As a result of her vast teaching experience she now owns and operates her own school, The Designer Stitch School of Fashion and Design.
With my extensive teaching background, I am skillfully able to lead Beginners who are wishing to Learn To Sew, those with Intermediate skill level, right through to those with Advanced skills, wishing to extend themselves further, in any area of personal interest.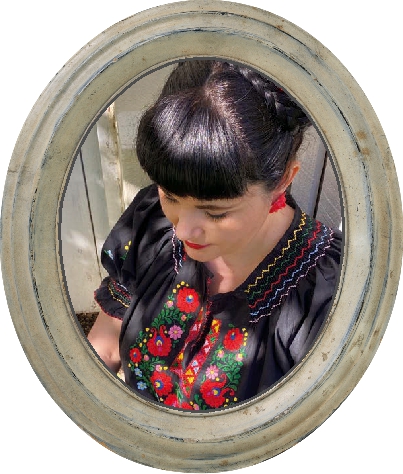 GABRIELLA HOLOK
As long as I can remember I've been around second-hand things. My mother would take me to op shops (charity stores) as a child, we would go to garage sales as a family and my father was always picking up things on the side of the road.
As a teenager I started wearing 1970s polyester shirts from op shops, in vibrant colours and patterns, as they were so different compared to the slouchy grunge style of the time. I never liked to look the same as everybody else. This naturally led me to start learning about vintage fashion and exploring different looks and earlier decades. I would actively go to op shops all around Sydney to find more vintage clothes and accessories. Wearing retro and vintage clothing certainly made me stand out of the crowd in the western suburbs of Sydney, where I grew up, but it was when I went to art school that my unique style was embraced. Here I became bolder and more confident, colouring my hair unnatural colours and wearing outlandish clothes. I've always had a love for embellishment and some of my favourite things are embroidery and bead work. Although I've become more conservative with age, wearing a mix of eras with a penchant for ethnic clothing characterises my personal style today.
After finishing my Masters Degree in art history, I worked as an assistant curator at the National Trust and I became seriously interested in antique jewellery. I would go to a local monthly antique market and acquired some of my most treasured jewellery pieces and enjoyed being able to spend the money I worked hard to earn. I lived in Japan for a few years and found the vintage scene quite limited and more male centred, however I did find markets and small private shops selling second-hand items. When I returned to Australia, I found it difficult to secure employment, so began selling my personal vintage items at markets and online, later beginning to buy in order to sell. It was around this time that my collection started to become more refined and I was buying more serious vintage pieces from fellow dealers and from the States due to a great exchange rate.
The historian in me drives me to research and learn about particular items that peak my interest and I have built up quite a collection of reference books as well as clothing, jewellery and handbags from the 1800s to 1990s. After almost 10 years, I stopped trading vintage but met some incredible like-minded people through the experience who recognised my knowledge and lead me to Vintage Made. By being a regular contributor to the magazine I have been able to share my passion for vintage fashion and challenge myself to explore subjects with greater depth than I would as a collector or vintage trader.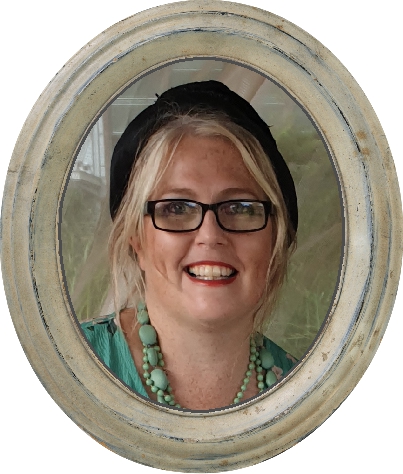 ELEANOR KEENE
Eleanor Keene is a specialist in historic clothing and textiles.
She originally trained in the cut and construction of period costume for film and television. After completing a two year internship with the Powerhouse Museum Sydney with the fashion and textile department, she travelled to England to study for a Masters Degree in the History of Textiles and Dress. Eleanor then went on to head the Costume and Textile Department for Bonhams UK auction houses, putting together specialist sales and valuing national collections.
Eleanor returned to Sydney at the beginning of 2010 where she has been freelancing in the auction and textile industries. She has been working with the National Trust NSW Textile and Dress collection since the beginning of 2014, both cataloguing their collection and working in a Curatorial role on exhibitions.
Eleanor can advise, value and assist in the sale of historic and vintage fashion. From large private or public collections & deceased estates. She has knowledge and experience in both the film and museum fields and is be keen to lend her knowledge as an historic reference point for film and television; as well as use her experience in research, exhibition mounting and cataloguing in the museum sector.
Eleanor currently writes for a number of publications on textile and dress subjects, including Vintage Made.
Felt issue 24: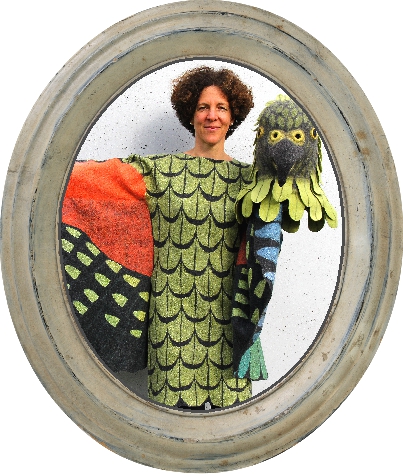 SABIN IMHASLY
Sabin was born and raised in Valais, Switzerland.
13 years ago she attended her first wet felting workshop and has ever since been hooked by the magic how loose wool fibre turn into a firm fabric, just with soap, water and friction.
Sabin has a Master's degree in Earth Science, but her passion for felting changed her career path. After moving to New Zealand 6 years ago, she now spends her time being a shepherdess looking after her Longwool sheep flock and felting. The whole process of raising a lamb, growing the wool, shearing and then felting the wool is very fulfilling and gives her the feeling of being connected to nature.
Together with her twin sister Susan, she runs their company called "Twinfelt". Both are inspired by nature and follow a style that is based on simplicity and clear lines. Since they love the scope of possibilities what can be done in felt, they like to produce a wide range of items instead of specializing in a certain area. They produce felt art as well as craft items, which they sell in their shop. Sabin and Susan also run workshops nationwide.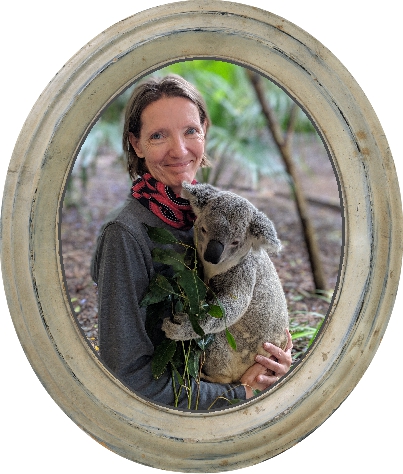 PETA KORB
Peta Korb is an award-winning textile artist with diverse artistic experience.
Peta started her textile journey as a theatrical costume designer and special effects makeup artist, with credits including puppet making, world premiere stage productions, ballets, operas, and a world tour of the Moscow Circus. When not creating with her own hands, Peta has lectured in costume design and been a judge for the Australian Rock Eisteddfod Challenge.
Using wool fibres as a medium, Peta employs traditional wet and needle felting techniques alongside techniques from other crafts to make her one of a kind creations. She has received several awards for her 3D sculptures and wearable creations, including at the Sydney Royal Easter Show.
Peta often works to capture the essence of the unique and diverse place she calls home — Australia. She often showcases endangered Australian wildlife with her 3D creations and the natural colours of Australia in her wearable creations.
Website : Facebook : Instagram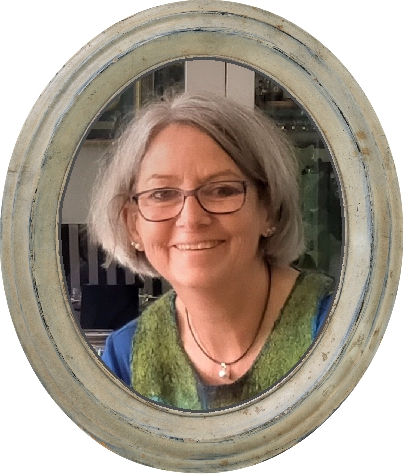 SUE SMORTHWAITE
Originally from England, I now live in Yallingup, Western Australia. I am a felt artist, largely self taught, but have taken workshops with numerous felt tutors here in Australia as well as in the UK. With the restrictions on travel this year, I have also been able to take some online workshops with international tutors.
I have been captivated by the traditional methods of wet felting, its sensual quality and the huge potential of felt as an artistic medium. My felting journey has taken me from scarves to slippers, wearable art to teapots and more recently larger 3D sculptural works. I continue to explore and push my work to create sustainable artworks and to promote wet felting as a fine art form to new and modern audiences.
My work is sold through The Studio Gallery, Yallingup, Western Australia, and you can see more of my work on my Facebook page or my Instagram.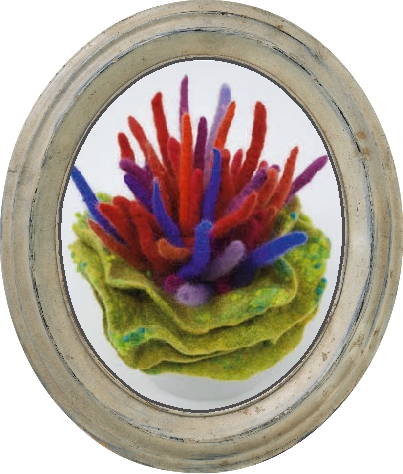 MARTIEN van ZUILEN
Martien van Zuilen (born The Netherlands) is an established felt artisan and fibre artist based in Perth, Western Australia. She uses wool fibres, mixed media and collected objects to create complex felted forms, sculptural works, wearables and distinctive accessories, entirely by hand, exhibiting nationally and internationally. Since the late 1980s she has delivered felt-making workshops throughout Australia, as well as in Europe and throughout the USA.
She was instrumental in establishing the Victorian Feltmakers Inc. in 1995 and for 18 years (1998-2016) she coordinated the Australian National Yurt Project. In 2013, she completed her PhD (Anthropology) with an ethnographic thesis on the significance of women's fibre art practices within the context of Australia's cultural landscape.
Martien is the current editor Felt and the Convenor of Fibres West Inc.. Alongside her studio practice, she maintains an active teaching schedule and undertakes curatorial work. She has written extensively about the value of the handmade and the meaning of making in contemporary arts practice. Through her artisan dyeing studio Colourant Dyeworks, she supplies artists with high quality hand-dyed fibres and fabrics.
Martien's artwork is published in numerous international publications, including Showcase 500 Art Necklaces (book), Surface Design Association (USA), Textile Fibre Forum (Australia), Felt Matters (UK), ViltKontakt (Netherlands), Fiber Art Now (USA), Yurts Tipis and Benders (book), FELT (Australia), verFilzt Und zugeNäht (Germany), the 2015 book Pots and Pods for Feltmakers, Adventures in the Third Dimension, the 2016 book Worldwide Colours of Felt, the 2019 book The Women's Gallery 1988-1995, and the 2020 book Felt Forward: New Technologies in Feltmaking. Her 2018 work Standing Tall (5 hand-felted vessels) was selected for the juried exhibition 'Family Matters' in the US (Surface Design Association).