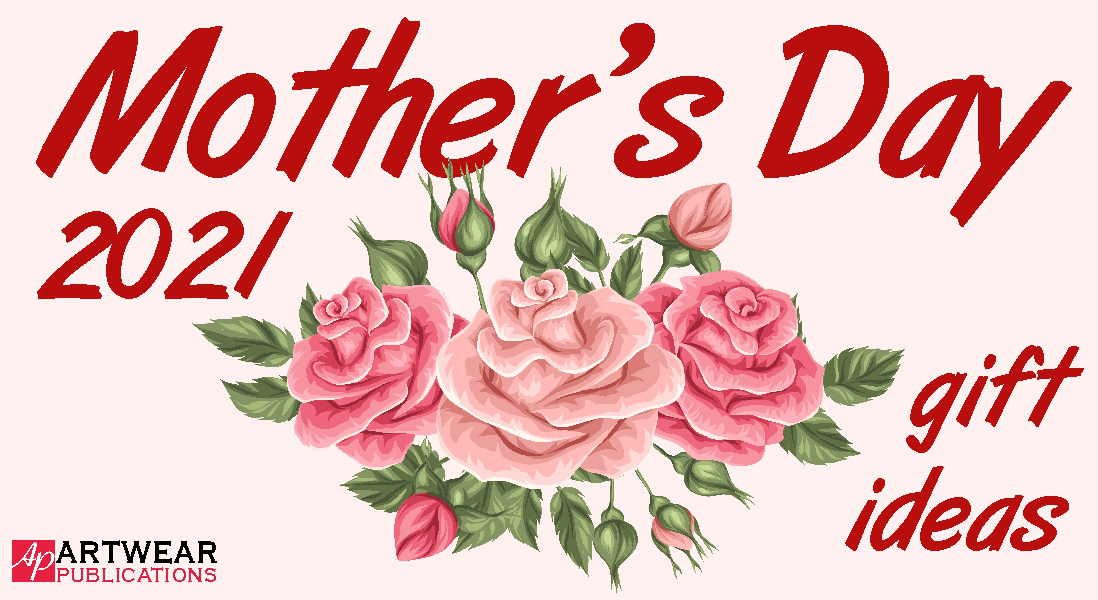 06 Apr

Mother's Day Gift Ideas

We have some wonderful suggestions for Mother's Day gifts which we think you'll like – click on the business names or active links (coloured red) for more information. They are arranged in no particular order, so make sure you scroll all the way down so that you do not miss any!

Forget-me-not posies

You can purchase a posy or two of felted forget-me-nots for someone special at the Canberra Region Feltmaker's Exhibition: Felt Mysterious.

The exhibition is open to the public for one day only on Saturday 10 April, 10am – 4pm at Textile Works in Chifley, ACT.

All proceeds from the posies will be donated to Karinya House, a community based organisation located in the ACT that provides immediate support for women who are pregnant or have new babies and have nowhere else to turn.

See our website for more information about the Forget-me-not posies and the Felt Mysterious exhibition.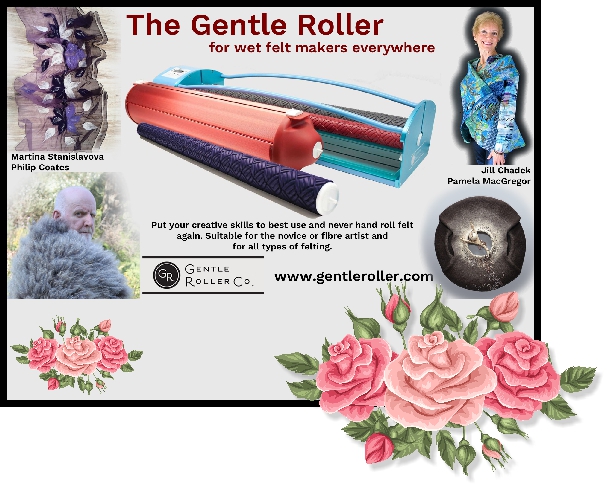 The Gentle Roller is a breakthrough in the exhausting and repetitive process of hand rolling felt, assisting you to make beautiful felt without the hard work. It is safe, effective and suitable for the novice or fibre artist – whatever felt you make. It will complement your studio, freeing you for more important activities like planning your next piece or enjoying a well-earned break.
Treat yourself this Mother's Day.
See our special Mother's Day prices available on the website.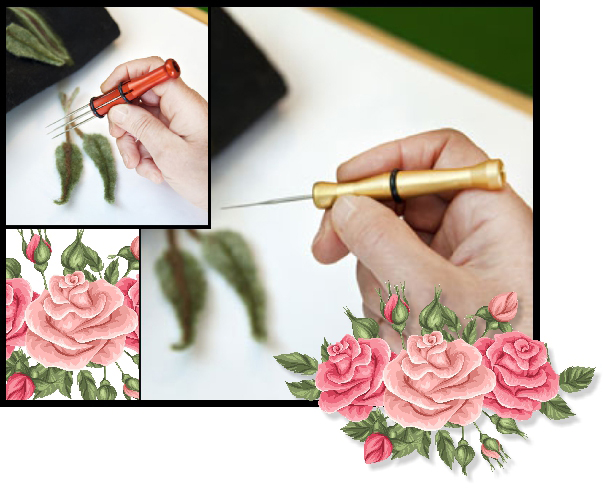 Needle felting tools that the professionals use – easy, fast, safe needle changes.
Snowy Creek Needle Felting Tools are unique precision machined light-weight aluminium tools for all your hand felting work.
Multi needle: holds 1-6 needles in any configuration – all needles are held exaclty parallel. The tool's unique roll resistance means it stays where you put it without rolling off the table.
Single needle: precision centred tip.
Our ergonomic design ensures that the tool fits the user's hand comfortably, with the entire needle shank held within the tool, providing the shortest distance between fingers and felt. Requiring minimal gripping effort, this tool provides you with the highest level of control and precision in your work. Click HERE for more information.
Come and enjoy this wonderful exhibition showcasing some of the most exciting Australian artists working in the modern quilt movement today. A great day out for Mother's Day! (or at other times as well ☺).
3-30 May 2021
9am – 4pm weekdays, 10am – 2pm weekends
Gallery76 – 76 Queen Street, Concord West NSW 2138
(Image: Neuralgia; Kim Simpson)

Thinking of a snuggly yarn present for Mum to knit just for herself?
Marlyn Alpaca has a selection of unique handspun yarns, each an artwork by itself.
All contain Australian alpaca along with other natural fibres such as wool or silk.
Team up one of these beauties along with a ball of 100% Australian alpaca in natural colours.
Hint: pick a ball in Mum's natural hair colour just for fun!
To order, email info@marlynalpaca.com.au
Looking for yarn or yarn tools for the knitting/crocheting Mum in your family then we can help.
We have a range of yarn, needle sets, knitting bags to choose from – or if you are stuck, then a gift card can solve all problems.
Interstate? – we can post to you.
Call us on 0439 167677 or 03 62341711 or shop here.
Have you been curious about making your own beautiful hand dyed yarns? New from Ashford is the Introduction to Dyeing kit, $63.90
The kit contains:
• 4 x 10g Ashford wool dyes
• 2 x 100gm skeins of 4 ply yarn
• Instructions – including colour theory and colour recipes
Other thoughtful gift ideas are needle kits, beautiful hand made small project bags or a ball of luxurious Zealana Air cashmere, possum and silk lace weight yarn for a pair of fingerless mitts.
All available here.
The Guild runs different classes each month, suiting varying skill levels, including beginners. Shown here is a two-day beginner embroidery class: Basic Stitches Class.
For more information on what classes are currently available, please click HERE.