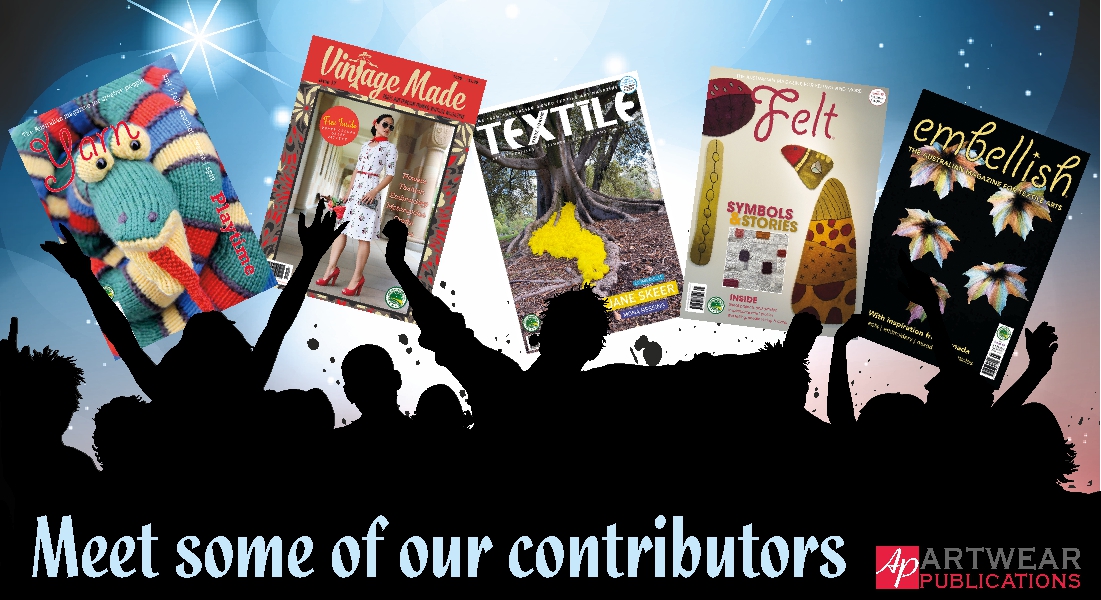 08 Apr

Meet some of our contributors in the June 2021 magazines!
We thought you'd like to know more about some of our contributors who bring you the projects and special articles in our magazines. Click on any red text to be taken to various links to find out even more about our contributors.
Textile Fibre Forum issue 142: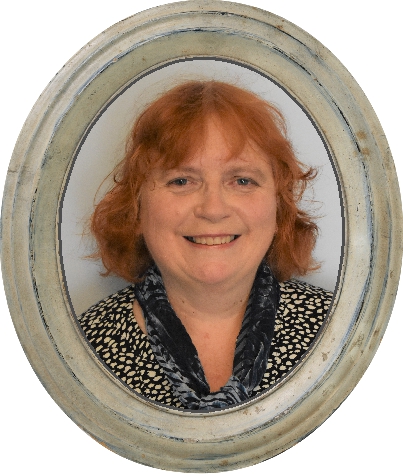 MOIRA SIMPSON
Moira Simpson is a professional writer, a practising artist, and Editor of Textile Fibre Forum magazine. She trained first as an artist and then as a museum and gallery curator specialising in education.
Drawing upon her interests in visual arts, cultural diversity and museums, she has published extensively in academic and professional journals and completed two books: Making Representations: Museums in the Post-Colonial Era (Routledge: 1996 / 2001) and Museums and Repatriation (Museums Association: 1997). In 2010 she was awarded a doctoral degree for her research into the development of culturally-appropriate ethnomuseology, and museum repatriation as a mechanism for cultural revitalisation.
She now works full-time as an artist, writer and editor and runs Evocative Art and Heritage, organising workshops taught by guest tutors from Australia and overseas. She has a passion for textiles, practising and teaching nuno felting, stitched textiles, and encaustic arts and regularly contributing articles to Textile Fibre Forum magazine.
Click here to see a full list of Moira's publications, examples of her artwork, and the current program of workshops.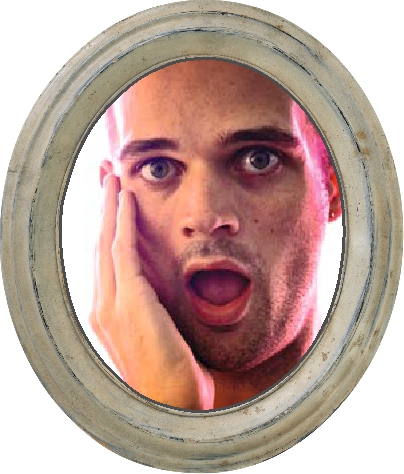 MOLLI SPARKLES
Award-winning quilt maker to the stars, fearless leader of the Glitterati, and spiller of truth tea, Molli Sparkles originates from small town, USA, but has called Sydney, Australia his home for over fifteen years.
He has a Bachelor of Arts from the University of Pennsylvania, and a Master of Fine Arts from the University of Sydney.
Molli started his journey with textiles in 2012 after deciding he wanted to make his grandmother a quilt.
He likes drinking champagne while sewing, and if there's one thing he's learned, "it's just fabric, you can't break it!"
Visit Molli's website for more glitter and fun!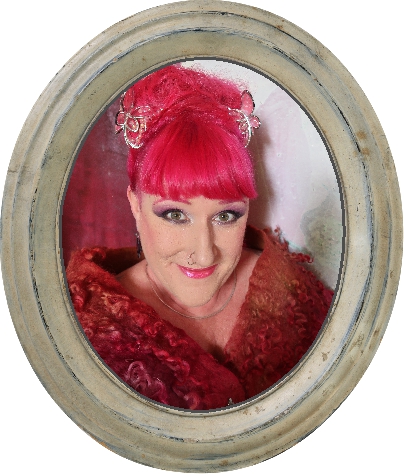 SVENJA
Svenja works from her home studio in Brisbane, where she lives with her husband and unwitting 'Patron of the Arts', Matt. A previous World of WearableArt® addict, as of 2019 she has had thirteen garments accepted into the iconic New Zealand competition and show. In 2017 she graduated from TAFE Brisbane with her Diploma of Applied Fashion Design and Technology. Svenja continues her studies each year by participating in textile art workshops across Australia.
She is inspired primarily by the natural world, exhibiting in 2009 and 2011 in Morphology – Exploring the fascinating surfaces and forms of fungi and lichen through contemporary textile practices. Most recently in December 2019 she spent 5 weeks on King Island studying kelp and the shoreline as part of an artist residency fostering a change in direction of her work from wearable to low-relief wall and sculptural work.
Visit her website and blog to keep up with her adventures in textiles and life!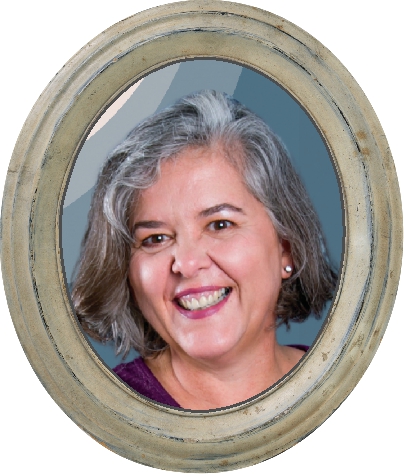 ANSIE VAN DER WALT
Ansie Van Der Walt's story starts in South Africa and weaves its way through Australia and the Middle East.
To Ansie, textiles are like stories: spinning a yarn, weaving a tale, following a thread…
All these metaphors use fibre, fabric, textiles, thread and yarn to refer to storytelling.
Learn more about Ansie here.
Embellish issue 46: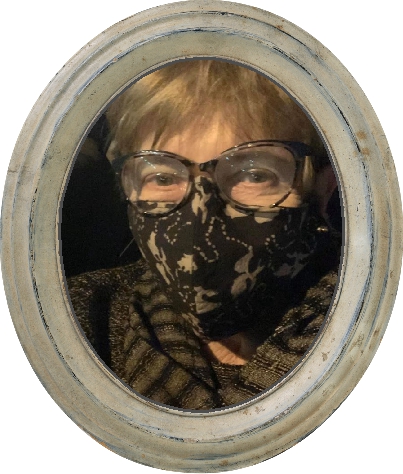 CAROLE DOUGLAS
Carole is a well-respected textile artist who works closely with traditional artisans and small stitching units in India to produce unique items of timeless quality.
Through her shop, The Conscious Cloth Company, she brings us sustainable and ethical wares for the body and home.
COVID-19 has played havoc with the small group textile tours to India and New Zealand which Carole leads, and we hope they are back soon!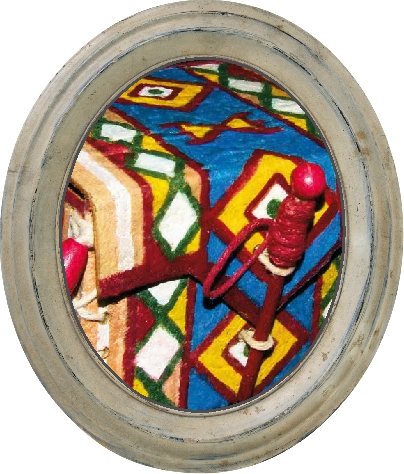 PENNY EAMER
A multi-skilled artisan living in Queensland, Australia, I run a full-time practice which includes fine art, photography, fabric, felt, paper, bookbinding, sculpture, polymer clay and a great deal more. I teach, write and regularly contribute to Embellish magazine. Right now I'm enjoying soldering irons!
I am fortunate that I can wake up every morning and decide what I want to create that day; something new or work on a longer term project? How lucky can you be. Creating – in a myriad of forms – is what life is all about. I made the choice long ago of making money or creating. The first option has no true value. I started sculpting and painting as a young child, now I'm a lot older and still going!
For more information, check out my portfolio.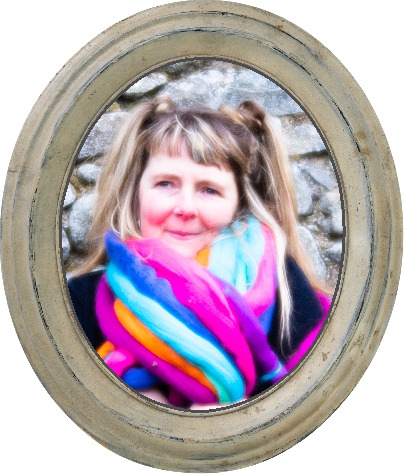 MOY MACKAY
Award winning artist and published author, Glasgow School of Art graduate Moy Mackay's 'felt paintings' are an innovative development in the ancient craft of felting. Using merino wool fibres in the same way a painter applies brushstrokes, each of her vibrant, vivid artworks achieves a depth of warmth and texture that paint alone cannot replicate. Moy's works are exhibited in many galleries and private collections worldwide.
Following the success of her best-selling books her unique and innovative art form has attracted worldwide interest. She is regarded as the world leader in her field.
In 2016, Moy was a shortlisted contestant in Sky Arts 'Landscape Artist of the Year'.
More of Moy's work may be seen here.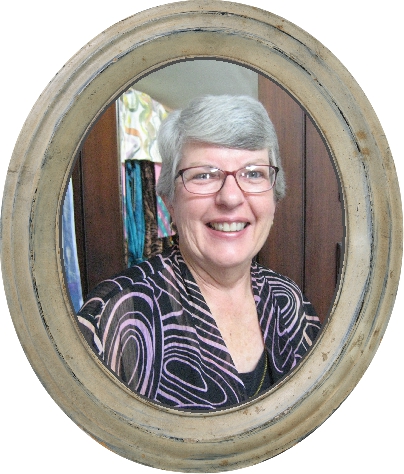 ANNE MITCHELL
Anne Mitchell has been teaching fabric and silk painting in Australia for over 40 years. A former High School teacher, Anne also held teaching and management positions with Hobbytex before starting her own business in 1999.
Anne has travelled extensively throughout Australia and New Zealand, hosting fabric painting workshops and product demonstrations. In conjunction with Derivan, one of Australia's leading acrylic paint manufacturers, Anne has developed a unique range of paint and dye products that are produced exclusively for Genesis Creations.
"The love of what I do motivated me to start my own business, which, for many years has allowed me the freedom to share my knowledge and skills with other craft professionals and enthusiasts. Now we have amazing products like Liquid Radiance as well as other fantastic paints and dyes that actually stay where you put them on the fabric!"
Anne has created many wonderful projects for Embellish ♥.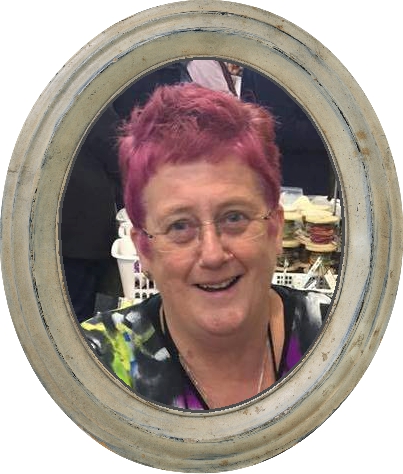 DALE ROLLERSON
Dale Rollerson is a textile artist and owner of The Thread Studio. She is passionate about all areas of textile art and tries to be as cutting-edge as she can.
Dale enjoys machine and hand stitching, developing ideas using a needle felting machine and playing and experimenting with all manner of textile and mixed media 'stuff' . She has written a few books, and has been published in many magazines around the world.
Yarn issue 62: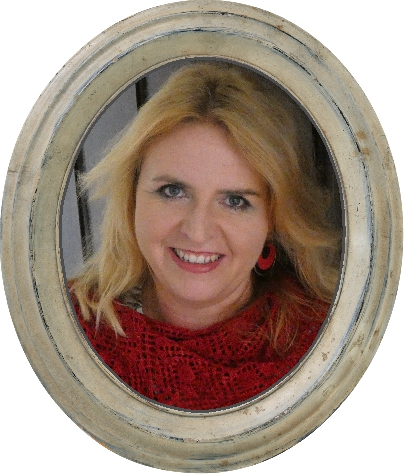 MICHELLE GORDON
Michelle was born in 1971 in Newcastle, Australia, where she still resides with her husband, son and two cats.
Initially earning a degree in Mathematics and teaching for several years, an injury led to a change in career. Having always had an interest in knitting, Michelle started submitting knitted items to local shows. Some of these were her creations.
Interest in these original pieces propelled Michelle to try designing clothing. With no formal training, she taught herself the basics of pattern writing and design from books and magazines.
With a focus on flowers and animals, her designs usually involve multiple colours and pictures. Michelle also includes three-dimensional aspects to her knitting whenever possible.
In 2016, Yarn magazine accepted her submission for a jumper. Over the subsequent years other designs have been published.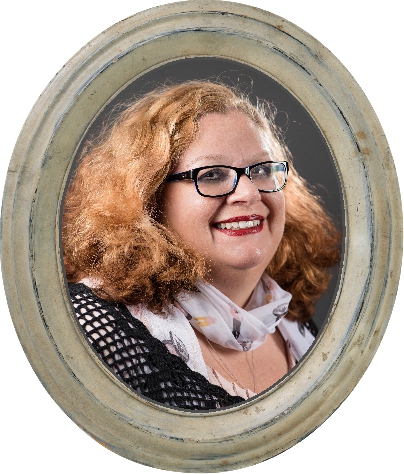 AMY LANE
Award-winning author Amy Lane lives in a crumbling crapmansion with a couple of teenagers, a passel of furbabies, and a bemused spouse. She has too damned much yarn, a penchant for action-adventure movies, and a need to know that somewhere in all the pain is a story of Wuv, Twu Wuv, which she continues to believe in to this day!
She writes contemporary romance, paranormal romance, urban fantasy, and romantic suspense, teaches the occasional writing class, and likes to pretend her very simple life is as exciting as the lives of the people who live in her head. She'll also tell you that sacrifices, large and small, are worth the urge to write.
We have some of her previous writings available HERE.
For more, see her website.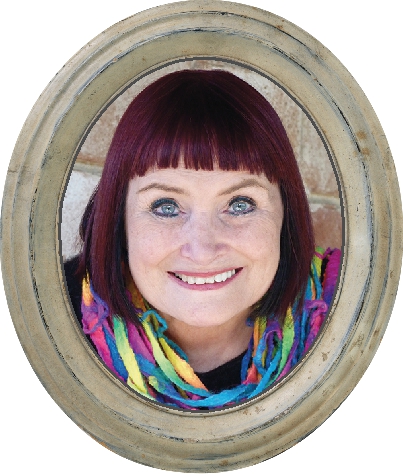 RIE NATALENKO
Rie Natalenko is a passionate craftsperson: felting, working with textiles, knitting, sewing, crochet, appliqué, fabric painting, embroidery, spinning, weaving….. perfect for the Editor of Yarn magazine.
Rie has a doctorate in creative writing and is also an educator. She is the face behind The Write Impression.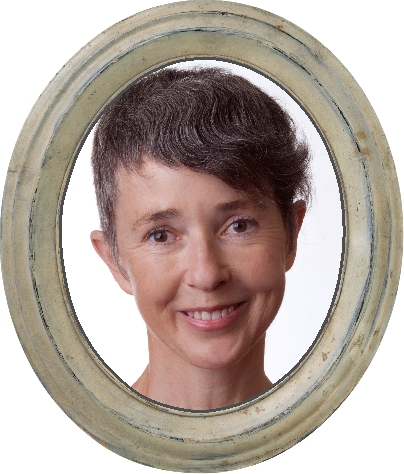 JENNY OCCLESHAW
I started knitting early in life, probably an attempt by my Mother to ensure I didn't fall overboard when we travelled by ship from Australia to England. After that I was pretty well hooked. Throughout our lives we were encouraged to be creative and learned to sew and embroider – knitting was always my favourite. During my music studies it was a stress release after many hours of scales and battling with the violin.
When my daughter was born she became the recipient of many of my creations and whilst I'm not sure she was always terribly thrilled, craft sustained me through a nursing career and then a stint at Paton's Australia, where I honed my pattern writing skills and perfected my crocheting under the eagle eye of Lucia Russo.
I have given knitting workshops at the CAE and in my home studio. In my spare time I work on my trapeze routine and foot juggling for various cabaret shows and try to spend as much time as possible with my two grandchildren who are now the main inspiration for my knitting. I also play with a String Quartet, playing at weddings and other events on a regular basis.
Inspiration for my knitting comes from many places. I love colour and have an enormous collection of wool, all sorted into different shades. Although I don't have a large garden anymore I love gardening and often knit flowers into or attached to my designs.
My daughter has now discovered the joy of knitting and I have taught my grandson to knit. So, including my Mother, that is four generations of knitters in our family. I am also about to finish a Bachelor's Degree in Criminology and Criminal Justice – no idea what use I'll put that to but it has certainly been good for my brain.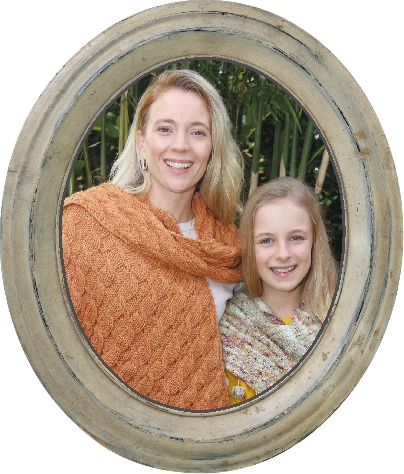 EVA-MARIA STEINKAMP
Connect with Eva-Maria via her Facebook page.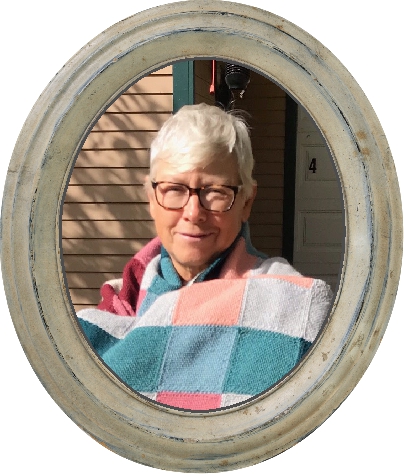 MARGARET STUMP
Margaret Stump has been a pin loom weaver ever since aged 10, when her mother brought home two pin looms. Over the years she has woven many blankets, scarves, pouches, purses and other items… including a number of really ugly cushion covers that were so ugly she threw them away, but now wishes she had kept, just to help track all the things one can weave on pin looms.
Margaret came to write her pin loom weaving books without ever seeking out a publisher. She had written her own amateur book, Weavies One, that included a number of pin loom patterns and that she sold on the internet. One day she received a note from someone requesting a free copy of the book on the basis that they were a publisher and were considering publishing a book on this craft. She remembers thinking, "Good heavens, people will say almost anything to get a free book". But she did send the book, which led to Pin Loom Weaving; 40 projects for tiny hand looms.
Since then Margaret has completed two further books of pin loom patterns and shares information, patterns and techniques via her website.
Margaret lives in Minnesota, USA, with her husband, Jerry, and a couple cats. She is working to avoid Covid-19 by spending almost all of her time weaving at home or riding her bicycle.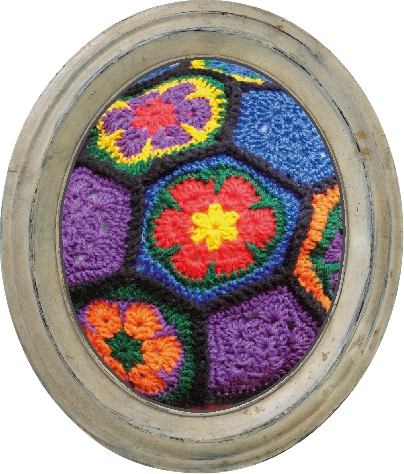 ELAYNE WATSON
Elayne has been creative all her life. She inherited a love of crafting and creating from her mother, who tried to teach her to knit and crochet when she was a child. It took many years before she realised that she loved the same things, and then she had to re-learn everything!
She enjoys all sorts of crafts—not only textile-based ones—and is tempted to try every one of them. She wouldn't call herself an expert in any of her endeavours, merely proficient, but she loves to give her ideas a try! She is not a perfectionist, and has found that some really creative accidents come from mistakes.
Elayne lives in Sydney with her partner and her two cats.
Vintage Made issue 17: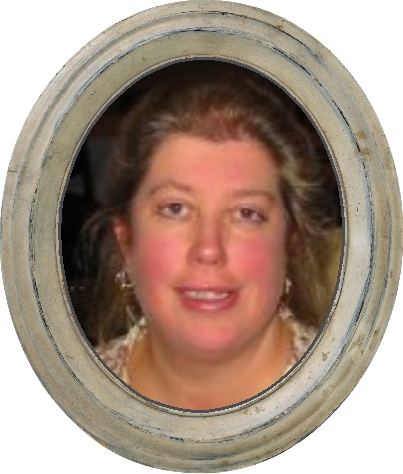 ANN GROSE
Ann Grose originally studied as a Textile Designer, but unfortunately jobs in this field are few and far between.
She then went on and completed further study in clothing design, which enabled me to work as a freelance designer for over 28 years, developing clothing ranges for a number of women's wear companies in Australia ranging from a size 8 through to a size 24.
At the same time, she also taught adult education at both a TAFE and University level, in clothing, textiles and millinery studies. As a result of her vast teaching experience she now owns and operates her own school, The Designer Stitch School of Fashion and Design.
With my extensive teaching background, I am skillfully able to lead Beginners who are wishing to Learn To Sew, those with Intermediate skill level, right through to those with Advanced skills, wishing to extend themselves further, in any area of personal interest.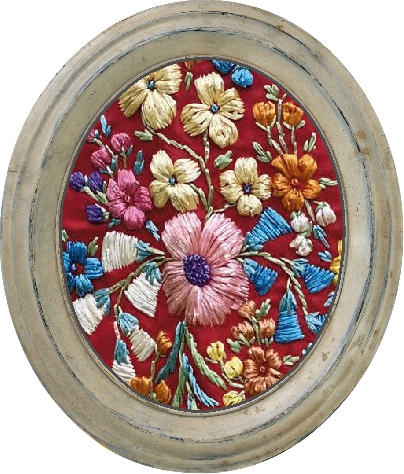 GABRIELLA HOLOK
As long as I can remember I've been around second-hand things. My mother would take me to op shops (charity stores) as a child, we would go to garage sales as a family and my father was always picking up things on the side of the road.
As a teenager I started wearing 1970s polyester shirts from op shops, in vibrant colours and patterns, as they were so different compared to the slouchy grunge style of the time. I never liked to look the same as everybody else. This naturally led me to start learning about vintage fashion and exploring different looks and earlier decades. I would actively go to op shops all around Sydney to find more vintage clothes and accessories. Wearing retro and vintage clothing certainly made me stand out of the crowd in the western suburbs of Sydney, where I grew up, but it was when I went to art school that my unique style was embraced. Here I became bolder and more confident, colouring my hair unnatural colours and wearing outlandish clothes. I've always had a love for embellishment and some of my favourite things are embroidery and bead work. Although I've become more conservative with age, wearing a mix of eras with a penchant for ethnic clothing characterises my personal style today.
After finishing my Masters Degree in art history, I worked as an assistant curator at the National Trust and I became seriously interested in antique jewellery. I would go to a local monthly antique market and acquired some of my most treasured jewellery pieces and enjoyed being able to spend the money I worked hard to earn. I lived in Japan for a few years and found the vintage scene quite limited and more male centred, however I did find markets and small private shops selling second-hand items. When I returned to Australia, I found it difficult to secure employment, so began selling my personal vintage items at markets and online, later beginning to buy in order to sell. It was around this time that my collection started to become more refined and I was buying more serious vintage pieces from fellow dealers and from the States due to a great exchange rate.
The historian in me drives me to research and learn about particular items that peak my interest and I have built up quite a collection of reference books as well as clothing, jewellery and handbags from the 1800s to 1990s. After almost 10 years, I stopped trading vintage but met some incredible like-minded people through the experience who recognised my knowledge and lead me to Vintage Made. By being a regular contributor to the magazine I have been able to share my passion for vintage fashion and challenge myself to explore subjects with greater depth than I would as a collector or vintage trader.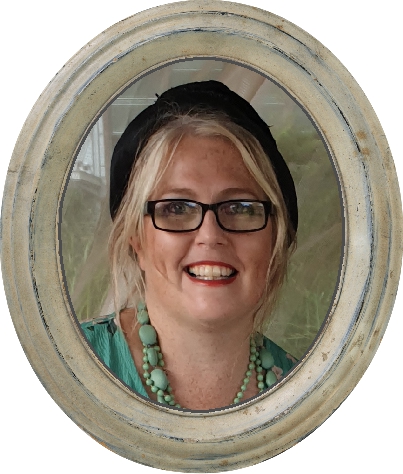 ELEANOR KEENE
Eleanor Keene is a specialist in historic clothing and textiles.
She originally trained in the cut and construction of period costume for film and television. After completing a two year internship with the Powerhouse Museum Sydney with the fashion and textile department, she travelled to England to study for a Masters Degree in the History of Textiles and Dress. Eleanor then went on to head the Costume and Textile Department for Bonhams UK auction houses, putting together specialist sales and valuing national collections.
Eleanor returned to Sydney at the beginning of 2010 where she has been freelancing in the auction and textile industries. She has been working with the National Trust NSW Textile and Dress collection since the beginning of 2014, both cataloguing their collection and working in a Curatorial role on exhibitions.
Eleanor can advise, value and assist in the sale of historic and vintage fashion. From large private or public collections & deceased estates. She has knowledge and experience in both the film and museum fields and is be keen to lend her knowledge as an historic reference point for film and television; as well as use her experience in research, exhibition mounting and cataloguing in the museum sector.
Eleanor currently writes for a number of publications on textile and dress subjects, including Vintage Made.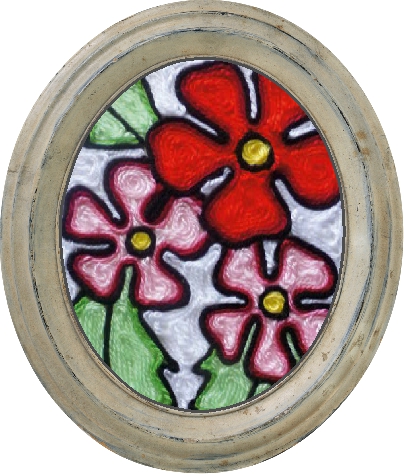 LYNDA WORTHINGTON
Lynda is a full-time textile artist after previous lives as a medical research officer (researching in the field of Immunology, including creating monoclonal antibodies from scratch), and business and resources manager. Art and crafting, across a wide range of arts and crafts, have been part of her life since she was very young.
As a textile artist, her varied and original works cover many techniques. In 2006 she had her first solo exhibition, "A Journey In Textile Art", showcasing works covering the previous decade including garments, fashion accessories, fabric bowls, 3D fabric sculptures and more. Lynda's original design gowns have been entered in Australian Gown of the Year, Flair Fashion Awards, The Australian Wool Fashion Awards, and Art to Wear. Her works are influenced by textures, Australian flora and fauna, and the Australian landscape.
Her textile art is predominantly free machine embroidery and mixed media. However, more recently, hand embroidery has been making in-roads into her works.
Lynda is Editor of Embellish as well as Editor-in-Chief and Craft Editor for Vintage Made magazine. She also volunteers her time to help with our administration and as our contributor contact point and advertising guru.
If you are interested in seeing some of Lynda's textile art, visit her website (which she says she "really should update!") or Facebook page.
Felt issue 25: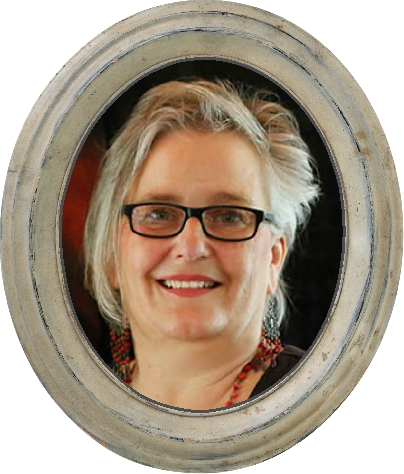 WENDY BAILYE
An Australian contemporary felt artisan and designer, Wendy works with an eclectic mix of wool fibres, fabrics, silks, threads and recycled materials.
Encouraged to make things from an early age, she developed creative skills, with textiles and wool making their indelible mark. Degree studies in teaching, special education, art and home economics, cemented a very creative pathway in life, where the development of creativity and the arts was paramount. She also has a special interest in art as therapy. She has spent a good deal of time working deeply with people, as a special education teacher with adolescents and as a home-based hospice volunteer for 18 years, supporting people at the pointy end of life.
A life immersed in textiles has given Wendy access to a wonderful professional skill base, and has created long-lasting connections and much-treasured friendships.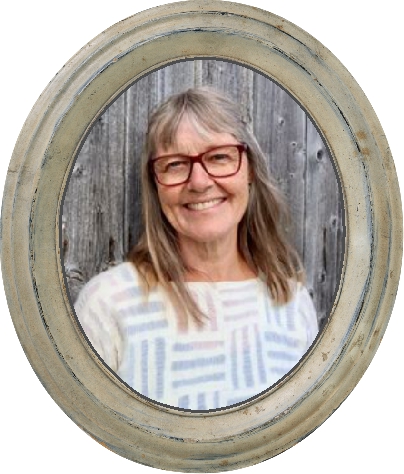 IRENE EIK THORSRUD
Irene Eik Thorsrud is a Norwegian feltmaker, fiber enthusiast and hand dyer, creating handfelted garments, accessories, objects and art pieces of wool, silk and other natural fibers.
Her focus is on natural, sustainable materials and uses a hand-coloured palette.
More of Irene's work may be seen on her Instagram.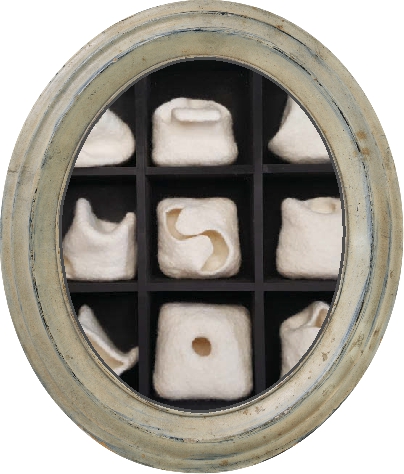 VAL HORNIBROOK
Val lives and works in Capel, in the south of Western Australia.
Her textiles reflect her surroundings. Wool and silk with the use of other fibres are used in her creations.
Val was recently a finalist in the World Of Wearable Art Exhibition,an international event held in Wellington New Zealand.
More of Val's work may be seen HERE.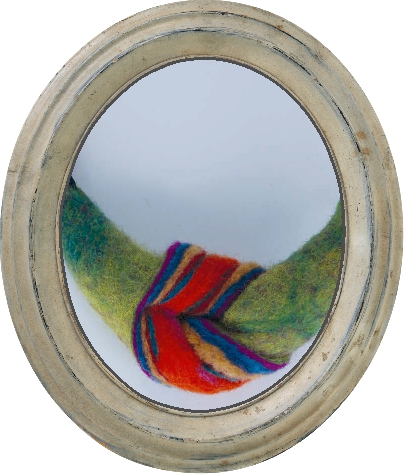 MARTIEN van ZUILEN
Martien van Zuilen (born The Netherlands) is an established felt artisan and fibre artist based in Perth, Western Australia. She uses wool fibres, mixed media and collected objects to create complex felted forms, sculptural works, wearables and distinctive accessories, entirely by hand, exhibiting nationally and internationally. Since the late 1980s she has delivered felt-making workshops throughout Australia, as well as in Europe and throughout the USA.
She was instrumental in establishing the Victorian Feltmakers Inc. in 1995 and for 18 years (1998-2016) she coordinated the Australian National Yurt Project. In 2013, she completed her PhD (Anthropology) with an ethnographic thesis on the significance of women's fibre art practices within the context of Australia's cultural landscape.
Martien is the current editor Felt and the Convenor of Fibres West Inc.. Alongside her studio practice, she maintains an active teaching schedule and undertakes curatorial work. She has written extensively about the value of the handmade and the meaning of making in contemporary arts practice. Through her artisan dyeing studio Colourant Dyeworks, she supplies artists with high quality hand-dyed fibres and fabrics.
Martien's artwork is published in numerous international publications, including Showcase 500 Art Necklaces (book), Surface Design Association (USA), Textile Fibre Forum (Australia), Felt Matters (UK), ViltKontakt (Netherlands), Fiber Art Now (USA), Yurts Tipis and Benders (book), FELT (Australia), verFilzt Und zugeNäht (Germany), the 2015 book Pots and Pods for Feltmakers, Adventures in the Third Dimension, the 2016 book Worldwide Colours of Felt, the 2019 book The Women's Gallery 1988-1995, and the 2020 book Felt Forward: New Technologies in Feltmaking. Her 2018 work Standing Tall (5 hand-felted vessels) was selected for the juried exhibition 'Family Matters' in the US (Surface Design Association).