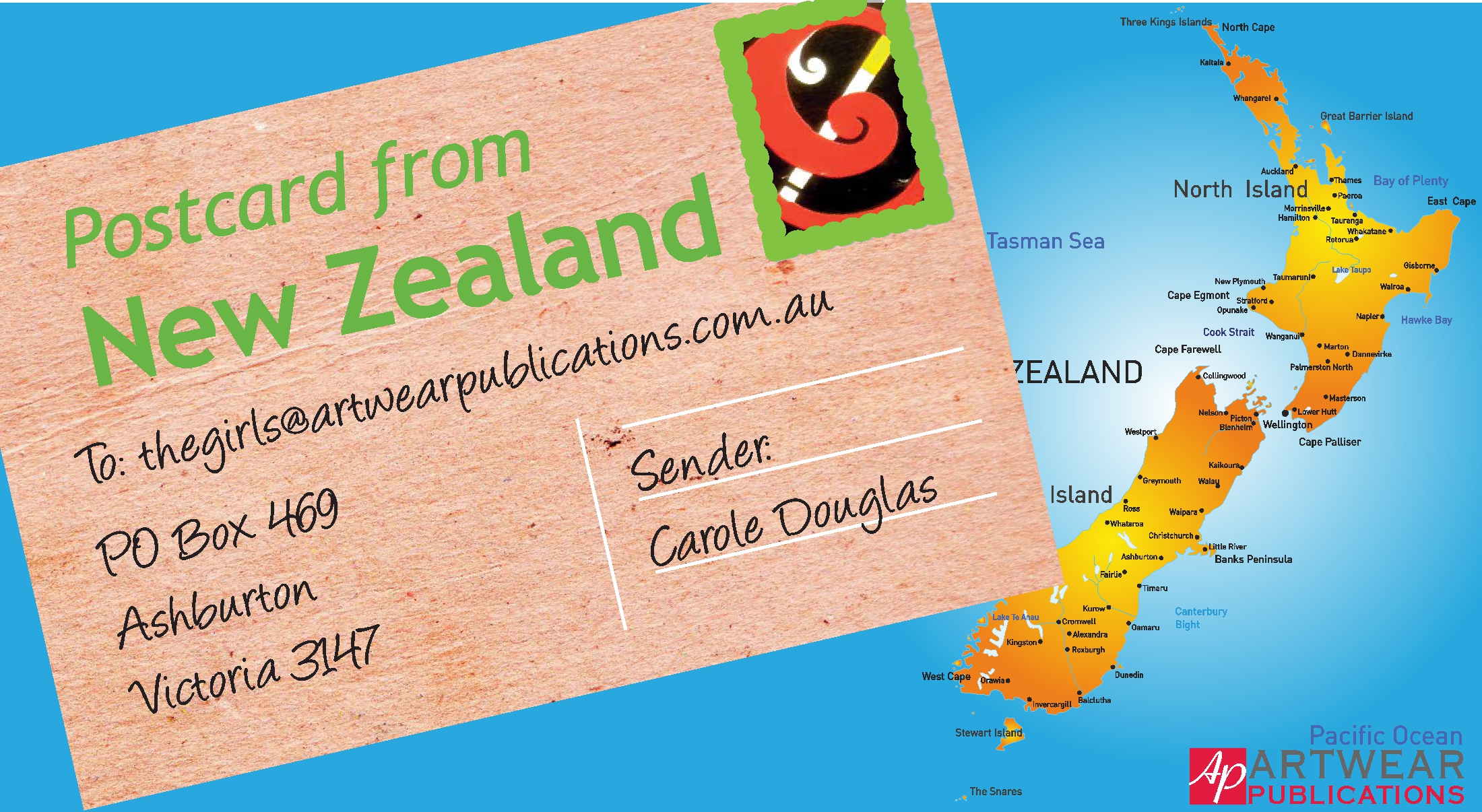 24 Aug

Postcard from New Zealand

Author: Carole Douglas

Carole provided so many wonderful photos for her Postcard in Embellish issue 54 that we could not fit them all in, so we've put them here for you to enjoy, along with her story.

From the call of the Conch in the Far North's Hokianga, to the call of the Kokako at WOW in Wellington, to the call to 'kai' in Nelson, we set out to experience Aotearoa New Zealand through the lens of Maori and Pacific arts. We travelled from Northland to Nelson by bus, van, train, plane, and ferry on this inaugural Pacific Patterns Textile Tour.

Our first stop in Opononi initiated us into the migration patterns that brought the first Polynesian settlers across the vast Pacific Ocean in small canoes with woven sails. It marked the beginning of our foray into textiles and from there we followed the flax, learning how to cut the leaves while honouring the plant, how to split them for weaving and strip them for the fibre 'muka'.

Along the way on maraes and in museums, art galleries, cultural centres, studios, private gardens, design stores, exhibitions, op shops, and homes we were plunged into other worlds and ways of seeing. We met artists inspired by Polynesian aesthetics and used our own hands learning the art of tapa making with the warm and wonderful Tui Emma Gillies and her mother Sulieti Fieme'a Burrows.

We collected leaves in gardens and forests which we later dyed, stamped, and printed with the inimitable Merrilyn George in Ohakune. Over two days, Merrilyn gave us her all during natural dyeing sessions that pushed our boundaries.

In Wellington we honed our flax skills and wove baskets under the expert hands of Clare Smith, who also drove us on a magical tour of the hills and harbour. Nelson gave us the privilege of working with Maggie Johnson and Colleen Plank, who kindly stepped up when Ronnie Martin became ill. Under their creative wings we began creating our own Pacific Patterns journal from items foraged on the journey. Leaves, sticks, stones, shells, fabric, paper, bottle tops and other ephemera were stitched, steamed, stamped, bound, burned, woven, and felted as we manipulated and embellished in new and different ways.

In between workshops we had back of house tours at Corban Estate, Auckland Museum and Te Papa with curators who revealed Maori and Pacific textile treasures. We had dinner guests who offered their views on contemporary textiles and visited artists Anna Crichton and art quilter Juliette Taylor in their homes.

All our senses were titillated: we ate Paua Pie, green-lipped mussels and whitebait fritters (in Nelson); we smelt the aroma of freshly cut flax and the salty tang of the ocean; we ran our fingers lightly over precious surfaces; we heard tuis sing and train wheels clatter and we saw with our own eyes glimpses of the immense wealth of New Zealand's traditional and contemporary arts.

A major highlight of the tour was our attendance at the World of Wearable Art (WOW) extravaganza where, amongst the dazzling splendour of the performances, the 'Call of the Kokako' spoke of the majesty of Aotearoa and the fragility of the natural world.

We exited our 21-day Odyssey in Nelson with a 'call to Kai' (food—yes, we delved into te reo Maori) at the only restaurant open on the night of a public holiday!!! A fitting end to a tour to fit the times.

Carole's next planned Pacific Patterns tour dates are September 26th to October 12th with a 5-day extension to Nelson – can't make this one? then contact Carole to let her know your interest. Contact details: caroled@bigpond.net.au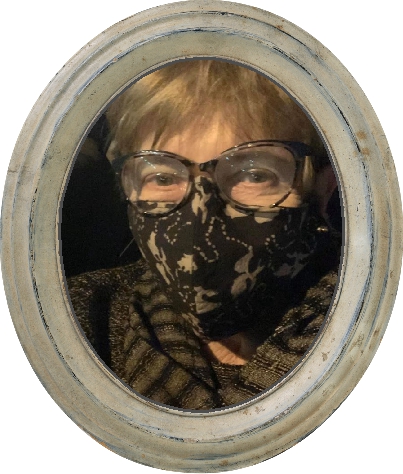 CAROLE DOUGLAS
Carole is a well-respected textile artist who works closely with traditional artisans and small stitching units in India to produce unique items of timeless quality.
Through her shop, The Conscious Cloth Company, she brings us sustainable and ethical wares for the body and home.
Carole also leads small group textile tours in India and New Zealand.