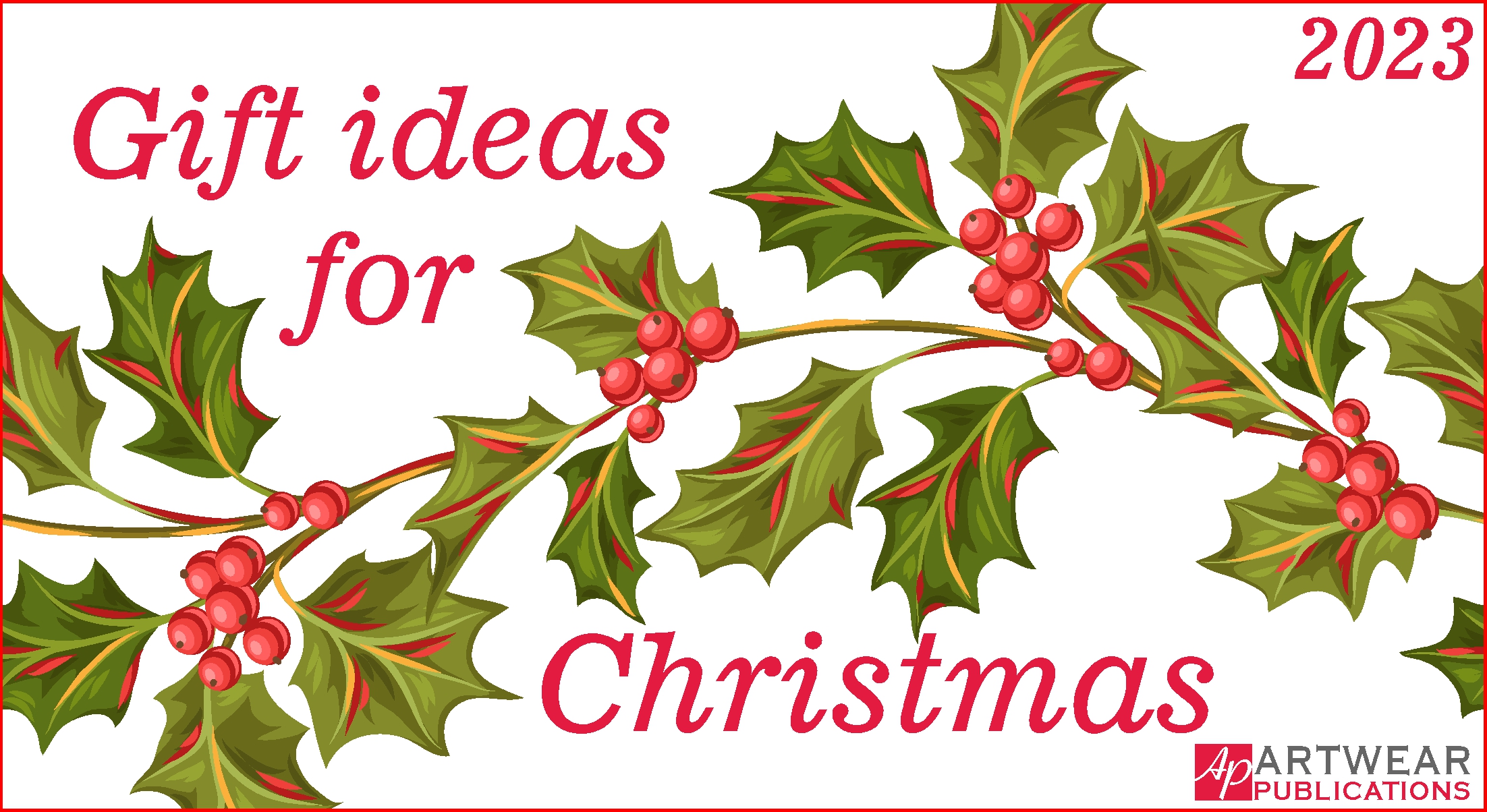 14 Nov

Gift Ideas for Christmas 2023

We have been getting together some great suggestions for Christmas gifts for you which we think you'll like – either for yourself (we all could do with a bit of spoiling ) or to gift to a special person.

Please click on the business names or active links (coloured red) for more information on the items that interest you. They are arranged in no particular order, so make sure you scroll all the way down to ensure you do not miss any!

Check back with us, as we will be adding to our list leading up to Christmas, as more information comes in ♥.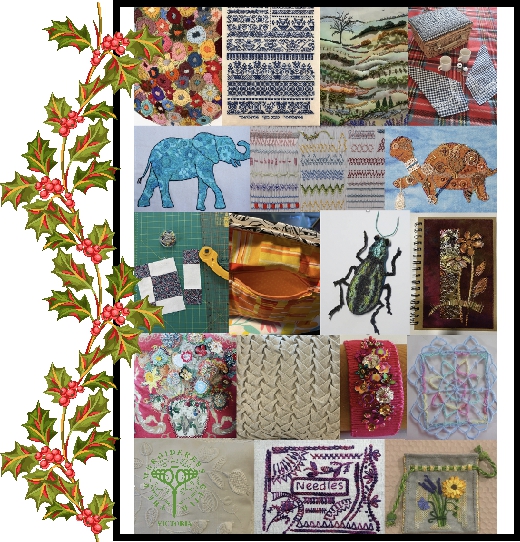 Summer School Program 2024: Looking for a creative outlet over Summer? Try your hand at embroidery and make a lasting piece of art. From beginners to advanced, we have a class to suit everyone. Our Tutors have offered a collection of beautiful and exciting projects that they will be teaching for the EGV Summer School Program at Embroidery House. In both traditional and contemporary styles, we hope there is something to appeal to everyone. If you're an EGV member, don't forget to login first, to enjoy discounted class fees.
Join The Embroiderers Guild, Victoria: Members enjoy discounts for classes and workshops, support and friendship of Guidance groups, access to an extensive library and an inspiring Collection of significant embroideries, laces and tools. Reduced rates currently apply. Melbourne and regional branches throughout Victoria. Join online or contact the EGV Office on 03 9509 2222 for a Membership Application.
Open Sit and Sew – Wednesday 29 November 2023: Come along for our last Sit and Sew for 2023! Our Sit and Sew's are a relaxing, enjoyable time for Branch and Head Office/Melbourne members to sit together at Embroidery House and share their latest stitches. Public most welcome to join.
Gift Shop Xmas Stall – Saturday 9 December 2023: Pick up some great bargains at our Gift Shop Xmas Stall on the front verandah of Embroidery House held in morning of our final General Meeting for the year.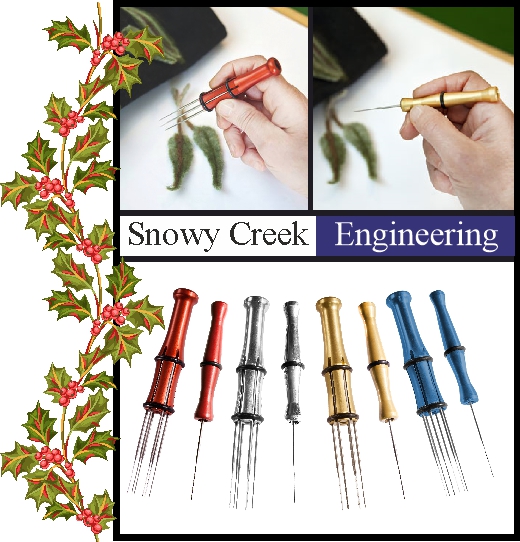 Needle felting tools that the professionals use – easy, fast, safe needle changes.
Snowy Creek Needle Felting Tools are unique precision machined light-weight aluminium tools for all your hand felting work.
Multi needle: holds 1-6 needles in any configuration – all needles are held exactly parallel. The tool's unique roll resistance means it stays where you put it without rolling off the table.
Single needle: precision centred tip.
Our ergonomic design ensures that the tool fits the user's hand comfortably, with the entire needle shank held within the tool, providing the shortest distance between fingers and felt. Requiring minimal gripping effort, this tool provides you with the highest level of control and precision in your work. Click HERE for more information.
Dr Rie Natalenko has some of her books for you:
Share Your Skills: The ultimate guide to running an art or craft workshop Why Not Share YOUR Skills? You can learn to run art or craft workshops, or improve your workshops with this excellent guide. You're an artist or a craft practitioner who is excellent at what you do! You want to pass on your skills and maybe supplement your income with workshops. Maybe you already run workshops but want to make them run more smoothly and successfully? This practical book takes you step by step through everything you need to know – from the benefits of running workshops to what to do before, during and after. It also covers students' learning styles and the business side of running workshops, and has a massive section of resources: checklists, emails and handouts. It is absolutely the Ultimate Guide to running an art or craft workshop! Dr Rie Natalenko has an Honours Masters degree in Education, specialising in teacher training, and a Masters and Doctorate in Creative Arts. This book combines her love of teaching with her passion for creating things beautiful and useful.
The Family Message Book The Family Message Book is your Message to your family. It contains all the things they need to know if you should pass away. The Family Message USB is a great way to save all the important information that you don't want to write in the book.
The Family Memory Project The Family Memory Project will help you to gather, record and preserve your family stories. These memories are part of your heritage, something that you can share with your children and grandchildren. The Family Memory Project is a step-by-step proven system that makes collecting your relatives' memories easy and rewarding. It's the present of the past… for the future.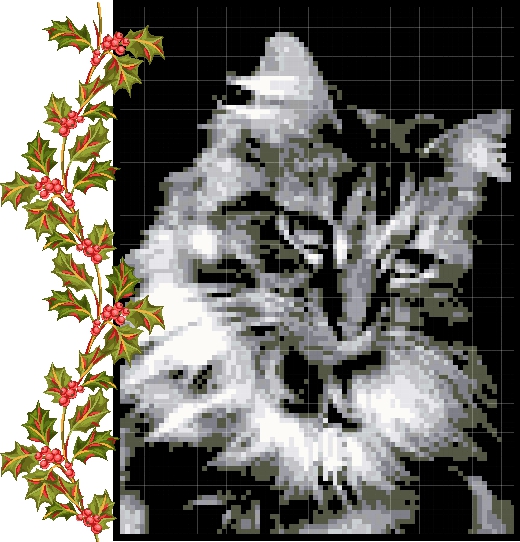 Do you have a photo that you would love to be converted into a cross stitch chart?
I can help you ☺
Click HERE for more information.
We supply a wide range of items for the textile artist including silk painting supplies such as silk and dyes; dyeing supplies such as powdered dye, chemicals, beakers, pots; silk clothing blanks, silk scarves and sarongs, silk cushion covers and of course silk, wool, cotton, silk-bamboo and linen by the metre. We also have fibres and woollen prefelts.
More information here.
Share the true story of orphan Australian Merino lambs that were saved by knitters from around the world.
Provides lots of educational fun as children play, sing and perform.
Lamb jumper knitting pattern included in the books.
Buy the pair and get a discount – more information here.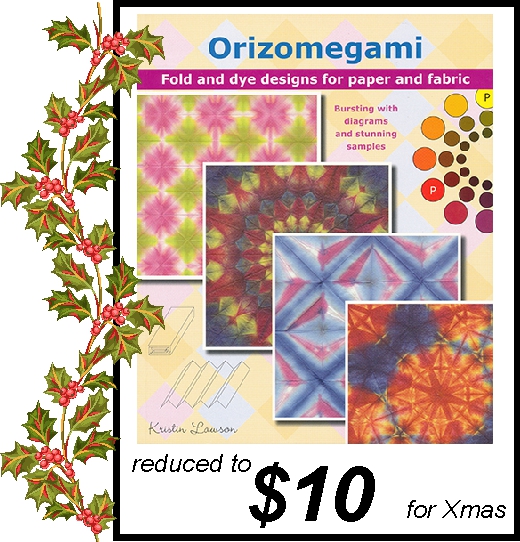 "Orizomegami is the Japanese art of decorating papers by folding and dipping them into dye solutions to create a pattern when the paper is unfolded. In this book, Kristin Lawson takes us further by also using fabrics as the material which is dyed, and creating some quite intricate patterns not normally associated with modern orizomegami."
Take advantage of our special limited offer – get yourself a copy of this book for only $10! Postage is included for Australian deliveries, for international deliveries postage is added at check out.
Already own this book? Then you know how great it is, and are sure to know a crafter or two who would love a copy for Christmas. (Please note: Depending on where you are in the world and when you place your order will determine whether the postal systems will get it to you before Christmas.)
We have this incredible book on special for you until 18th December! For more information (including a review of the book) and to order, click here.

The Gentle Roller is every felt maker's friend; assisting you to make beautiful felt without hand rolling.
It is safe, effective and suitable for the novice or fibre artist – whatever felt you make. It gives you more time to be creative, plan your next piece or enjoy a well-earned break while it does the hard work.
Reward yourself this Christmas. Check the website for current special offers.

Christmas fun for all the family. Two themed scavenger hunts to choose from – you decide where to hide the clues and fill in the details in the fully-illustrated clue pages. We also have a Christmas wish list and gift tags that condenses gift giving down to four categories. Stops the overspend on endless gifts. Laminate the tags and use them every year.
We have Christmas Fun all wrapped up!
Mishy Dee also has other themed scavenger hunts that the whole family can enjoy – Alice in Wonderland, Halloween, Easter…
Click HERE for more information.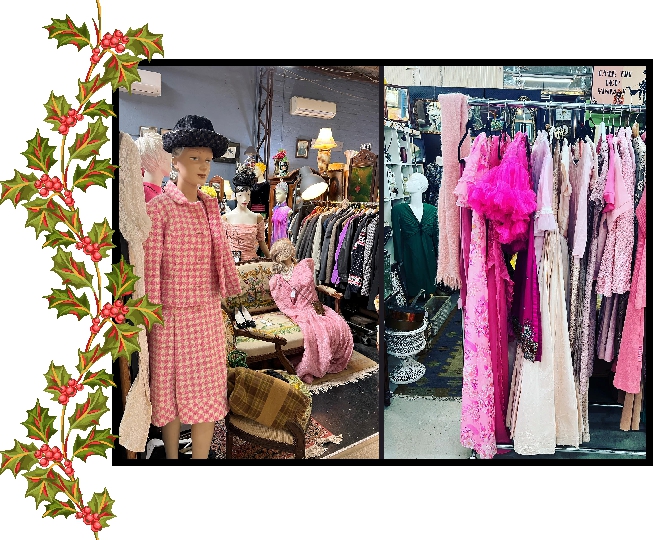 Buy VINTAGE and keep the circular economy going! Help stop what can be the wastefulness of Christmas ♥
See more HERE.
We hope you like our gift suggestions – as mentioned above, we are still adding to this list as others within our ArtWear Publications family bring items to our attention leading up to Christmas, so don't forget to check back ☺ – we'll also let you know of new additions via our Facebook page.