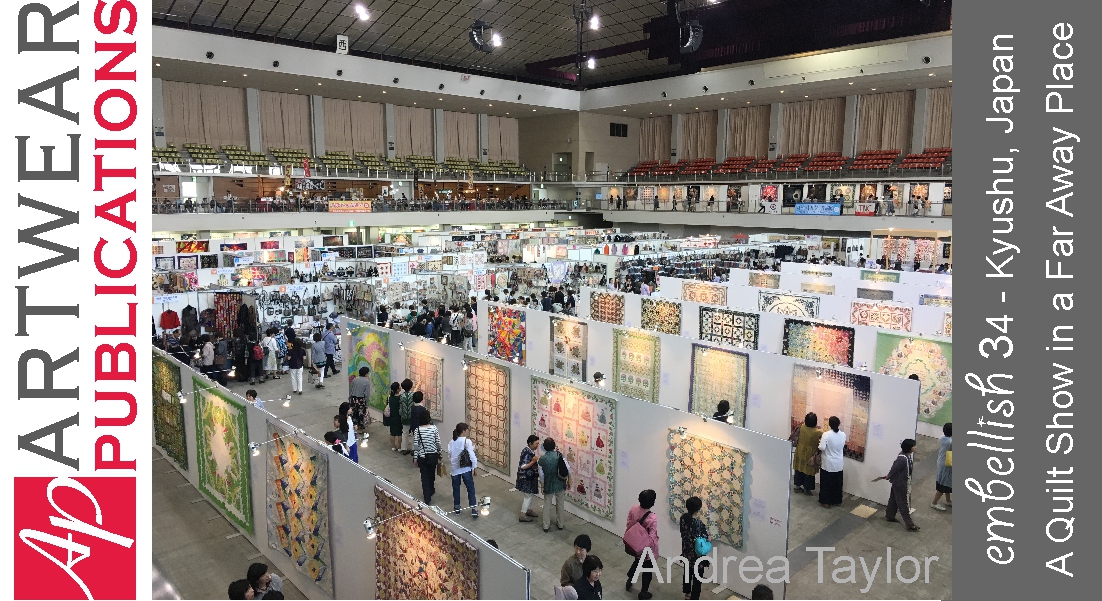 04 Jul

A Quilt Show in a Far Away Place: Kyushu, Japan

Andrea Taylor takes us to a far away place in Embellish 34 after she discovered that there was a major quilt show, being held for the first time, in Fukuoka, capital of Kyushu, Japan, just half an hour drive from where her son and his wife live.

She gives a great overview of the show, and a little back story of some of the participants, as well as many wonderful photographs. There were so many photos, that we could not fit them all into the article, so have some extras for you here, as promised.

The full article is available in Embellish 34 in hard copy format HERE, or digital format HERE.

You can check out Andrea's Facebook page HERE.