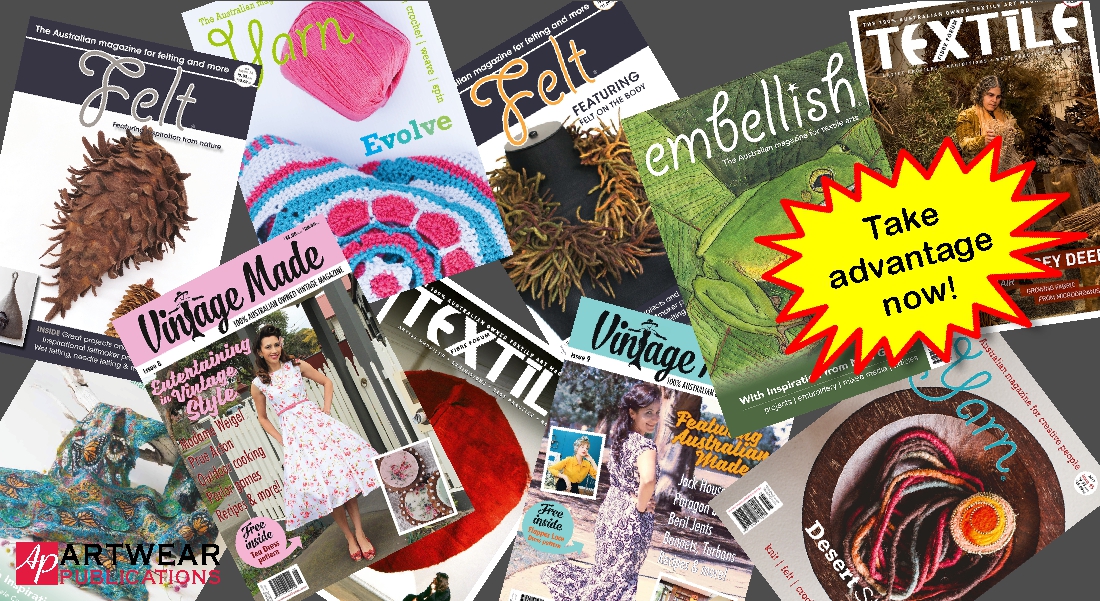 10 Sep

Take advantage and get in now!

We've held out as long as we could, but with postage charges again increasing for us, have had to re-evaluate our pricing.

The good news is that we are not changing our base subscription rates for any of the magazines ☺.

Postage to Asia will now be the same as to the Rest of the World.

We are changing the prices of our single/back issues as of close of business this Friday, 14th September, across all our magazine titles.

As loyal supporters of ArtWear Publications, we wanted to alert you to this increase, so that you can stock up on any missing issues at the current price before the increase occurs. The "Buy 6 and only pay for 5" offer on single/back issues will remain.

Go to the tabs at the top of this page, select magazines > single issues and choose the magazines you are after.