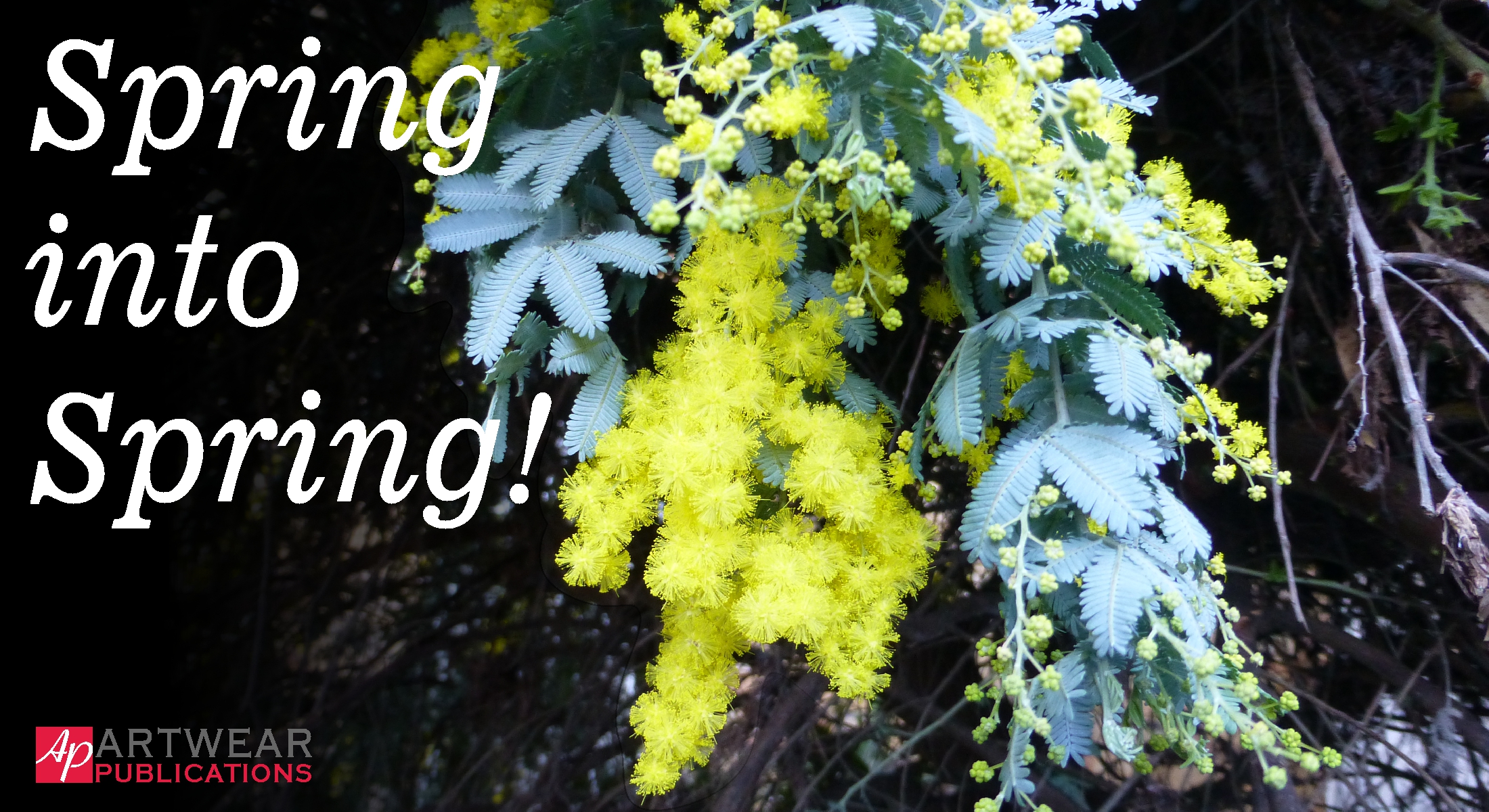 25 Aug

Spring into Spring!

Spring is springing and with it our creativity!

We have some great suggestions here for you – to inspire you and get you creating ♥ Click on the links coloured red!

We'll add to them as more ideas, products and offers come in, so keep checking back ☺

Thank you for joining me in our creative journey through my projects in Embellish magazine. Let's spring into spring with some fabric designing, simply and sustainably. Our Liquid Colouring Pack will get you under way – nine pure pigment colour concentrates from which you can mix any colour imaginable. Just add water – sometimes lots of water – to dilute them from bold and bright to soft and subtle! Then our special bonus offer will take you beyond what you thought possible!
Spring into Spring Offer: Buy the Liquid Colouring Pack at the regular price of $169.50 and we'll include a BONUS PACK of goodies (value $39.80) to extend your skills into ideas and techniques way beyond the basics.
PACK CONTAINS: All nine Liquid Radiance colour concentrates, plus dropper caps so you don't waste them, 10 dispenser bottles for diluting the colours with water, plus "Fabulous Fabrics", a handbook of instructions for fabric designing. (Total value of contents $178.90)
FREE Bonus Pack contains: Water Soluble Resist and three more handbooks to really get you designing – "Garments Galore", "Instant Fabrics in the Microwave", and "Sensational Silk" (Value of bonus pack $39.80)
To order, phone or email Anne at Genesis Creations. Quote GEN923 to receive bonus pack. Offer ends 31st December 2023.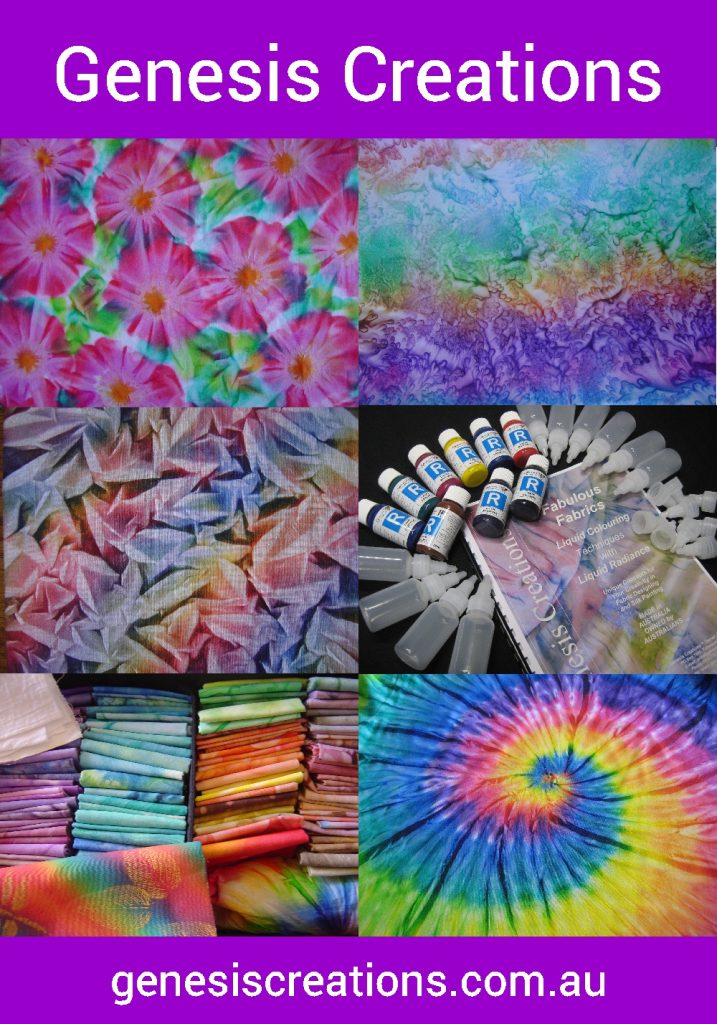 The annual Embroiderers Guild Victoria members exhibition, Saturday 23rd September to Sunday 8th October, is an opportunity to see some of the best embroidery in Victoria. The theme, Reflections, is an invitation to members to create original embroideries, along with traditional pieces of work. Many of the works will be for sale. There will be demonstrations each day and a gift store with exquisite embroidered items for sale.
Open daily from 10am to 3pm, come along and enjoy a sumptuous visual feast at 170 Wattletree Road, Malvern.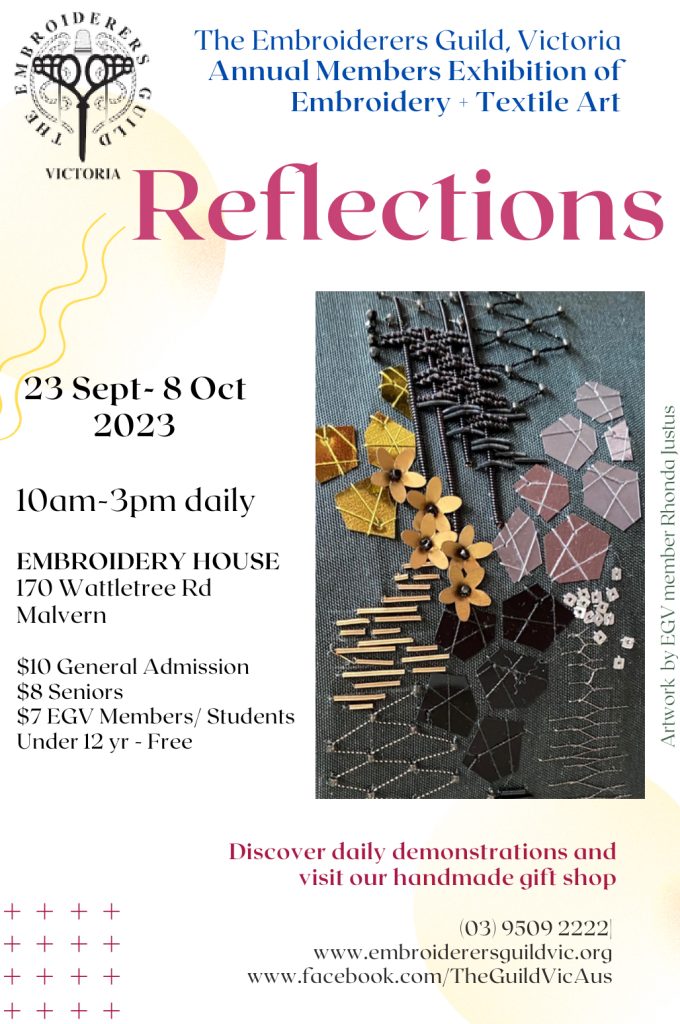 Paul and Cristine have plenty of needle felting tools for you and your projects – lightweight and easy to use!
Their Multi Needle and the Single Needle Felting Tools have proven to be very popular with Craft Felters, Textile and Fibre Artists, Schools, and Craft Tutors.
These tools suit both beginner and experienced crafts people and reduce fatigue while providing a more accurate and superior product for the user.

THE GENTLE ROLLER – WET FELT ROLLING MACHINE : The Gentle Roller is every felt maker's friend; assisting you to make beautiful felt without hand rolling.
It is safe, effective and suitable for the novice or fibre artist – whatever felt you make.
It gives you more time to be creative, plan your next piece or enjoy a well-earned break while it does the hard work.
Reward yourself this Christmas. Check the website for more information.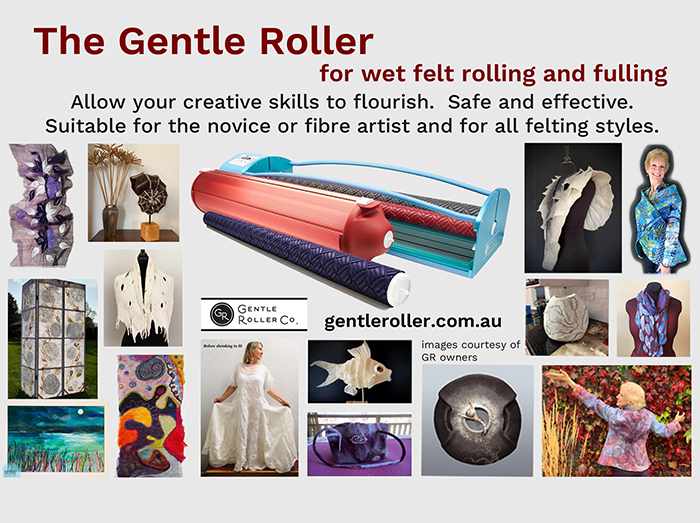 Spring into a creative life! – Visit ATASDA and share in our textile community.
Victoria – pop-up exhibition & market, talks and demonstrations 21-24 September.
NSW – wonderful weekend workshops to expand your creative toolbox.
Queensland – meetings in Bayside and Brisbane, exhibiting at Craft & Quilt Fair.
All groups meet regularly to share skills, experiment with techniques, borrow from the library, gain advice, and enjoy meeting like-minded people.
ATASDA welcomes new members from all over Australia. Contact national@atasda.org.au with any questions. We'd love to hear from you!
This spring Fibre Arts Take Two will be opening the doors to one of the most beautiful and insightful embroidery classes you'll find online.
Filmed in stunning Nelson, New Zealand you will get behind-the-scenes access to Fleur Woods' professional practice and signature techniques whilst learning the art of joyful embroidery. Fall in the love with the process and start creating embroidery art that makes your hear sing!
All the details can be found here.
Enrolments close on the 11th of September.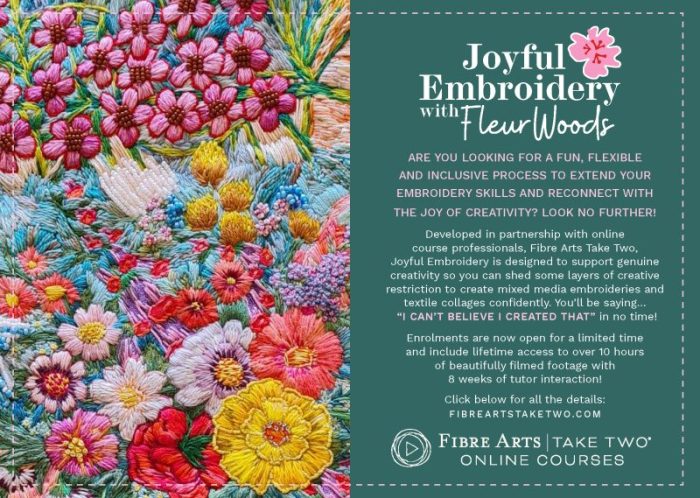 Half Year membership fees – Reduced membership fees from 30 July 2023.
Stacks of Stash Market – Tuesday 7th November – loads of bargains! – at Embroidery House
November Open Sit 'n' Sew – Wednesday 29th November – at Embroidery House
Summer School 2024 – schedule available soon
For more information, please visit the website.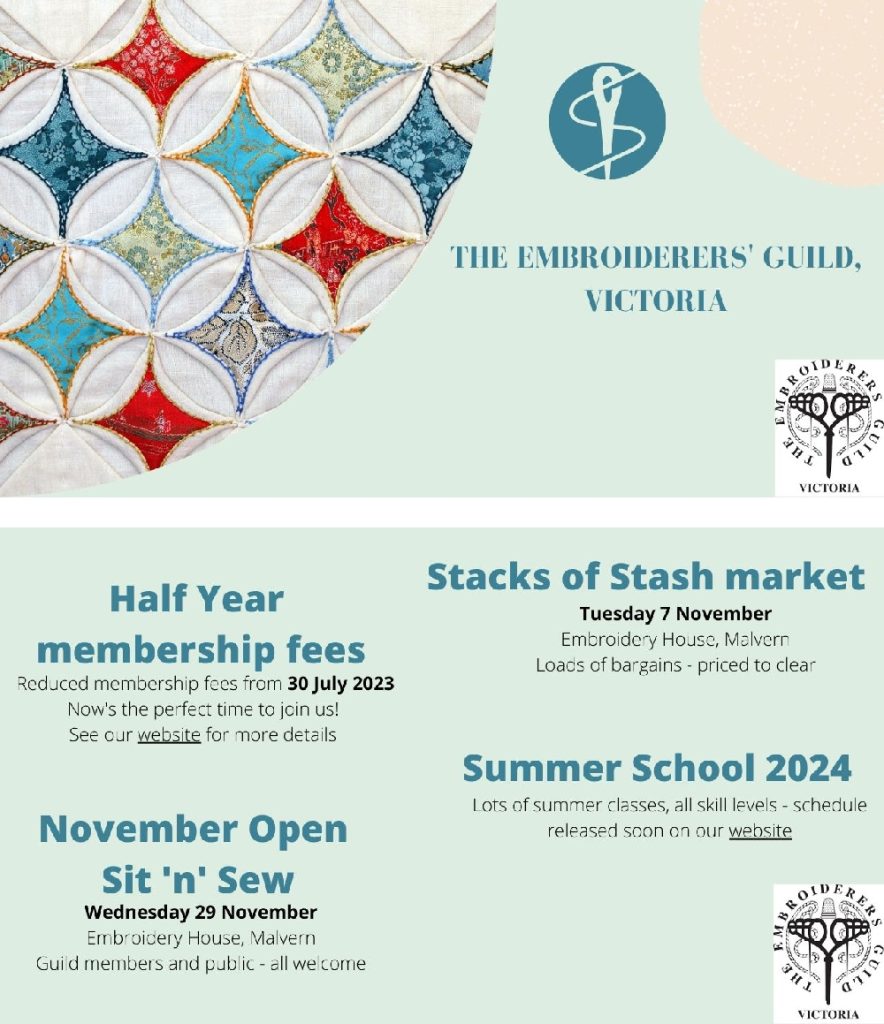 Have you checked out the FREE tab on our website? Along with videos, articles and a stitch guide, there are also free projects such as these fun felt flowers. Just right for Spring! Click here for the projects.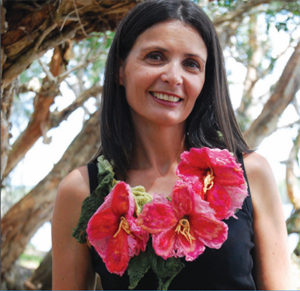 Keep checking back as we add more items as information comes to hand ☺